We love this family, they never fail giving us goals. Shahid and Mira Kapoor were blessed with a beautiful munchkin Misha a year after they got married. All these years, Misha has become our favourite star kid.
Thanks to Misha's mom Mira who never fails to give us a good amount of adorable pictures of her little angel every now and then. She is usually active on her social media and keeps giving us a sneak peak into her personal life.
For daughter's day, Mira Kapoor posted an adorable collage of picture with Misha where the two are giving different poses. She captioned it, "Happy Daughter's Day".
Mom and daughter also went for some time at the beach as Mira Kapoor posted a picture from the beach with a ball and a bucket.
Mira Kapoor loves spending time with her kids and there are a lot of cute moments she shared with her kids - Misha and Zain. Let's quickly take you through our favourite Mira and Misha moments.
Mira and Misha look so adorable posing for a picture, dressed in ethnic outfits.
Don't Miss: These Unseen Pics Of Mira Kapoor And Son Zain Kapoor Will Melt Your Heart!
Mira posted another picture with Misha hugging her. She captioned it, Yes we miss you @shahidkapoor but I'm loving the extra hugs all for myself!."
This is one from the set of cute pictures Mira Kapoor posted with Misha on her Instagram. She captioned these pictures, "If I say cheese will you give me a lollipop 🍭."
Nothing like too many kisses! Little Misha looks so cute in the picture. No?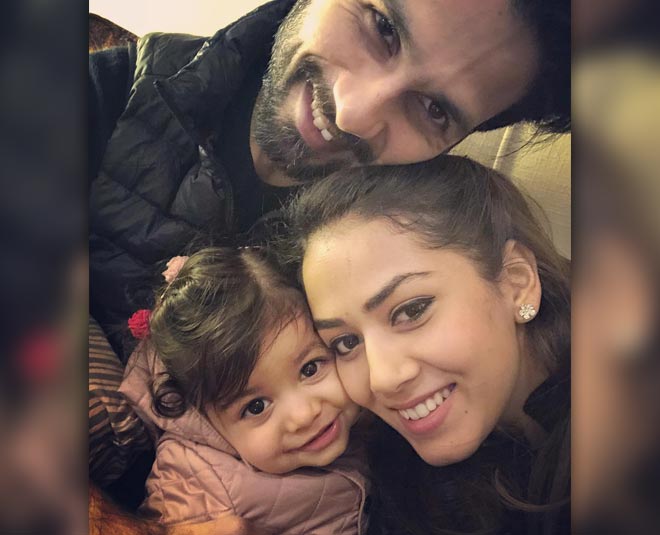 This was the first family picture Mira Kapoor posted on her Instagram. But now it is incomplete without Zain!
Here is the complete family picture! Parents and kidos twinning on the occasion of Raksha Bandhan. Family Goals!
Coming back to Mira and Misha Kapoor, here, walking around and having a good time. Misha has now started walking hand in hand with mom Mira.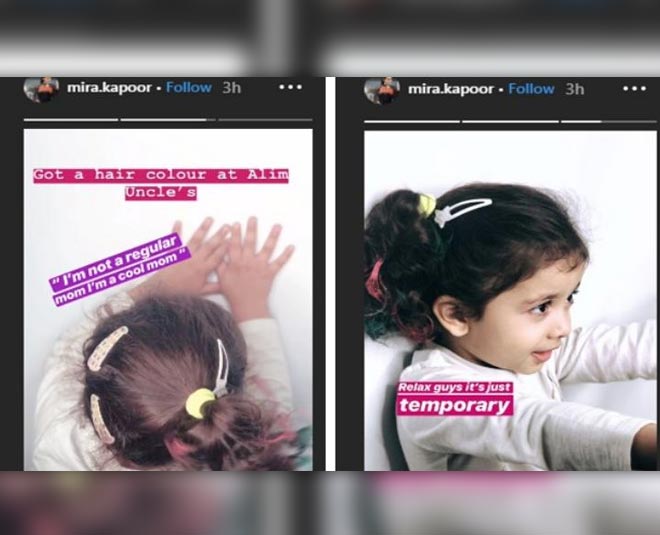 Mira Kapoor is obsessed with her daughter Misha's hair. Recently, she also posted a picture of Misha's hair. Mira got Misha's hair partly coloured and shared a picture of her hair. She captioned it, ''I'm not a regular mom, I'm a cool mom.''
Mira and Shahid Kapoor got married in the year 2015 and then became parents to Misha in 2016. Last year, they welcomed their second child, Zain Kapoor. The two celebrated Misha's 3rd and Zain's 1st birthday in Mumbai in a fun party last year. It is August and little Misha's birthday just around the corner. We wonder what are Mira and Shahid are planning to make the occasion more special this year. Stay tuned for more updates!