Bhabhiji Ghar Par Hain is one of the most popular comedy-drama series on television at the moment. All the actors working on the show have managed to garner a huge fan following in the past few years. This show that first aired in the year 2015 has now become our daily dose of laughter. It really hurts us all when a much-loved character of such a big show decides to quit. However, it is their personal decision and we can't do much about it.
Saumya Tandon's Farewell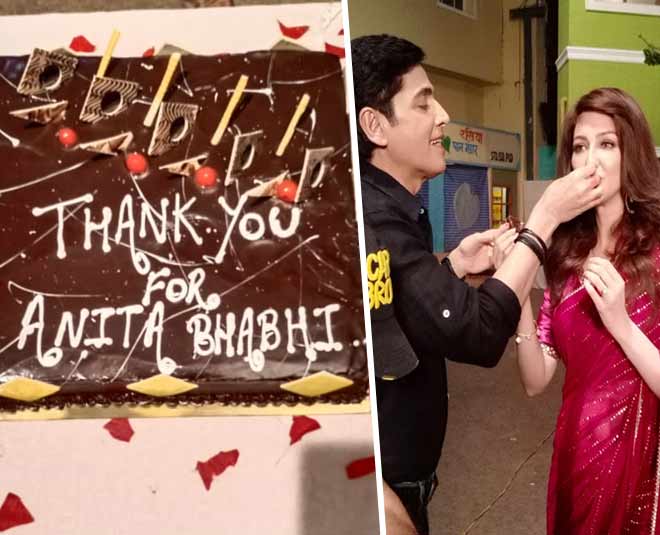 Now Saumya Tandon, the actress who plays Anita Bhabhi on the show has quit the show after 5 long years. Also known as Gori Mem on the show, had her farewell on the sets of the show with the entire cast and crew yesterday. Saumya Tandon shared a couple of videos from the sets of the show with her co-actors.
View this post on Instagram
She captioned her post, "End of a beautiful journey. The way we part shows how strong our relationship was. These are some moments to cherish all my life, my small note for every single person on the unit. My dearest @iaasifsheikhofficial . My friends @rohitashvgour @yogesh.tripathi78 @vaibhav.mathur.teeka @deepeshbhan @saleem_zaidi @saanandverma (missed you on the last day). 5 lovely years of #bhabhijigharparhai with @andtvofficial @zeetv and thanks to my producers Mrs Benaifer Kohli and Sanjay Ji . The video work is from @raajjchatterjii and Ganesh."
Don't Miss: Here Is How Much The Cast Of Bhabhiji Ghar Par Hai Charges Per Episode
Why Did She Quit The Show?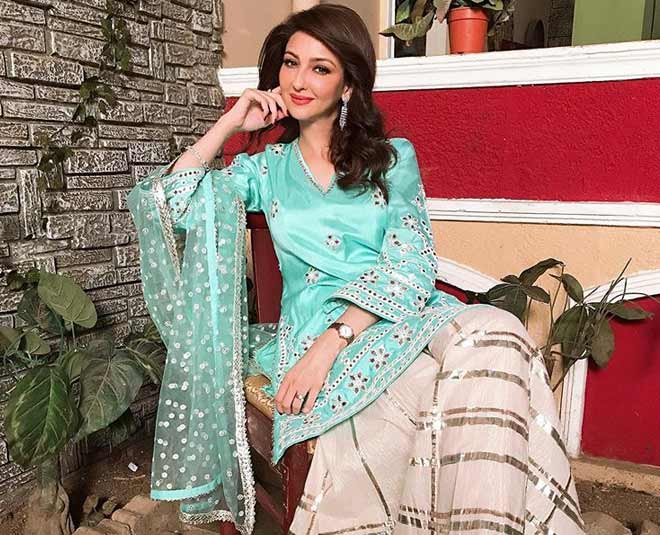 Its been a while that rumours of Saumya Tandon leaving the show have been floating around. However, there was no confirmation on the same. She recently confirmed that it was her last working day yesterday and she has not renewed her contract any further. There were also rumours that Saumya has decided to quit the show due to pay cuts or COVID-scare, however, she cleared that as well in an interview and said that it is a decision taken by an artist. Saumya Tandon also shared that she worked till the last stage of her pregnancy and was back in just 4 months after her delivery. Saumya believes that this move was important for her as an actor.
Don't Miss: TV Actress Vandana Vithlani Facing Financial Crunch, Selling Rakhis Due To Non-Payment Of Dues
In an interview with Indianexpress, Saumya Tandon said, "I have had a beautiful journey of five years with the show. I have formed some amazing friendship on the set. But as an actor, you want to explore different things. I also believe there is a time for everything, and this was my time with Bhabiji. There is so much content being made, and I want to see myself attempt something different. I am a thinking actor and do not feel the need to be seen on television every day."
Saumya Tandon's Journey On Bhabhiji Ghar Par Hain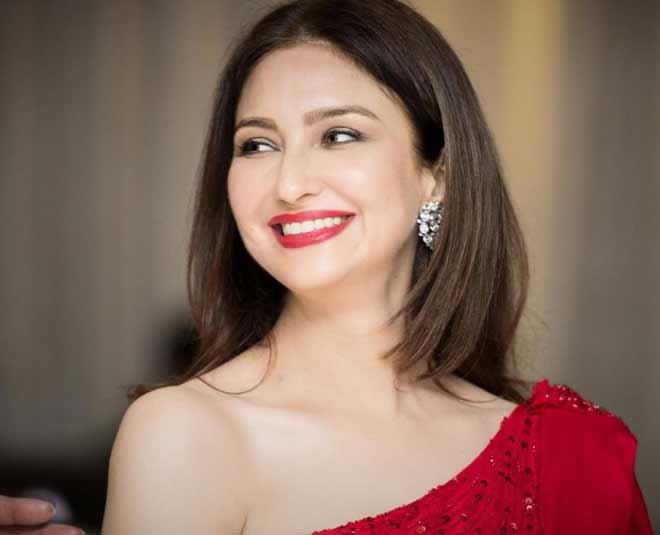 Saumya has been a part of the show ever since it began. She shared that the show has contributed to her growth and she had a beautiful journey. In the interview, she further cleared that she played the character for 5 years and doesn't see herself doing it for another 5 years.
Talking about her future plans in an interview with TOI, Saumya Tandon shared that she wants to be a part of well-written stories.
Well, we will surely miss Saumya Tandon on the show. What's your take on Saumya Tandon leaving Bhabhiji Ghar Par Hain? Share your thoughts with us! For more stories around television celebrities, stay tuned!