There was something different about veteran actresses like Nargis, Madhubala, Waheeda Rehman, and others. Though many of them are no more with us, we remember them for their extraordinary acting skills and ethereal beauty. We thought of taking you through some unseen, rare pictures of these timeless beauties.
1Madhubala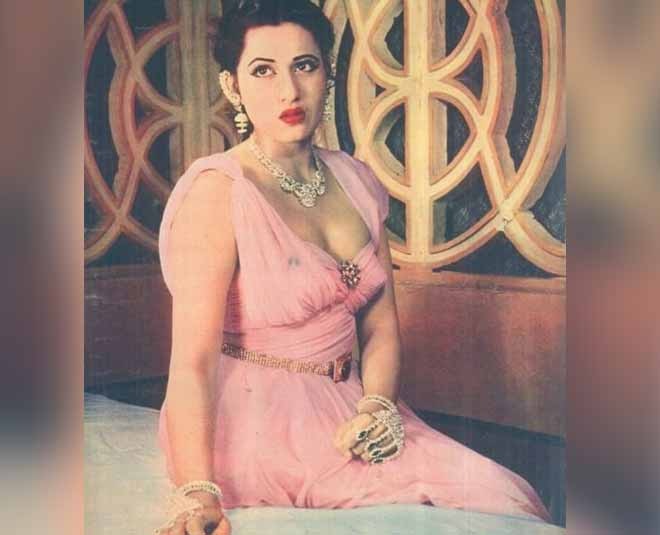 She was known as the Venus of Indian Cinema and even called Bollywood's Marilyn Monroe. However, due to her personal life, she was also called the beauty with tragedy.Madhubala famously dated Premnath and Dilip Kumar but both the relationships ended on a tragic note. It was said that Madhubala even got engaged with Dilip Kumar, which was later called-off following some misunderstandings post a court battle. She finally got married to Kishore Kumar but their marriage wasn't a happy one. She suffered from a heart disease which had no medical treatment available and breathed her last on 23rd February, 1969. Madhubala is best known for her movies Mughal-e-Azam, Chalti Ka Naam Gadi, Mahal among others.
2Waheeda Rehman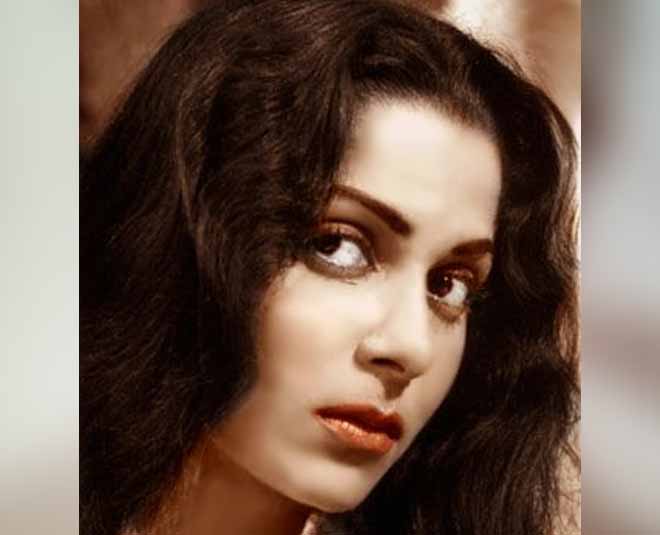 Waheeda Rehman first worked in CID and then never looked back. She gave some big hits like Guide, Chaudhvin Ka Chand, Pyaasa and Neel Kamal. Waheeda Rehman got married to Kamaljeet who starred in her movie Shagun. Guru Dutt played a key role in Waheeda Rehman's career and there were rumours of their relationship. However, when asked, she didn't comment.
3Nutan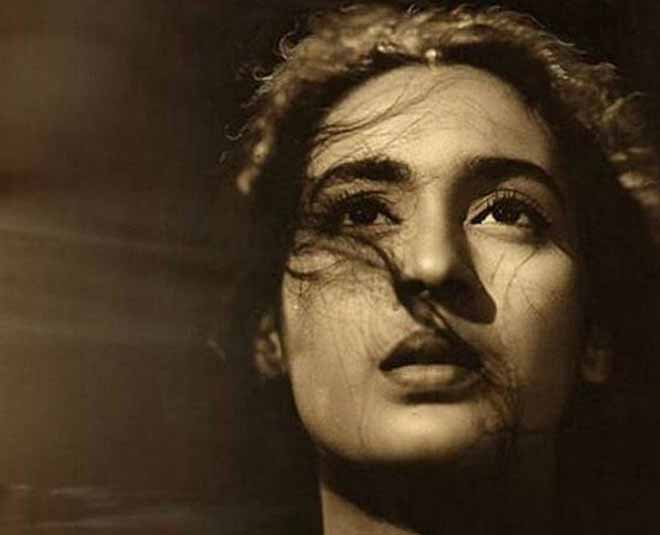 Nutan was one of the most popular Bollywood actresses back in the 50s and 60s. She was known for portraying unconventional roles. The actress held a record of winning Best actress award at Filmfare 5 times. She got married to Lieutenant Commander Rajnish Bahl and her son Mohnish Bahl is also a popular actor today. Nutan once slapped her good friend and famous actor Sanjeev Kumar after rumours of an alleged relationship started doing the rounds, which then affected her married life.
4Nargis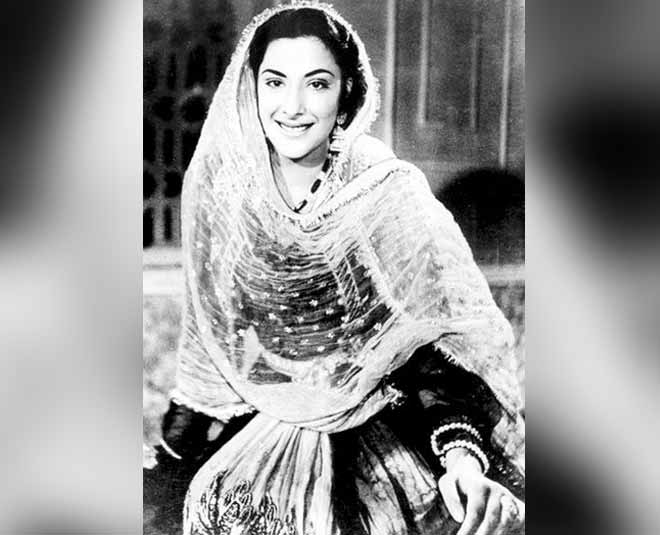 Nargis was known as the most versatile actress of Hindi Cinema of her time. She was best known for her movie Mother India that released int he year 1957. Nargis got married to Sunil Dutt in 1958. She was detected with pancreatic cancer and went to New York for treatment, however, when she returned to India, her health deteriorated and she passed away in 1981.
5Bina Rai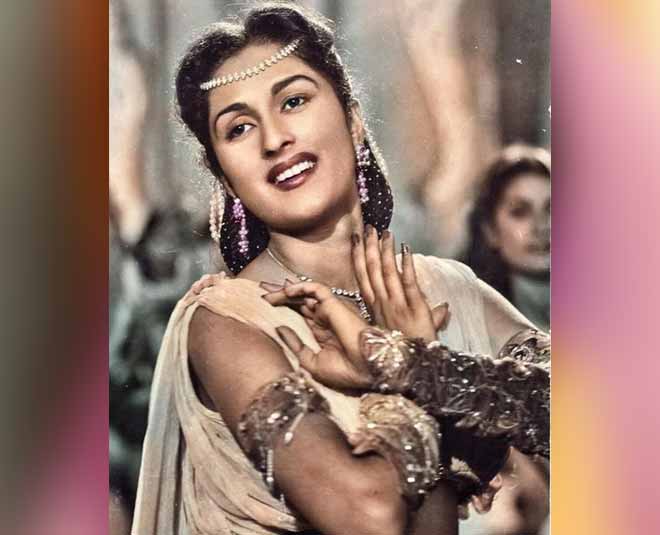 Also known as Beena Roy, Bina was known for her beautiful smile. She had given many classics in her era like Anarkali, Ghunghat and Taj Mahal. Bina Rai got married to actor Prem Nath in the year 1952. She died in the year 2009 due to a cardiac arrest.
6Vyjayanthimala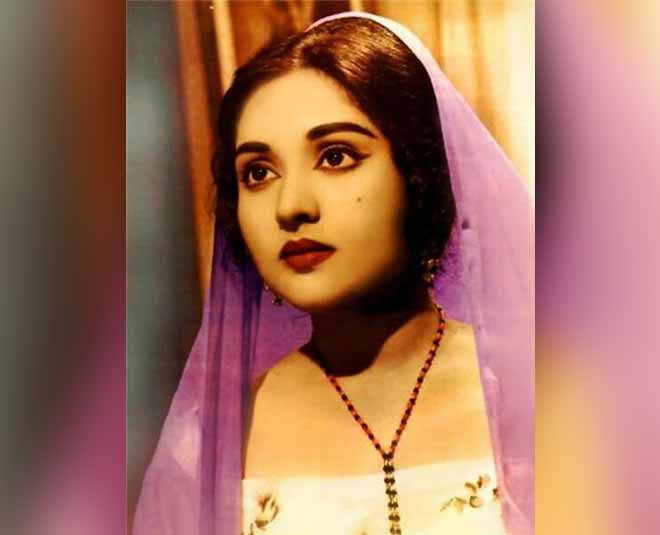 She was the first South Indian actress to become a national star. Vyjaunthimala is best known for her performnaces in movies like Jewel Thief, Sangam, Madhumati among others. There were rumours that she was in love with Raj Kapoor but she never spoke about it publically. After getting married to Chamanlal Bali in 1968, she quit acting.However, due to her immense love for dancing, she continued with her passion and gave several stage performances.
7Sadhana
Veteran actress Sadhana who made her Bollywood debut at the age of 14 is still known for giving us some of the most loved Bollywood numbers like Jhumka Gira Re, Abhi Na Jao, Lag Ja Gale among others. Do you remember the Sadhna cut? It became one of the biggest hair trends during that era. Sadhana donned that hairstyle in her movie Love in Simla.
8Meena Kumari
She was known as the tragedy queen of Bollywood. She wasn't born in a rich family. Her father didn't have enough money for her delivery and left her at an orphanage. However, he came back a few hours later and took her back. She was supporting her family financially since she was 4. She did more than 90 films in her career spanning 33 years but is best known for her movie Pakeezah.
9Asha Parekh
She was one of the most popular actors in the 1960s. She gave a lot of hits like Teesri Manzil, Love In Tokyo, Aaye Din Bahaar Ke, Shikaar and many more. Asha Parekh's love for dance made her go for an extended trip abroad for her dance shows and when she returned, she saw a big dip in her career. Asha Parekh once admitted being in love with producer Nasir Hussain, who was then married. She didn't want to break up his family and chose to remain single all her life.
10Suraiya
Do you know, Suraiya was the highest paid actors of her time? Her career reached its peak in the 50s when she gave hits like Tadbir, Parwana, Mirza Ghalib, Kanchan and Amar Kahani. Suraiya's love affair with Dev Anand became the talk of the town back then. However, Suraiya's grandmother opposed their relationship. She chose to remain unmarried and died on 31st January 2004.