Eid is here and an occasion to rejoice is here for Muslims in the world. Yes, the pandemic has ruined it all but that does not mean that we let it dampen our spirits. You can also celebrate it at home with your near and dear ones, dress up well and take oodles of pics of yourselves, good homemade fancy food and even play games as a part of the celebrations. But before you get on with it, wish your loved ones with these appropriate messages, and quotes on social media r post any on your WhatsApp status.
Pick the right wish, message or quote and forward it or post it on your social media accounts, wish your loved Eid Mubarak with all your heart.
Warm wishes to you and your family on Eid ul Fitr. Eid Mubarak!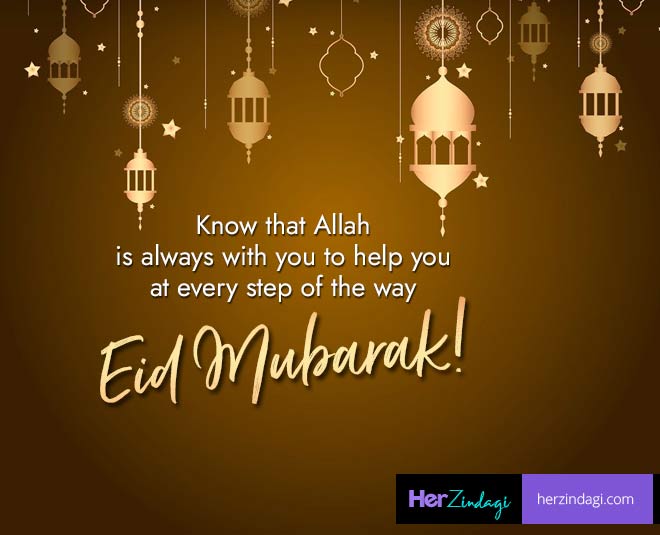 May Allah bring you lots of joy, happiness and good health. Eid Mubarak!
Wishing you a Happy Eid! May God keep you safe and happy.
I won't be meeting you on Eid this year but the warmest wishes going your way. Wishing you a blessed Eid. Eid Mubarak!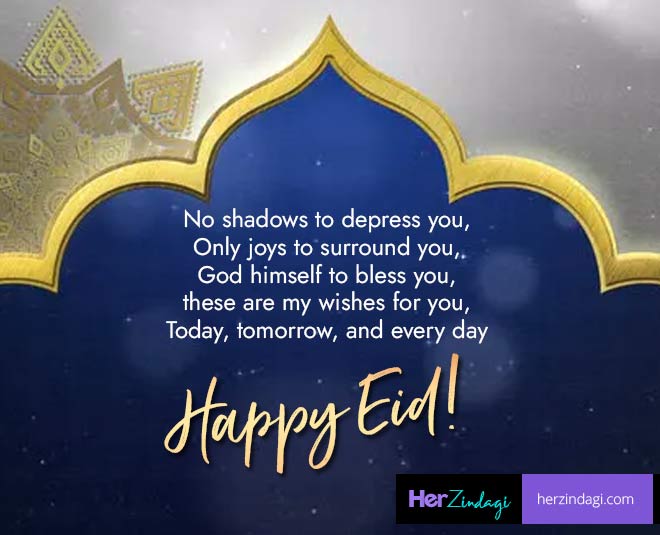 May this Eid bring unlimited joy and good health. Eid Mubarak from all of us to your family.
May all our wishes come true on the auspicious Eid ul Fitr. May Allah bless you. Eid Mubarak!
May God shower his choicest blessings on Eid. Wish you a Happy Eid ul Fitr!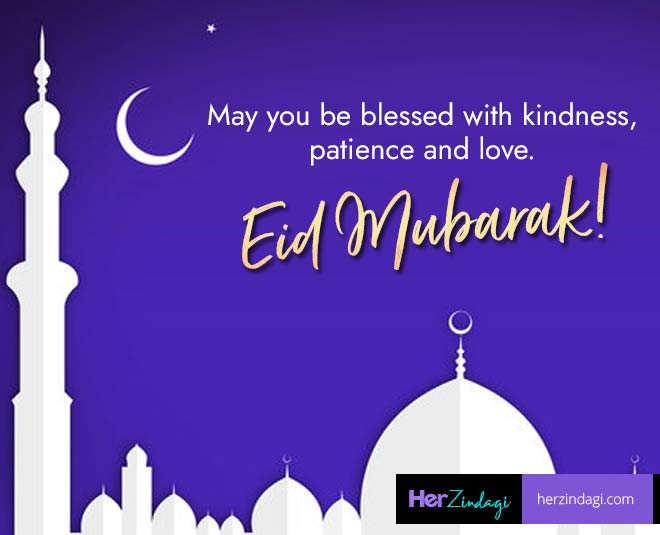 May Allah shower His mercy upon you and your family on Eid ul Fitr!
On this Eid prayers for people around the world to have smile on their faces. Eid Mubarak to you and your family.
Don't Miss: Ramadan Eid Special: Try This Easy Sheer Khurma Ice Cream Recipe Without Using Ice Cream Maker
"Show forgiveness, speak for justice and avoid the ignorant" - The Holy Quran
May peace, safety, good health and prosperity be yours. Eid Mubarak!
Don't Miss: Rock This Eid With These Amazing Ethnic Outfit Ideas For You
Amid the global health crisis, here is my Dua: May Allah heal the world and bring peace. Wishing you a very Happy Eid!
"It is You we worship, and You we ask for help" - The Holy Quran
"May Allah calm our minds and make the path easier for us. Eid Mubarak to all of you'
Stay tuned to HerZindagi for more wishes on different occasions.