Parenthood teaches you on various aspects, from dealing with highs and lows of health issues to constantly worrying about nurturing the child; every mom goes through a similar pregnancy plan. Moreover, it is equally important not to panic during pregnancy and have a better understanding to chalk out a defined task of do's and don'ts. Start researching, read a little and consume enough healthy meals to give adequate nutrition to your baby. In recent times, there have been various live examples by top celebrity mothers giving easy tips for moms-to-be.
Celebrity mom Neha Dhupia, who recently celebrated her star-studded baby shower, has talked about how Soha Ali Khan inspired her with pre and post pregnancy plan. The 38-year-old, who is married to Angad Bedi, shares a good bond with Soha and it is evident through her Instagram handle. Apart from sharing tips on parenting, both are often seen hanging out together in leisure time. Plus you can pick off various celebs who embraced pregnancy with ease and style. Kareena Kapoor Khan, Urvashi Sharma, Lisa Haydon, Esha Deol and television actor Nisha Rawal did not restrict their daily chores of life during conceiving a child. Make your pregnancy easy with celebrity moms. Neha has shared some steal-worthy thoughts for expecting mothers to deal with it like a boss.
Pregnancy Made Easy
"I have seen Soha Ali Khan researching and reading every bit and piece during her pregnancy," Neha stated. One easy way is to read more about it and hold yourself from getting panic attacks. Every mom-to-be should invest some time in reading more about keeping calm and avoid any myth or misconception regarding pregnancy. "She resumed work soon after delivering Inaaya Naumi Kemmu and beautifully handled her personal life by making little changes to daily routine," she further added. Are you a working woman? Here's your cue. Make your work simpler and easier with Soha Ali Khan.
READ MORE: Mom-To-Be? Neha Dhupia's Baby Shower Is Your Perfect Style Inspiration
Workout Plan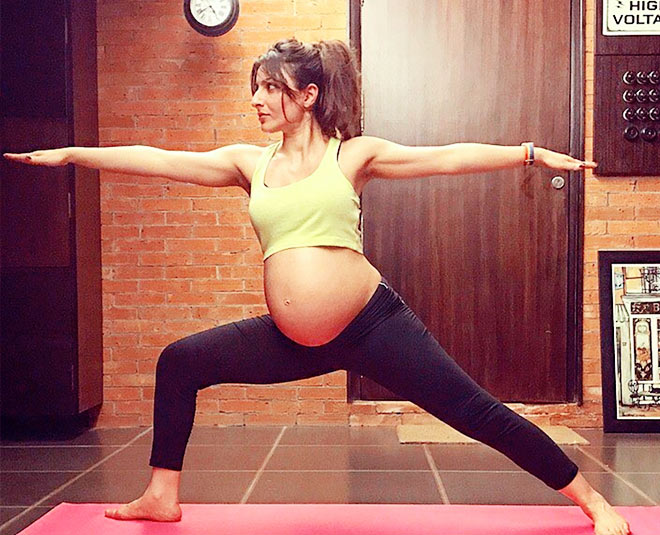 Apart from bonding over shopping and travelling, celebrity buddies Soha and Neha share tips on pregnancy and leading a healthy lifestyle. "We generally try not to forget taking long walks during the day and remind each other over phone calls," Neha added. Workout is crucial for expecting mother s, be it yoga or strength building exercises, try to indulge in some form of fitness regime to easy your pregnancy. Needless to say, these much in news celebrity moms made pregnancy easier to lot more women of today's time, who feel themselves baffled up by the set stereotypes.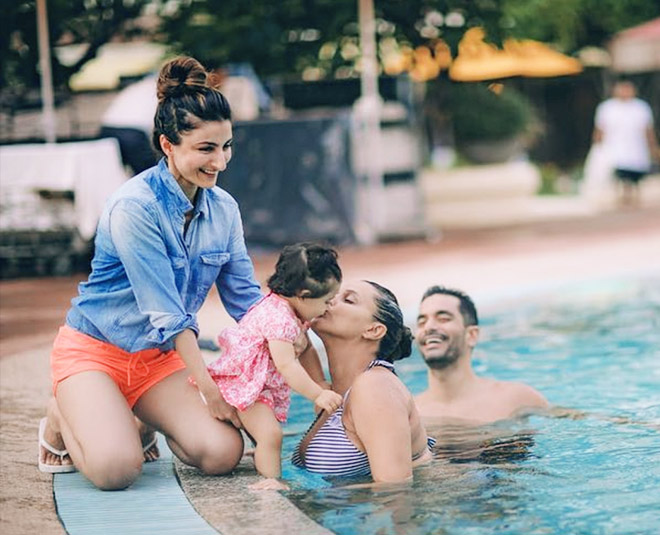 Neha Dhupia simply adores babies and we have enough proof. "I love Inaaya's beautiful eyes and resonance to her mom's charm," she opined. Plus she also wished to spend more time with Karan Johar's kids Yash and Roohi.
These tips and tricks can really save you from those pre and post pregnancy nightmares and help you overcome in full confidence.
Did you like this article ?