Most of us are in favour of having flowers around the house, aren't we all? Having cute, little flowers surely brings up our mood and brings positivity around the house. Here's a list of plants that grow in a pot easily in your homes!
Calibrachoa
Calibrachoa is a genus of plants in the Solanaceae family. They are evergreen short-lived perennials and subshrubs with a sprawling habit, with small petunia-type flowers. They are found across much of the region of South America as petunias, from southern Brazil across to Peru and Chile, inhabiting scrub and open grassland.
Geraniums
Geraniums make popular bedding plants in the garden, but they're also commonly grown indoors or outside in hanging baskets. Growing geranium plants is easy as long as you can give them what they need. Indoors, geraniums need lots of light for blooming. These plants need to be grown in well-draining potting soil as well.
Petunias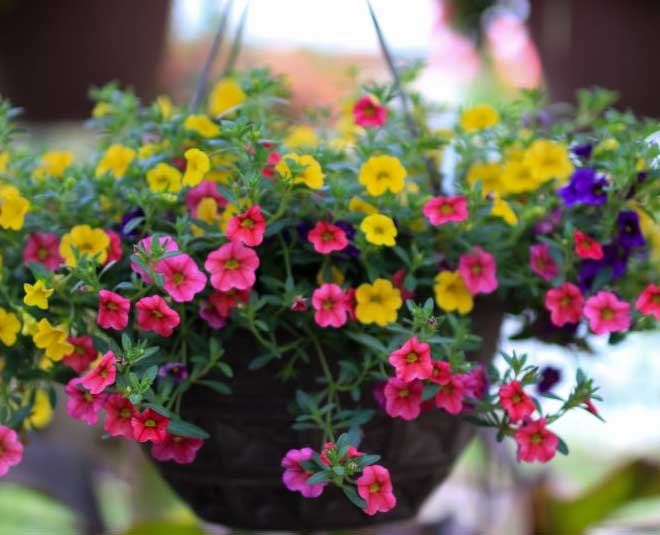 Pretty petunias are one of the most popular flowers because of their exceptional blooms and long flowering period. As with most annuals, they get leggy by midsummer, so you'll want to prune the shoots back to about half their length. These colorful annuals can really add pop to a front lawn and are often used in borders, containers, hanging baskets, or even as a seasonal groundcover. Some even have a slight fragrance.
Mandevilla
Mandevilla develops spectacular, often fragrant flowers in warm climates. The flowers come in a variety of colours, including white, pink, yellow, and red.
Read More- Climber Plants That Will Enhance The Look Of Your Balcony And Garden
Begonias and Coral Bells
Heucheras, also known as coral bells or alumroot, are herbaceous shade perennials native to America known primarily for their beautiful, robust foliage. They're a great low-maintenance option for landscape beds and container gardens, available in a range of alluring colors.
Sedums and Coleus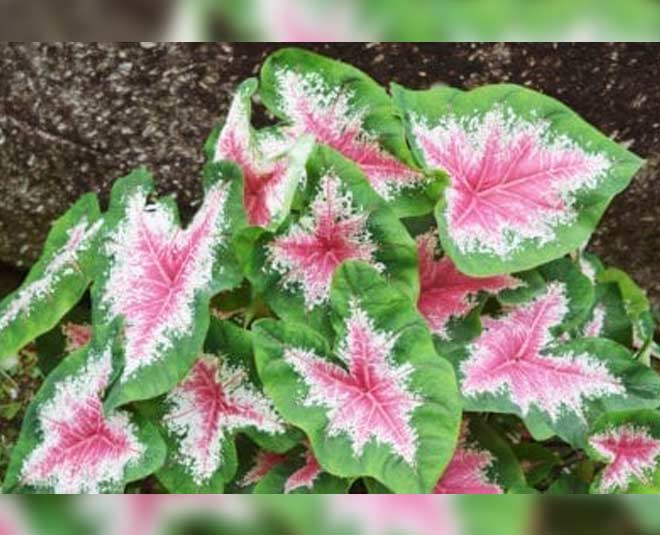 Coleus is tender tropicals that are generally grown as annuals because they are hardy only in USDA Hardiness Zone 11. They like warm soils with decent drainage. They are not happy in overly dry conditions. Coleus will grow in full sun to medium shade, but their colors are most vivid in full sun. The half-day sun produces softer colors that are still very appealing.
Read More- Plant Aak Plant At Home For Happiness And Prosperity, Know The Benefits According To Vastu
Hydrangeas
Hydrangea, commonly named hydrangea or hortensia, is a genus of over 75 species of flowering plants native to Asia and the Americas. By far the greatest species diversity is in eastern Asia, notably China, Korea, and Japan. Most are shrubs 1 to 3 m tall, but some are small trees, and others reach up to 30 m (100 ft) by climbing up trees. They can be either deciduous or evergreen, though the widely cultivated temperate species are all deciduous.
Chrysanthemums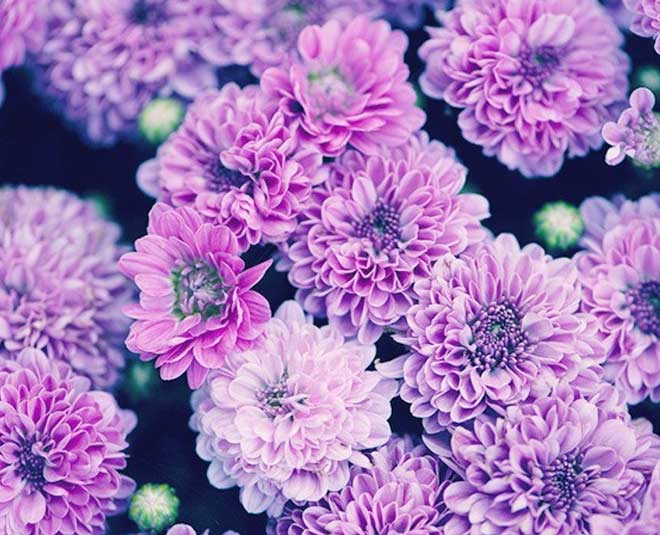 Chrysanthemums or "mums" are associated with autumn, appearing in jewel colors in garden centers in September and October. However, if you are growing mums, they are hardy perennial plants best planted in the early spring. Each bloom is made of hundreds of tiny flowers called florets.
Are you planning to grow a flower at home? Let us know if it is from our list on our official Instagram. Stay tuned to HerZindagi for more!