In a world filled with chaos and raging competitiveness that burdens both mind and body, it is better to have a trusted friend that can cheer you up by offering nourishment to resolve inner and external conflicts. One such guiding hand is lilliputian-sized, rare, exotic, and eccentric gemstones made with the finest polished minerals. The traditionally acclaimed healing stones are a thing of beauty.
They are vastly used for both healing benefits and magnifying positive energy towards a specific direction, for the overall wellbeing of the wearer. One such stone is the October birthstone, also known as the Opal stone. This semi-precious gemstone is a symbol of fidelity and assurance. In addition, it has numerous astrological benefits and is therefore popularly called the Queen of Gems. Following are the three chief healing benefits of the Opal stone:
Strengthens Love And Relationships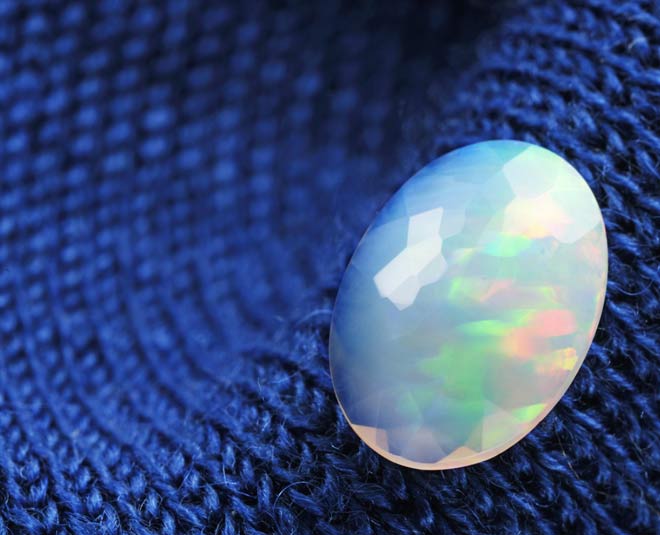 Like all other gemstones are ruled by a specific planet, Opal is said to strengthen Venus, also known as the planet of relationships, love, beauty, and emotions. Therefore, the Opal stone is incredibly useful for people trying to mend relationships, concoct powerful love, and achieve marital bliss and companionship. The stone also draws out other luxurious material comforts as well without damaging any personal associations or connections and marital harmony.
According to Vedic Astrology, Opal stone is highly effective in sorting out marital problems and enhances understanding and love between couples.
Assists Financial Troubles And Ensuring A Lavish Lifestyle
Ruled by the planet Venus, Opal stone is incorporated with properties that can assist the wearer in resolving any financial concerns and maintaining a grand and regal lifestyle. The stone is primarily known for surrounding the wearer with luck and good fortune, thus bringing economic stability and overall growth. Moreover, Opal stone is renowned for creating positive vibes that can calm the uncertain mindset of the wearer and encourage them to make better decisions in life.
Don't Miss: Gemstone Expert Shares Benefits Of White Topaz
Physical And Psychological Benefits
Apart from its financial and relationship mending benefits, Opal stone is also infused with psychological and physical healing characteristics. The stone is believed to treat medical issues like stomach disorders, eye problems, kidney-related issues, liver troubles, spine injuries, blood-related worries, and imbalanced hormones. Furthermore, it helps the wearer to draw positive energy from the Earth and encourages the body to expedite the healing process.
Don't Miss: Take A Look At These Birthstones According To Your Birth Month
Opal stone has several beauty and detoxification advantages, too. Time and again, it has proven to help keep the body hydrated and balanced with water content, leading to overall detoxification. It can also help the wearer get rid of skin infections by triggering the blood purification process in the body.
Gemstones are indeed treasures hidden inside tiny pockets of beautifully crafted minerals. They have countless healing benefits and can be used as exemplary fashion accessories. However, wearing the wrong gemstone can do more harm than good. Always make sure that you consult an astrologer or expert before purchasing or investing in a suitable gemstone. Remember, a stone will just be a stone if you don't put your faith in it. So, take a leap of faith, trust the vibrant and colourful gemstones, and enhance your life.
For more such expert stories on gemstones, stay tuned to HerZindagi.