Wish Happy Janmashtami 2021 To Your Loved Ones With These Bhagavad Gita Quotes, Messages
Wish your loved ones a Happy Janmashtami 2021 on August 30 with these Bhagavad Gita quotes, messages.
This Janmashtami 2021, August 30, wish your family, friends and colleagues with these thoughtful messages and quotes from the Bhagavad Gita using this list which has something for everyone. Share what resonates with you, on your whatsapp status, Facebook, Snapchat, Instagram and other social media pages.
May Krishna ji always bless you with happiness, love and peace. Happy Janmashtami to you and your family!
Leave all your worries to Lord Krishna on this day and he will take care of you. Happy Janmashtami!
May the natkhat nand lal always give you happiness, health and prosperity and may you find peace in Krishna consciousness. Happy Janmashtami.
May Murli Manohar continue to shower health and happiness on your family, and may you always remain in his list of favourites. Happy Janmashtami!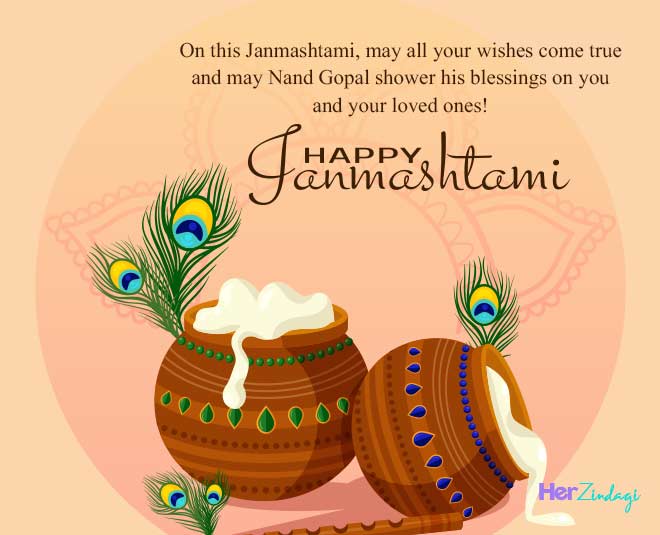 May the flute of Lord Krishna guide your path towards and accomplished and fulfilled life and invite the melody of love into your life. Wishing everyone Happy Janmashtami.
This Janmashtami, let's celebrate the birth of Kanha ji with lots of joy and happiness. Wishing you and your family a very happy Janmashtami on this auspicious day!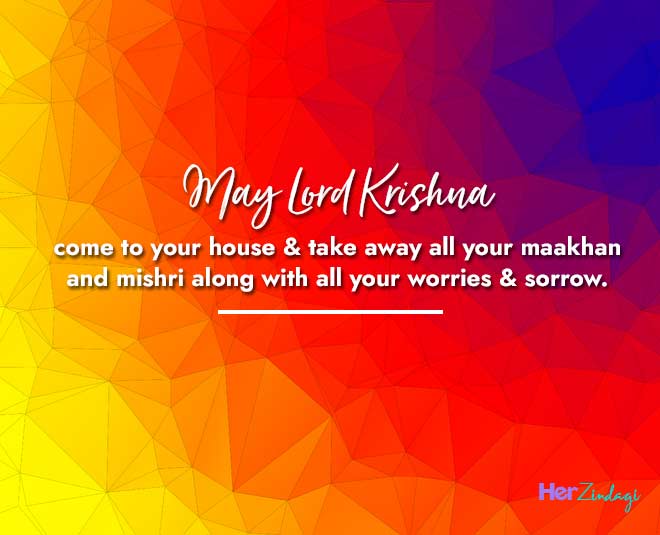 Krishna, the divine teacher of the universe, is always here with you -- to guide you to lead your life with clarity, joy, confidence, and hope. Let the day of Krishnashtami ignite benevolent spirits in you and dispel the darkness of ignorance. May you be blessed with divine protection.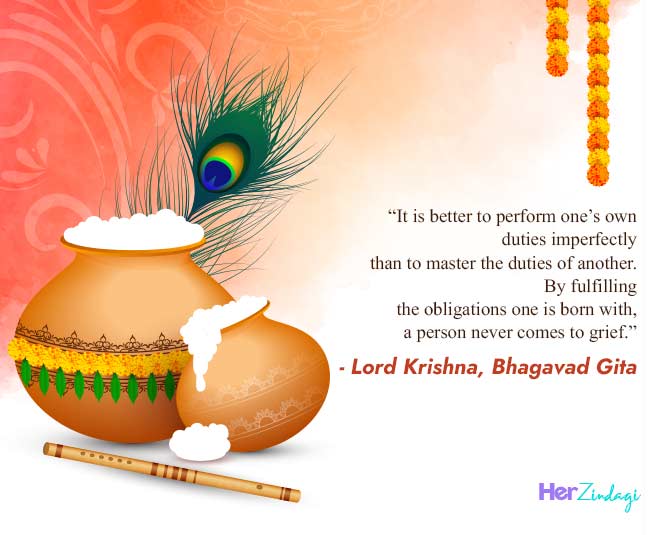 May Lord Krishna gives you best of health, fulfill all your wishes and bless you with love, happiness and laughter. Wishing you and your family a very happy Janmashtami!
May your life be filled with love, happiness, laughter and Krishna's blessings. Happy Janmashtami!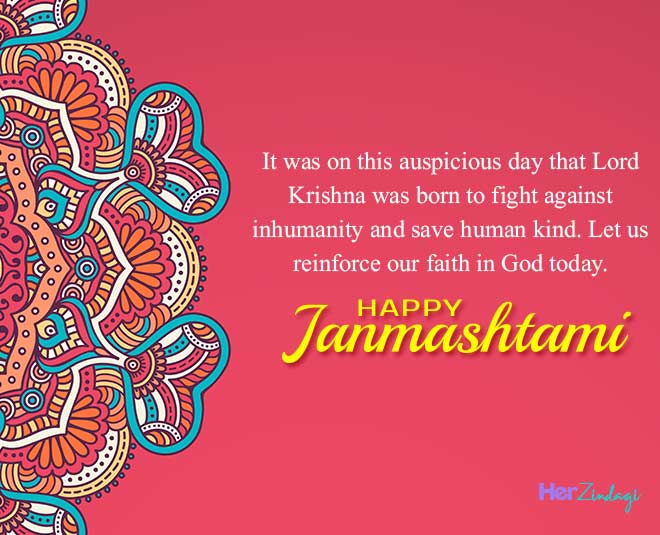 This Janmashtami, I wish Krishna's blissful tunes fill your life with bliss and joy. Happy Janmashtami!
Don't Miss:How To Worship Lord Krishna As Per Zodiac Signs According To Astrologer
May Krishna fill your home and heart with love, joy, good health and happiness. Happy Janmashtami!
Bhagavad Gita Quotes
Change is the law of the universe. You can be a millionaire, or a pauper in an instant.
We're kept from our goal not by obstacles, but by a clear path to a lesser goal.
When a person responds to the joys and sorrows of others as if they were his own, he has attained the highest state of spiritual union.
It is better to perform one's own duties imperfectly than to master the duties of another. By fulfilling the obligations one is born with, a person never comes to grief
The soul is neither born, and nor does it die.
Whatever happened, happened for the good. Whatever is happening, is happening for the good. Whatever will happen, will also happen for the good.
You have the right to work, but never to the fruit of work.
Calmness, gentleness, silence, self-restraint, and purity: These are the disciplines of the mind.
Three gates to this self-destructive hell: Lust, anger, and greed. Renounce these three.
Set your heart upon your work but never its reward.
Don't Miss:Janmashtami 2021: Date, Time, Puja Rules, Significance, All You Need To Know
When meditation is mastered, the mind is unwavering like the flame of a lamp in a windless place.
Wish you a very Happy Janmashtami 2021 from HerZindagi.
Stay tuned to HerZindagi for ideas on how to make your celebrations special.