One celebrity who kept us entertained throughout the lockdown period was indeed Archana Puran Singh. During the quarantine, Kapil Sharma Show judge, Archana Puran Singh was super active on Instagram. She posted a couple of fun videos with her house help Bhagyashree and many of them went viral. Another good thing was that she gave us a sneak peek into her beautiful house in Madh Island. Archana Puran Singh and Parmeet Sethi own a lavish bungalow in Mumbai and it's beautifully done. Scroll down to see some inside pictures.
Archana Puran Singh and Parmeet Sethi's Bedroom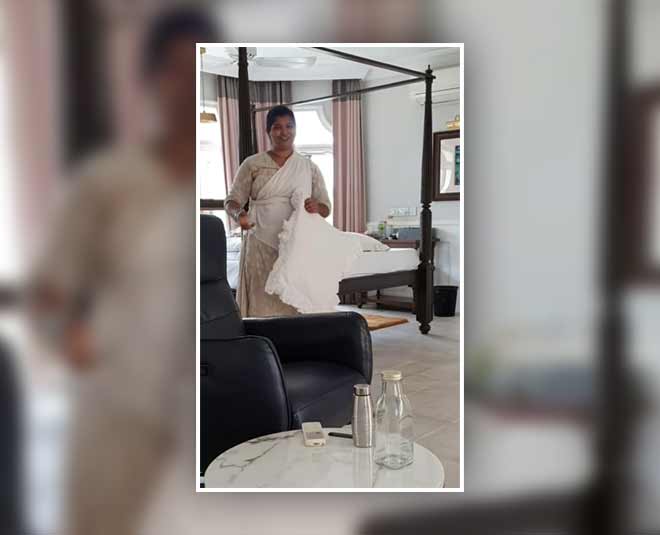 During this lockdown period, Archana Puran Singh kept us entertained by posting a lot of fun videos of her chit chat with house help Bhagyashree. Her funny conversations with Bhagyashree became so viral that she is now a social media star.
With all these videos Archana Puran Singh posted, we got a sneak peek into her house. One of the videos of Bhagyashree was shot in her room. The room has been beautifully done in modern furniture, a poster bed, reclining chair, and a bedroom chair and table set. Have a look at the video here:
Lawn Area
Archana Puran Singh also posted a couple of videos featuring her mother strolling or sitting in the lawn area. That's when we got a glimpse of the mud benches in the garden area.
Don't Miss: Archana Puran Singh Talks About Ageing In The Coolest Way During Live Chat
Archana Puran Singh once shared a video of the lush green lawn area from her balcony. In the video, we can see a set of white table and chairs set in the garden area to enjoy some greenery while sipping a cup of tea.
The Entrance
Indeed, Archana and Parmeet Singh's house is no less than a resort. We got a glimpse of the big entrance of the house, big chandeliers and beautifully done interiors.
Don't Miss: The Kapil Sharma Show Cast Resumes Shooting But With A Twist, Here Is All You Need To Know
Living Room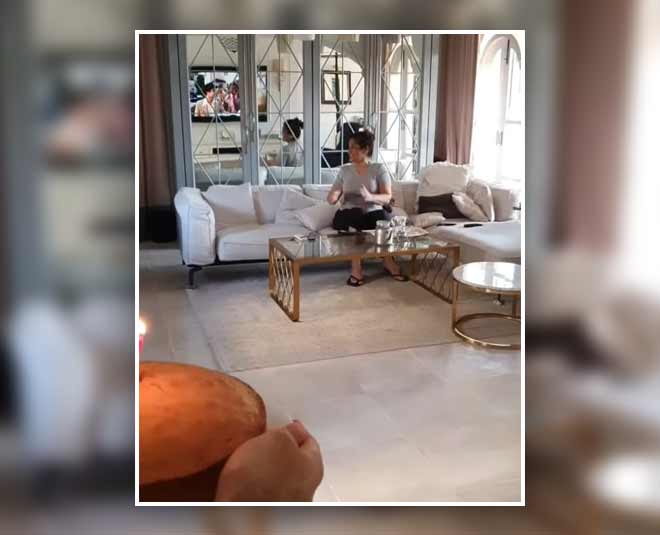 Archana Puran Singh posted another video where she is sitting in her living room and her kids get her a cake for mother's day. The living room had a chic white L-shaped sofa set and mirror wardrobes.
On the work front, Archana Puran Singh has resumed work. The team of The Kapil Sharma Show has started to shoot again. This time, the makers have brought in a lot of changes. To ensure everyone's safety, the team is now shooting without the live audience. Archana Puran Singh keeps sharing videos from the sets of the show. Talking about the shoot resuming, Archana Puran Singh in a recent interview said, "It feels like coming back to life. It's something you have been missing which has been part of your life for 35-40 years and then suddenly you have to stop that, so the feeling of returning to what you have been used to for 40 years is great."
She also shared that the creative team and crew members sit in the audience in place of the live audience and keep cheering everyone and send across positive energy.
Last weekend, Archana Puran Singh and Parmeet Sethi arrived as celebrity guests on the Kapil Sharma Show and they chatted a lot about their wedding days. The two are married for 28 years now and have two sons - Ayushmaan and Aryamann.
We can't thank Archana Puran Singh enough for giving us a virtual tour of her stunning bungalow. We really look forward to many more such fun videos on her Instagram. For more stories around Bollywood celebrities and their lavish houses, stay tuned!