On the early morning of the 74th Independence Day, Prime Minister Narendra Modi addressed the nation at the Red Fort which was attended by 4000 people that included officials, diplomats and media. He praised all those who have been working day and night to defeat coronavirus and also stressed on how this might be a difficult phase but even this pandemic cannot waver Indians from its resolve for becoming an 'Atmanirbhar Bharat'. Bollywood celebs as well took to their respective social media accounts to resonate the feeling of freedom and what they wish the coming years should have in store for all.
#WATCH Delhi: PM Narendra Modi greets people at the Red Fort, after addressing the nation on #IndependenceDay. pic.twitter.com/R8RULlSTkl

— ANI (@ANI) August 15, 2020
PM Modi took the opportunity to launch a National Digital Health Mission which will "bring a revolution in India's health sector". As per the mission, every Indian will get a health ID. The Prime Minister, without taking names directly, also gave a message to our rival countries and said "Those who challenge India's sovereignty, be it LoC or LAC, have been given a befitting reply in their own language. What India can do, the world has seen it in Ladakh."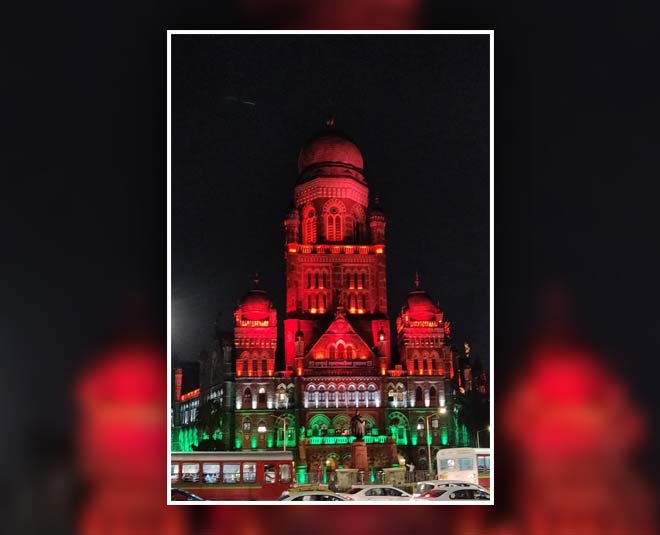 Many celebrities including Amitabh Bachchan, Akshay Kumar, Priyanka Chopra and Sonu Sood. From paying their respect to all those who lost their lives for our country to ... this is what they had to say.
Amitabh Bachchan: May this day be ever remembered, may you have all the independence for a happy future ever from the Ef. 15th August .. Independence Day... and our hearts and minds give credence and love to the sacrifices made so we may achieve what we are today. Happy Independence Day
Happy Independence Day 🇮🇳 @PravasiRojgar pic.twitter.com/3Q45l4M8P9

— sonu sood (@SonuSood) August 15, 2020
We all know these people, we all have these people in our lives.
On this #IndependenceDay, lets come together for them, lets come #Together4India.
जिससे जितनी हो सके उतनी मदद कीजिये... बस नज़रअंदाज़ मत कीजिये, share the way YOU care.
Jai Hind 🙏🏻 pic.twitter.com/WHCuabljEI

— Akshay Kumar (@akshaykumar) August 15, 2020
Sona Mohapatra defined the concept of Aatmanirbharta according to her. She said in a long post on her Instagram: "I believe it begins with cultivating pride in our own philosophies & cultural heritage. We need to take our cues from our own narratives, stories our own indigenous knowledge & combine it with the best that the world has to offer to innovate from an Indian perspective & not blindly ape the west.
Don't Miss: I-Day 2020 Exclusive: Sona Mahapatra Defines Azadi For Women of Today
'Aatmanirbharta' isn't about some massive paradigm shift.. it's about India making what it needs. When we can design & manufacture our own cool local apparel, build our own desi Zara & H&M equivalents for youth to wear with pride, & our own white goods, machinery we'll be truly self sufficient. When we are in place to patent & trademark IP based ideas regularly is when we can reach there. When we are able to reward innovators & create an eco-system for them to thrive in, is when this dream will be realised.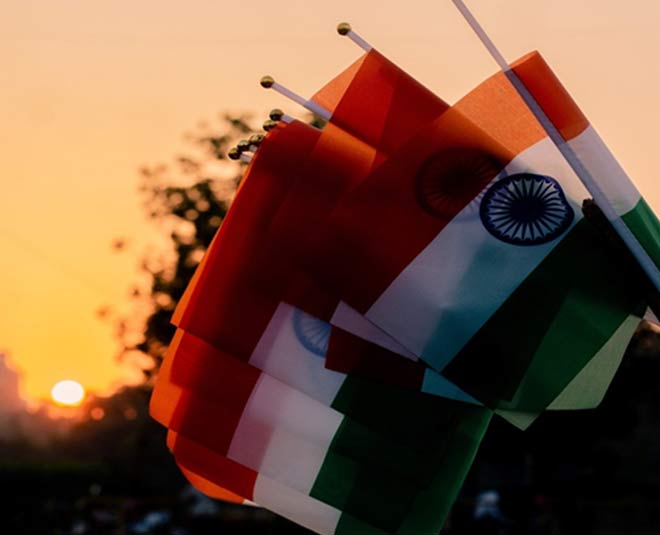 I think one of the biggest reforms that has happened in the lockdown is the agricultural reform. Hopefully, the states work with the centre in liberating India's farmers. Hoping for a truly #aatmanirbharbharat in the coming days. #india #independenceday #15august #love."
Gauahar Khan posted a video on her Instagram and captioned it: "Apna Desh! Apni Aazaadi! Apni Zimmedari! #JaiHind#HappyIndependenceDay2020.
Don't Miss: Independence Day 2020: Quotes, Whatsapp Status, Facebook Messages, Poems By Freedom Fighters, Movie Dialogues
Ajay Devgn: On this 74th Independence Day, Tanhaji salutes each & every brave and unsung hero.
Priyanka Chopra shared a video that gave a tribute to the women that made a difference. She captioned the video: "History is made when women take strides towards change.#Happy74thIndependenceDay #womeninhistory #changemakers
View this post on Instagram
The Dil Bechara actress Sanjana Sanghi as well took to her social media handle and wrote: "Growing up, we are made to learn that the Indian Constitution visualises India as a nation that will forever uphold the idea of "Unity in Diversity". 74 years have passed, but the need to truly celebrate this idea has never felt more urgent. This Independence Day, I get to share with you all a special first - my first ever Magazine Cover! In many ways for me, it symbolises independence - from the limitations we place on ourselves of not daring to even dream our dreams. This Independence Day, let's celebrate independence from all that we think stops us from getting wherever it is that we want to be. Independence from all negativity, toxicity and malice, and be a part of an India we were destined to be.
स्वतंत्रता दिवस की हार्दिक शुभकामनाएँ। मेरा भारत महान। जय हिंद। 🇮🇳🇮🇳🙏❤️ pic.twitter.com/s1Qvr7Wffg

— Rajkummar Rao (@RajkummarRao) August 15, 2020
Mukti Mohan: Mazahab Nahin Sikhaata Apaas Mein Ber Rakhna! Hindi hain hum Sikh hain hum Muslim hain hum Isaayi hain hum Buddhist hain hum, Behen hain hum Bhai hain hum! VATTAN HAI Folded hands #Hindustan Humaara #VandeMataram #HappyIndependenceDay Flag of India #15Aug2020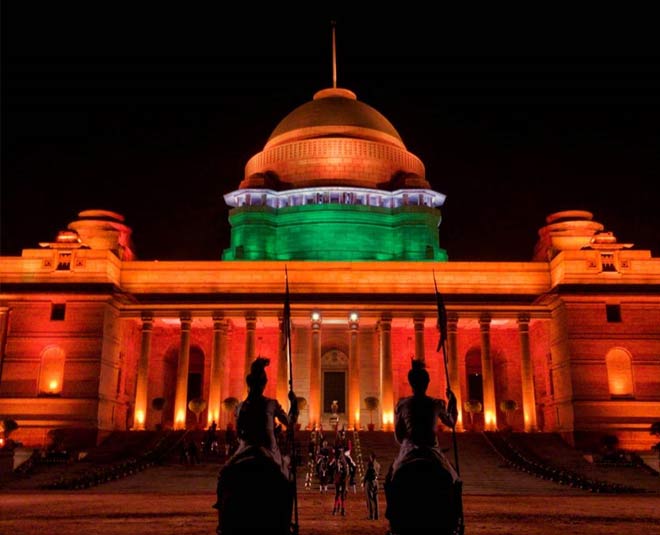 Ranvir Shorey: Happy Independence Day, all my fellow Indians!
Kunal Kemmu: All these years we celebrated Independence Day and celebrated our freedom that was fought bravely and selflessly by our forefathers and our freedom fighters. Even though we understood what it would mean to not have…
Vidya Balan: On #IndependenceDay celebrate the unity in diversity of Indian Silks from Assam to Gujarat and Jammu & Kashmir to Tamil Nadu. Encourage and embrace the treasure trove of Indian Silks.
Madhur Bhandarkar: Let's salute the martyrs for the sacrifices they made and thank them for giving us our freedom. Wishing everyone a #HappyIndependenceDay. Flag of India Folded hands #ProudToBeAnIndian #JaiHindJaiBharat.
Stay tuned to HerZindagi for more such stories.