Your house might look spic and span, but there are some hidden spots which collect gunk over time. Cleanliness goes by many names. For some, it is an obsession like Monica, and for others, it's a daily task that needs to be done. Whatever you call it, there are some places in your house that you often avoid to clean or save for the later date and the date never comes.
We are sure the living room of your house must be clean and dust-free, and the bed must be made to perfection- but if you take a closer look you will find some spots that are covered with dust and grime and can make you sick. According to the Society for General Microbiology, some bacteria can bifurcate every 20 minutes and can make you sick. Another study stated that there are 30 different objects present in our home that are covered with bacteria. So, let's see whether you have cleaned your house properly or not.
Doorknobs
Image Courtesy: clientmedia.blob
Think of how many times you, your kids, parents, neighbours, and guests touch the doorknobs in your house. The main door, kitchen door, bathroom and bedroom doors and the list goes on and on. The doorknobs are covered in germs and when you touch them and then touch something else, you are only spreading germs in your house.
How to Clean
Spray a soap and water solution or disinfectant, let it sit for about 5 minutes then gently wipe them with a cloth.
Don't Miss: Tips To Keep Your Phone Safe From Rainwater During Monsoons
Windowsills
Image Courtesy: cdnparenting.com
We often open the windows of our house to let the sunlight and fresh air in; however, what come along are dust, insects and allergens. We clean the dust accumulated on the windows but forget to clean the dust on windowsills. So, to disinfect your house fully, don't forget to clean windowsills too.
How To Clean
Dust away lightly with the help of a cloth. Spray a disinfectant or cleaning solution on the area and wipe the area with a clean cloth.
Electronics
Image Courtesy: res.cloudinary.com
Remote, computer keyboards and other electronic devices are often used by multiple family members. In 22 household, the National Sanitation Foundation (NSF) found yeast and mold on the computer keyboard, remote control, and video game controller as well as staph on the television remotes. So, it is mandatory to clean them daily to curtail the spreading of germs.
How To Clean
Gently clean them with disinfectant wipes.
Chimney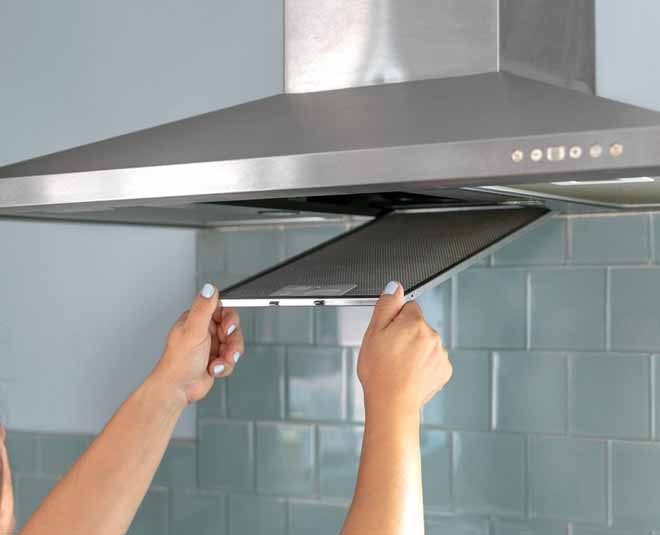 Image Courtesy: decor.seencreation.club
The chimney is one of the dirtiest object in your house. You can easily see a thick layer of dirt and grime accumulated on it. So, make sure you clean your chimneys regularly with the help of soap and water mixture or disinfectant wipes.
Disinfect Stuffed Toys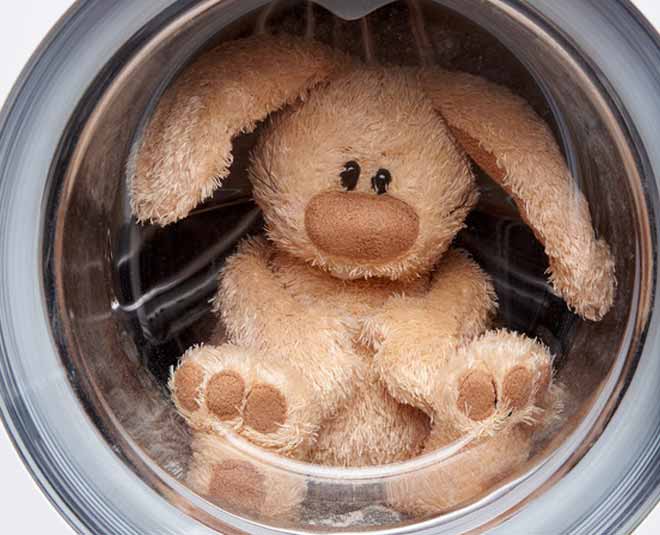 Image Courtesy: jlady.ru
How often you wash your stuffed toys? Probably once a year or never? In a survey, the National Sanitation Foundation (NSF) found that more than 5% of households contained staphylococcus aureus, and they were present on stuffed toys.
How To Clean
Check the tag on the toy if it can go in the washing machine, and if so, wash it with mild soap and hot water.
Don't Miss: Top Food Hacks That Will Make You The Queen Of Kitchen
Behind The Photo Frames
The proud pictures adorning your shelves in living room, making you nostalgic, are often overlooked when it comes to cleaning and the area behind them. But do you know it is one of the filthiest corners in your house? According to a survey, seven out of ten houses often ignore the area behind photo frames.
How To Clean
Takedown the frames from the shelves and dust away lightly. Then, wipe the area with cotton cloth first, then with a damp cloth.
Under The Bed/Sofa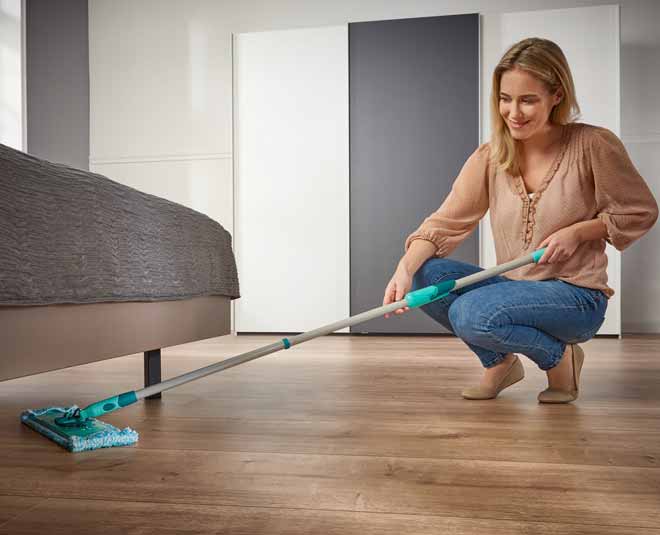 Image Courtesy: leifheit.nl
When was the last time you mopped the floor under bed or sofa? In this fast-paced life, it is difficult to mop the floor under bed/sofa daily. But do you know if you don't clean it once a week, it can be a breeding place of bacteria, mites and germs? So, next time you clean your home, quickly clean under your bed and couch.
Pet Bowls
You often hug or cuddle with your pet, but do you know that pets bring germs and bacteria in your home. According to a survey conducted by NSF, pet bowls contain most germs than any other item.
How To Clean
Wash pet bowls after every meal with warm, soapy water and then let it dry in the sunlight.
Keep the above given tips in mind to keep every corner of your home gunk free.
Stay tuned to HerZindagi for more such articles.