Bollywood is one of the most competitive industries and therefore, we often hear about celebrity clashes. While some feud stays for the longest of time, other squabbles are small but shocking at the same time. One such short episode happened between Shah Rukh Khan and Jaya Bachchan that left everyone surprised.
The stars and their families are known to share an incredible bond. So much so that Shah Rukh's youngest son, AbRam thinks that Amitabh Bachchan is his grandfather!
They both have worked together in a few blockbusters, including Kabhi Khushi Kabhie Gham. In fact, it wouldn't be wrong to say, after this flick, they became one of the most popular on-screen maa-beta jodi.
Sources close to them say that they share a very strong bond in real life, so much that they treat each other as mother and son. We all know, mother's love comes with a bit of hardness to teach important life lessons to their kids. Seems like the same happened with the Badshah of Bollywood.
Don't Miss: Sanjay Dutt And Rekha's Lesser Known Love Story, Here Is How Sunil Dutt Intervened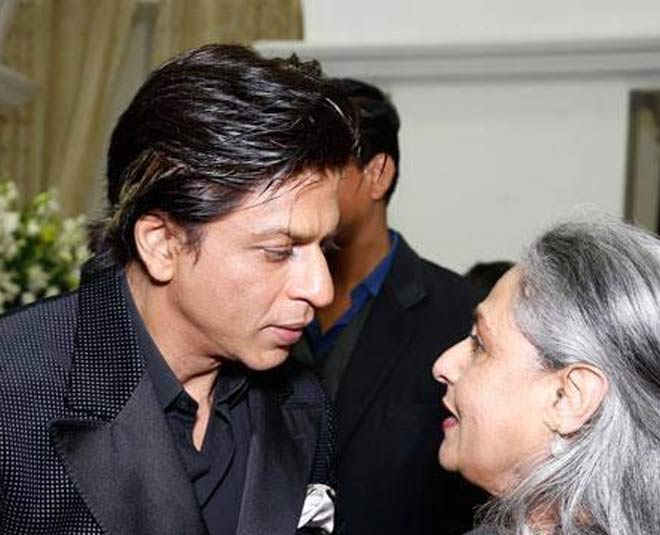 Jaya Bachchan, who is known for her strict and disciplined nature, once gave a remark against Shah Rukh that amazed everyone. It all started with Katrina Kaif's infamous birthday party in 2008. It was the same party where friends Shah Rukh and Salman turned foes and literally came to the blows. It was speculated that during their clash, Shah Rukh made some inappropriate comments related to Salman's ex-girlfriend and Jaya Bachchan's daughter-in-law, Aishwarya Rai.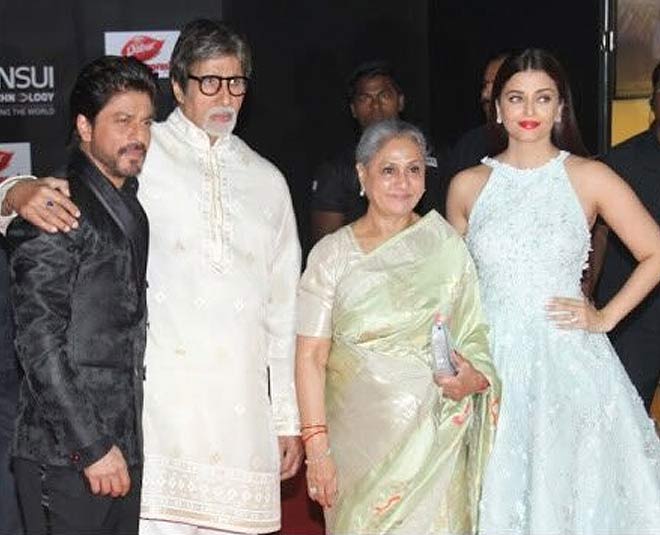 Later, during an interview, the veteran actress was asked about the controversy to which she responded by saying, "I haven't had the opportunity to discuss it with him, and I am going to speak to him about it. If he was at my home, I would have slapped him, just as I would my own son."
The interview came after Shah Rukh was seen attending the premiere of Abhishek Bachchan and Priyanka Chopra-starrer, Drona. Commenting on the same, she said, "Abhishek called him (Shah Rukh Khan) and said, 'Sir, it will make a huge difference to me if you arrive.' And he did, which I think is very gracious of him. I have a weakness for Shah Rukh."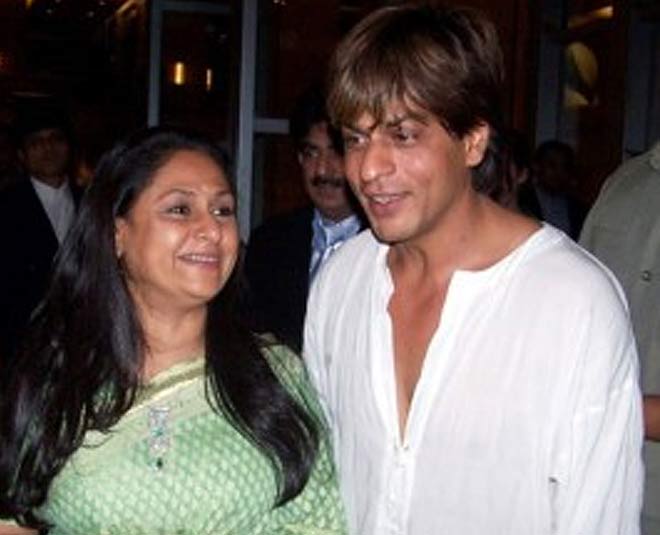 Just like the veteran star, even Shah Rukh doesn't hold any grudge against Jaya Bachchan for her remarks. When he was asked to comment on the same, he was quoted saying, "No I am not angry. There's no trouble, it's actually embarrassing. They are big people. They are senior to me not just professionally. It looks very odd to be talking like this when there is no reason. I am not angry. I have no reason to be angry."
Don't Miss: Watch Throwback Video: When Juhi Chawla Won The National Costume Round At Miss Universe
While there seemed to be no bad blood between them due to this episode, Jaya Bachchan apparently called Shah Rukh's Happy New Year a "nonsensical" film. "HNY is the most nonsensical film I've seen in recent years. I said that to the film's lead actor as well. I watched it only because Abhishek was part of it. I told him he's a great actor if he can act stupid in front of the camera like that. I can't be part of what is being done in films these days and hence I don't do films anymore," she said during an interview in 2014. However, after that too, they were seen together attending a few events and celebrating festivals with each other families.
If you liked this article, do comment on our Facebook page. Stay tuned to HerZindagi to read more updates.