Just like we cannot do without our moms we have a tough time without our dads as well. They help shape our personalities, they are the force behind us. The make their sons the man that they are and the courage to exist with full strength to their daughters. So take this opportunity and wish you father a very Happy Father's Day 2021 from these messages and quotes that resonate the most with you. Share them on Whatsapp, Facebook, Instagram, wherever and enjoy the day.
You've been there through my highs and lows, but always made me feel like I could soar! Happy Father's Day
Many say fathers are like boats who hold us back when needed and sail along when the current is right. But my father is a lighthouse. His love always makes sure we go the right way.
My father always lets me laugh happily by myself, but never lets me cry alone.
A great father makes sure that his children grow up well. But a great dad makes memories that his children will carry within their hearts long after he's gone, and pass them on to the coming generations.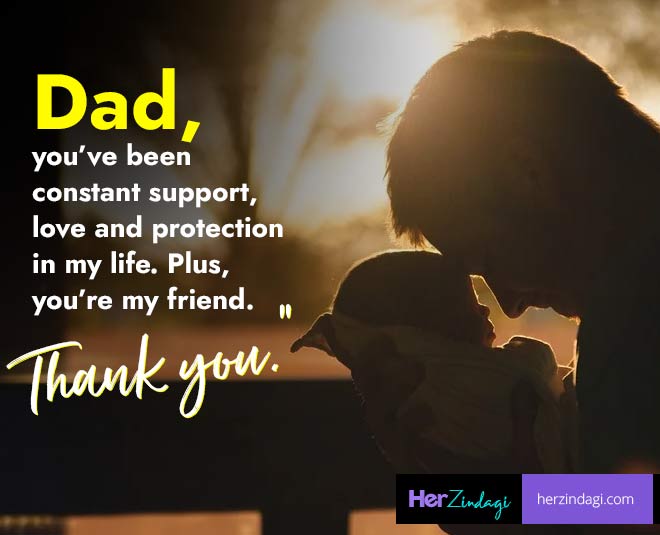 Forget Batman: When I really thought about what I wanted to be when I grew up, I wanted to be my dad. — Paul Asay
No matter how many years go by, Dad, I'll always be that same little girl who loves you with all her heart. Happy Father's Day!
My dad's my best mate, and he always will be. — Cher Lloyd
My father didn't tell me how to live. He lived, and let me watch him do it. — Clarence Budington Kelland
I cannot think of any need in childhood as strong as the need for a father's protection. — Sigmund Freud
For all the things you do and say, you've touched my heart in every way. Happy Father's Day from Your Daughter!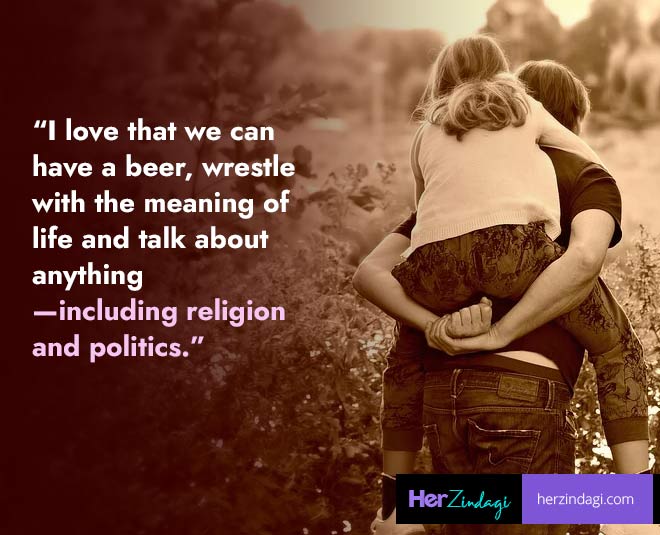 Silly, sweet, always there to make me smile. That's why you'll always be my Prince Charming, Dad. Happy Father's Day!
My father is a man of a few words. And that's alright. Because a few words is all it takes for him to make me happy, calm me when I am crying, and teach me the right lessons for my life.
Happy Father's Day to My Awesome Dad! Your voice in my head has always guided me. I love you, Dad. Thanks for never steering me wrong.
Best Dad. HAPPY FATHER'S DAY. I'd be lost without you in my life, Dad. Thanks for showing me the world and giving me the tools I need to navigate it. Love you tons!
My father always tells me that I am growing up real quick. But no matter how tall I get, I will always look up to my father for who he is.
Being a daddy's girl is like having permanent armour for the rest of your life. — Marinela Reka
Thank you for believing in me daddy, always. Knowing that you trust me and believe in me, helps me immensely. I know I can face anything if I have your support! Happy Father's Day, dad! I love you!
Each time my father has put me down from his arms, he has picked up my crying sister. This is who he has taught me to be.
Happy Father's Day from afar to an amazing dad. Miss you, daddy!
I may not think my father is right until I grow up. And by then, my son will think that I am always wrong.
No man stands taller than when he stoops to help a child. — Abraham Lincoln
When anybody asks me what I want to be when I grow up, I tell them that no matter what I become, I want to be a man like my father. Happy Father's Day, dear daddy.
Dad, thank you for being there for us, always. I know, nobody will love me as much as you do.
Dad, that's the thing about you. You taught me so much without saying a word. I want to be like you. Love you, dad. Happy Father's Day!
Thank you, daddy, for teaching me to not be afraid of failure. Thank you for not helping me when I fall, but teaching me to dust off and rise again and continue moving ahead. You are the best. Love you dad.
Every time I read comics, I wished that I had a superhero in my life. Now I know I always had one ever since I was born. You are the hero I will always look up to, daddy. Happy Father's Day!
You are the best father I could ever have because you never tell me what to do. You don't hold my hand and tell me to walk a path. All you do is let your hand rest on my shoulder to tell me that no matter what, you will always be there to watch my back. I love you, dad.
Don't Miss: 5 Father-Daughter Duos Who Deserve The 'Best Jodi' Award
Today is all about you, Dad! Enjoy, because tomorrow it's back to the rest of us.
Happy Father's Day, daddy! I know you love me the most and that I know I am your favourite child.
Stay tuned to HerZindagi for more ways to make the Father's Day a special ocassion.