Being in a relationship is a huge thing since it is a give and take of emotions and trust. When we watch celebrities together, especially when they look so good with each other, they are automatically linked and even a single word uttered by them can add fuel to the rumours. One such relationship is that of actress Gauahar Khan and actor-influencer, Zaid Darbar. Here is the pandora's box of rumours, doubts, clarification, and more doubts, which you need to know about the duo that celebrated the actress' birthday flaunting similar outfits.
We saw Gauahar and Zaid together in a number of dance videos, making for a great couple. For those who don't know Zaid is the son of music composer Ismail Darbar. Before we jump on to the clarification, it is important that you know where the beans came from. It was not just the dance videos that sparked the rumours.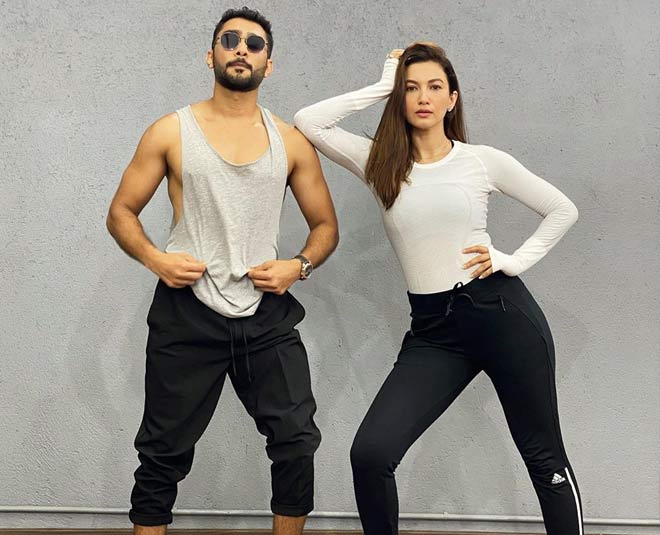 The duo's pics on Zaid's Instagram speak a lot. Zaid has posted an album of pictures with a few dialogues in small bubbles. The images feature both Gauahar and him. Check out the post below and click on the arrow on the right side to read the whole conversation.
Next comes in Gauahar's birthday party which was organised by Zaid himself, on Sunday. The couple was seen twinning in blue and white outfits, matching the balloons and décor around them.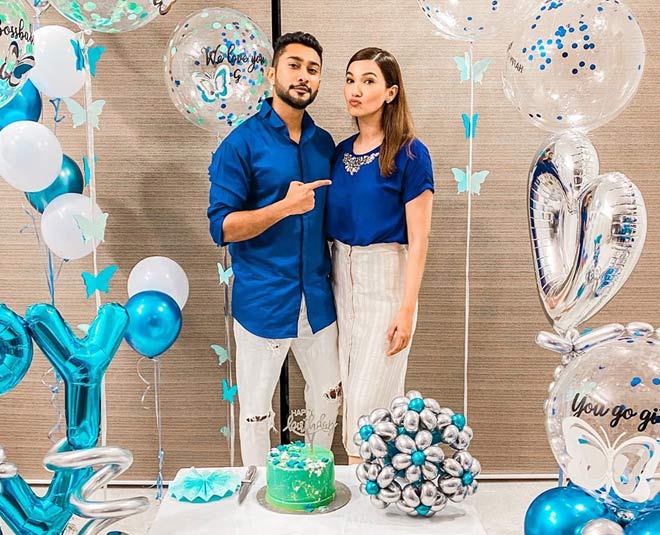 Zaid wished birthday with a picture from the celebrations. He wrote: "So I guess it's never too much blue with us! I wish I could type everything right here but I'd rather keep it small & express in front of you. You know what you mean to me G, happiest birthday Gau-ahar-jeous. @gauaharkhan."
Gauahar and Zaid have for a while been vocal about their appreciation for each other on social media. But she did deny the rumour and asked a media house: "Can't two people be friends?"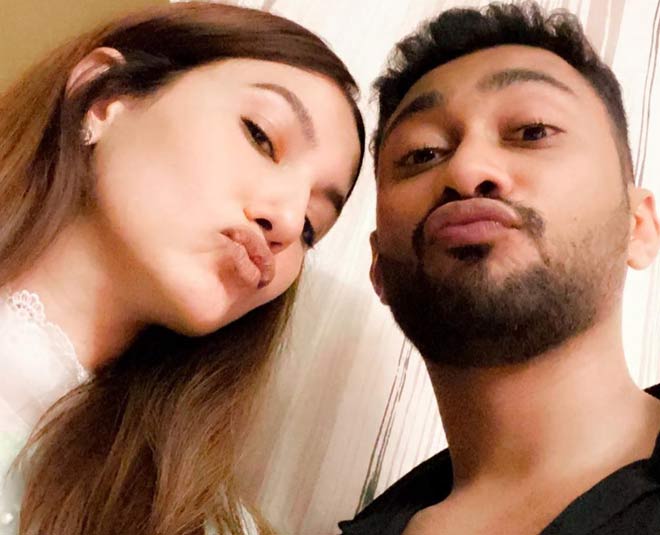 For further clarification, Gauahar went live on her birthday for an interactive session with her fans. She started with cutting her own birthday cake and thanked her fans for their blessings.
Don't Miss: Beauty Secrets Of Gauahar Khan That Make Her Look In Her 20's Till Date!
She gave a shout-out to a few familiar ones after which she was joined by Zaid. Many questions came pouring in regarding the relationship status. That is when Gauahar asked Zaid, "Why do people need a tag or a relationship status?" To this, he replied, "Because they love us. So they want to know each and everything."
But interestingly, she did not deny anything and left the query open for further speculation.
In a follow-up, Gauahar told a media house: "It's fine guys. You can keep guessing. Some things are personal. As long as you see two people or four people or more happy, it's fine. Let's not judge or put a tag. Let's enjoy and spread happiness."
We wonder what the truth is although the actress is right that it is her personal life but fans will only give good wishes and cheer them on. Ending on a cute note, Zaid has just recently posted another video which has Gauahar blushing and Zaid singing "Girl I Need You". So only friends? We wonder.
Stay tuned to HerZindagi for more on Gauahar Khan.