This year COVID-19 has been a dampener for all festivities and outings, bringing the world to a standstill. One moment of not taking any precaution, stepping out without a mask, exposes you to the coronavirus which none of us want. The government has restricted the festivities even cancelling the Lalbaugcha Raja procession due to obvious reasons and asked worshippers to make it an "at home" festival. But this does not restrict the artists to express themselves.
This time Ganpati idols are being designed with the COVID-19 theme with the hopes that the pandemic would be over sooner. Every year during this month, worshippers start cleaning their houses, prepare a place for the Ganpati idols in their home, and decorate the area. This year the option of Ganpati smothering the virus is also there. Below are some idols that were captured by a Mumbai-based photographer Pallav Palliwal which were being made at Lalbaugh.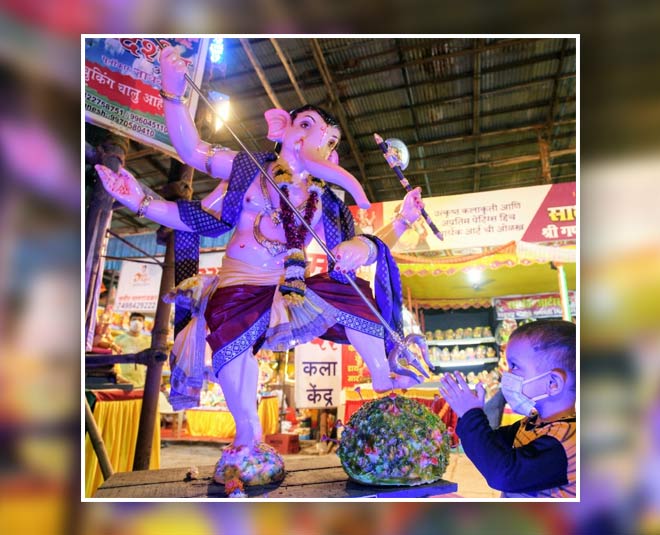 Image credit: Pallav Palliwal
With Ganesh Chaturthi approaching on August 22, many organisers this year are busy constructing large brick tanks over making elaborate pandals. The water tanks are meant for immersing Ganesh idols at the end of the 10-day festival, as an effort to scale down the celebrations amid the pandemic.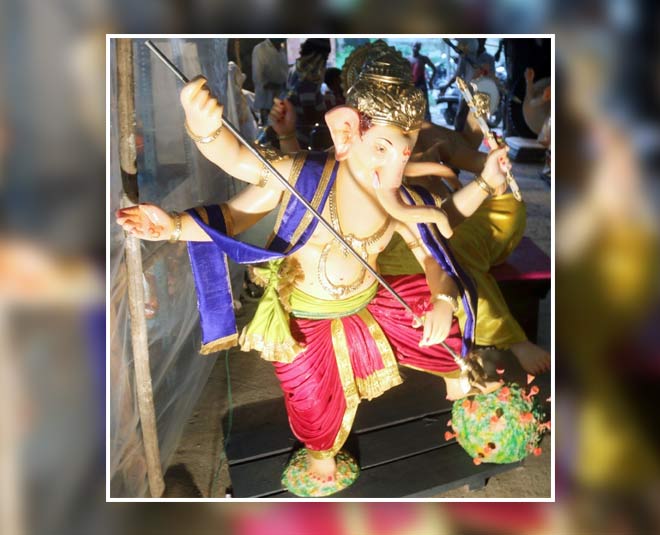 Image credit: Pallav Palliwal
The Lalbaugh Cha Raja organisers as well announced earlier that the size of the world-famous Lalbaugcha Raja idol of Mumbai's Parel region has been reduced from 18 - 20 feet to 4 feet.
Don't Miss: Make Puran Poli At Home Using This Easy Recipe
Delhi's Disaster Management Authority too has issued instructions to district magistrates and other authorities to ensure that the Ganesh Chaturthi festival is celebrated at home and not in public places.
"During Ganesh Chaturthi Festival, no idol of Lord Ganesha shall be set up in the tent/pandal/public places, nor any kind of permission shall be granted for any procession. People shall be encouraged and advised to celebrate the festival at their home only at this time of COVID 19 pandemic," the official told media.
The Delhi pollution control committee as well announced a fine of Rs 50,000 for violations of restrictions on Ganesh Chaturthi celebrations and that includes community celebrations, holding large congregations, or idol immersion at public places.
Don't Miss: Celebrate Ganesh Chaturthi With This Tasty And Crispy Samosa Chaat Recipe
In Hyderabad as well, the Police has urged people to celebrate at home.
"Protect your family against COVID-19. Do 'maatam' of Muharram at home. Similarly, Ganesh puja has to be done at home. No idol installation or any event will be held at public places as directed by the government", Police Commissioner Anjani Kumar said.
Bring home eco-friendly Ganpati idols and you can immerse them at home. Make some amazing sweets and prasad for loved ones and keep yourself safe.
For more on Ganesh Chaturthi 2020, stay tuned to HerZindagi.