Born a Capricorn with her Birthday on January 12, Sakshi Tanwar was born to Rajendra Singh Tanwar, a retired CBI officer, in a middle-class family from Alwar, Rajasthan, India. The actress who has achieved a lot in her acting career with some impressive portfolio was educated in many Kendriya Vidyalayas before graduating from Lady Shri Ram College in New Delhi. Let's take a look at the different avatars of Sakshi that made everyone notice her.
Balika Vadhu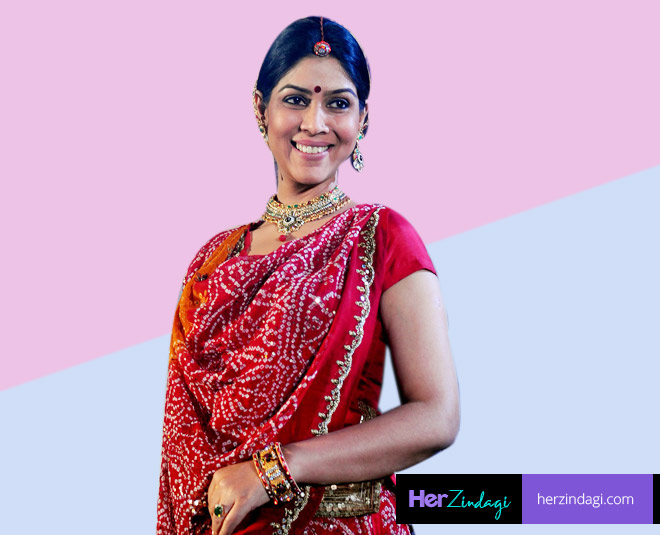 Till now she made a warm place in the heart of the audiences for her role as Parvati in Ekta Kapoor's 'Kahani Ghar Ghar Ki', being the traditional bahu who was responsible for all the peace in the household but she shocked so many with an out-and-out negative role in 'Balika Vadhu'. Her work was super impressive but people took some time to adjust to this avatar for sure.
Bade Achhe Lagte Hain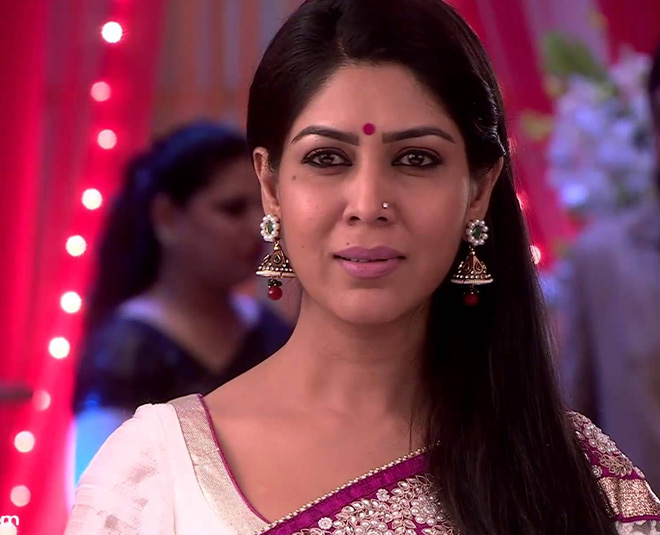 This show set the bar high for many as it was not just the concept, but the script and the perfect cast that set the ball rolling. It was based on the Gujarati play 'Patrani' by Imtiaz Patel. The soap opera was created and produced by none other than Ekta Kapoor who too had stepped out of her comfort zone. Sakshi Tanwar and Ram Kapoor had, in fact, received the Dadasaheb Phalke Academy Award for portraying their respective roles. The show showed a who took her time to love her husband, made a rich man adjust with her, fall for her and a foremost highlight, respect her for who she was.
24 (Indian Series)
Now 24 aired here was based on the American series of the same name. It was set in Mumbai with the main set of the Anti-Terrorist Unit (ATU) being a replica of the one in the original series. The show had a stellar star cast that had gained eyeballs of the entire nation. Sakshi's work had impressed everyone as yet again she showed another avatar of hers, proving her mettle for sure. In fact, during the interviews to media, Anil Kapoor, the protagonist in the show even said that he was 'skeptical about casting Sakshi Tanwar in the show initially', since he had seen her in saas-bahu shows.
Read More: Five Times Radhika Apte Impressed People With Her Acting Skills
He said, 'This is for the second time in my career that I have said yes for a co-actor as an actor and a producer when the team wanted to cast someone, but I had heard of Sakshi and had watched her on TV, saw her pictures, so I also thought of her as a very simple and sober bahu. I was also quite nervous about my decision of saying yes to her. I thought if I had done something wrong, but she proved me wrong. Earlier it was Madhuri who proved me wrong with the film 'Bajrangi' and 'Hifazat' in which she played the role of a village belle and a modern day woman simultaneously. When I actually saw Sakshi's work, I was taken aback. She has done a wonderful job and with total conviction. I am very lucky to have worked with her as I have learnt a lot from her'.
Crime Patrol
This most watched and loved Indian crime anthology series created by Subramanian S. lyer, has had a few hosts with Anoop Soni being a dominant face as but in between it also had Sakshi. Though it failed to gain TRPs at the time, but, now we know that Sakshi can pull off any kind of character.
Dangal
This was the least expected but as they say - work speaks! Her casting in this movie was all thanks to Aamir Khan's mother, who was a huge fan of Sakshi. The actor told the media that 'she is fantastic and unbelievable. She gives the best shot in just one take'. It was the fact that Sakshi belongs to Alwar, near Haryana, which helped her bring out the Haryanavi flavour in the film and strengthened her chances for the rough and tough character.