Here's How You Can Make A Rangoli Using Your Vegetable Basket And Other Supplies!
Do you think you lack supplies? Here are amazing hacks that will help you in making your dream rangoli design!
For every rangoli design, it is not impossible to purchase a set of equipment that are solely bought for rangoli making. For such times, it is important to be practical and find alternatives in your own house.
We see a lot of potential in kitchen supplies as we are going forward with rangoli making. Making it an easy activity for kids as well, get going to your kitchen already. Here's how you can use articles lying around!
Rangoli Using Vegetable Basket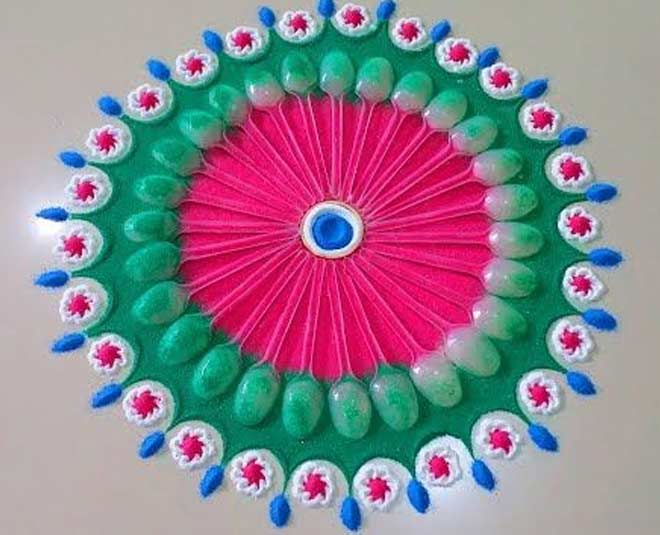 Using a vegetable basket is one of the easiest ways to get your work done. For the same, all you will require is a steady hand, a vegetable basket and a place to set your rangoli.
You can start by placing the vegetable basket at the desired placement.
Taking powder colours one by one, start sprinkling the same starting from one end of the basket to the other, trying to create an ombre effect as you go on to making a rangoli.
After you are done with sprinkling the powder colours through the basket mesh, you can remove the basket and find a well-managed rangoli on the other end.
Read More-How To Make Holi Colours At Home
Rangoli Using Bowls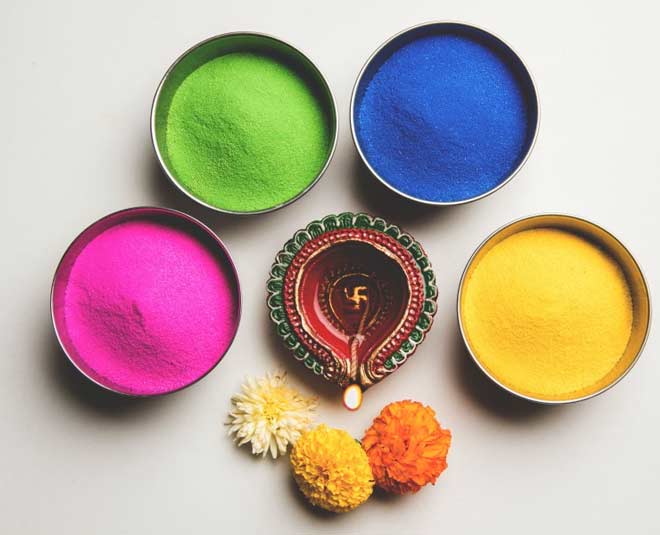 Place the large stainless steel plate on the floor. Using it as a stencil, draw a circle with a pencil.
Pour one colour of rangoli powder all along the circumference.
Take one small sharp-edged bowl and push the large circle bit by bit with it, making small arches all around.
Again place the large plate at the centre.
Now using a tea strainer, fill up the small arcs with colour. The large plate will restrict the colour from getting inside the large circle.
Use the small bowl for making further smaller circles and arcs expanding the rangoli outwards.
You cal also use your finger to make small holes inside the filled arc and use a different colour for the holes.
Draw a swastika or Om or any of your preferred symbols right at the centre of the rangoli.
Read More-From 'Phoolon Wali Holi' In Vrindavan To 'Shigmotsav Holi Celebration' In Goa, 6 Places To Celebrate Holi In A Special Way
Rangoli Using A Fork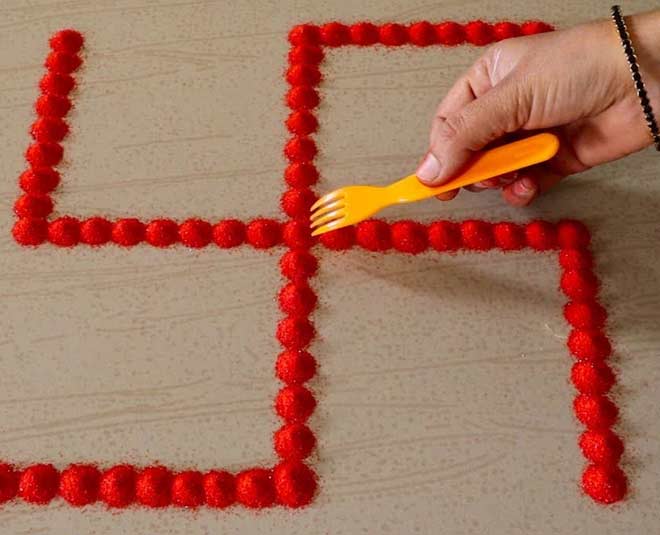 Here is how you can use a fork to your advantage!
You can start by making a layout of the desired figure you are looking for. Go on leaving dots of coloured powder as you go.
Taking a fork, slide the same on either side.
Rest we leave it on to your creativity and wish for a colourful outcome!
What All Supplies Can You Use To Make Rangoli?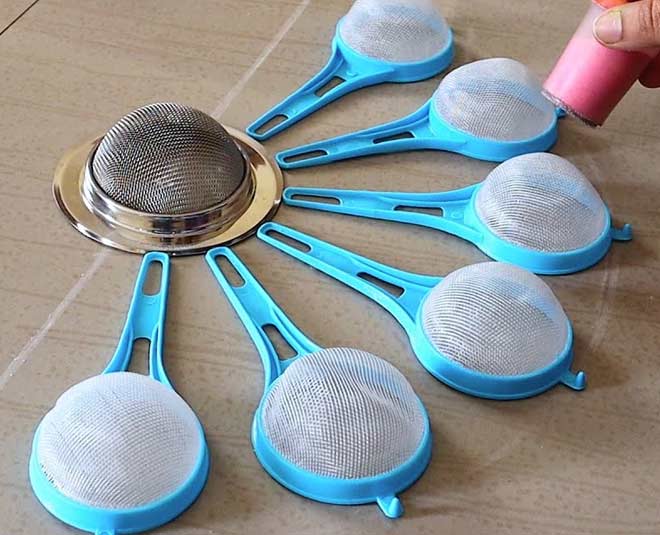 Rangoli is an activity that is something that is loved by young children as well as adults. You can find creativity in about anything. Using it to your advantage, supplies like combs, plates, strainers, tube bottles, paper cones, and so much more.
How are you making rangoli? What are your hacks for the same? Connect with us over our official Instagram page and let us know in the connect section. Stay tuned to Herzindagi for more tips and tricks!