A few days ago, Ranveer Singh held an Instagram live session with his fans from London in a car and Deepika Padukone had left a mischievous comment "Hi Daddie" on his live session which made their fans wonder if the actress is pregnant.
Replying to his wife's comment which was accompanied by a waving emoji, a baby and a heart emoji, Ranveer wrote "Hi baby!" Things got more interesting when Arjun Kapoor also joined the chat with a comment of his own: "Baba, Bhabhi is gonna give you one." Take a look at their social PDA below.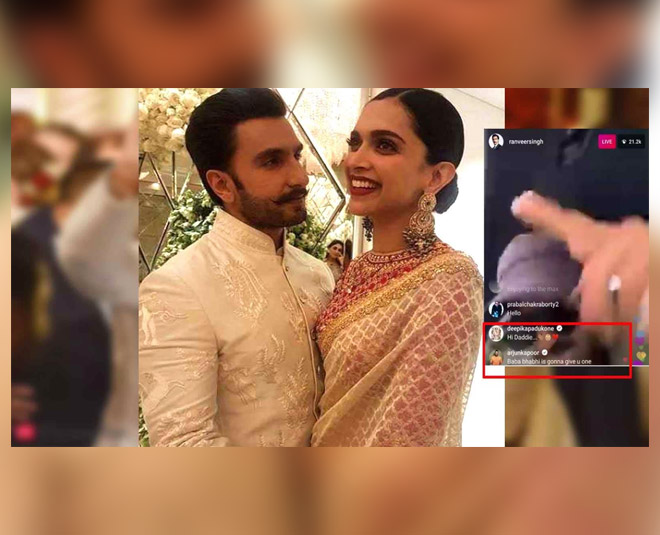 This isn't the first time that the couple had called each other with cute names. Ever since the duo got married, the duo has been painting the town red with their lovey-dovey PDAs and turning us green with envy. Here are some of our favourite moments when DeepVeer took social media PDA to a whole new level.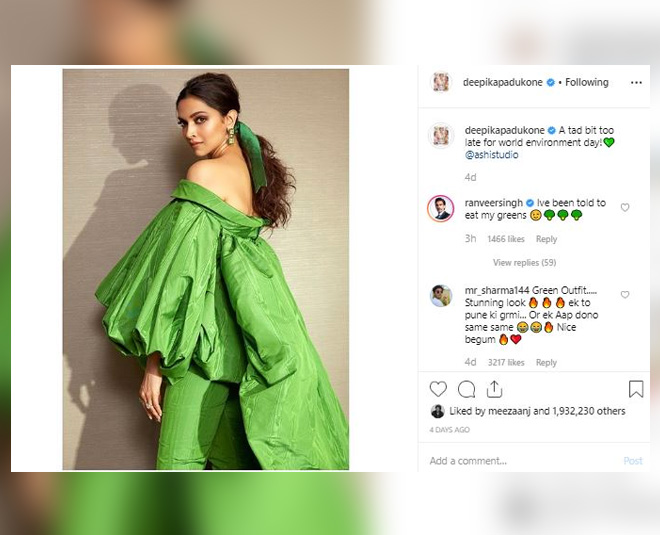 As soon as Deepika shared her picture in an all-green look from Grazia Millennial Awards, Ranveer immediately posted a naughty comment that read, " I've been told to eat my greens."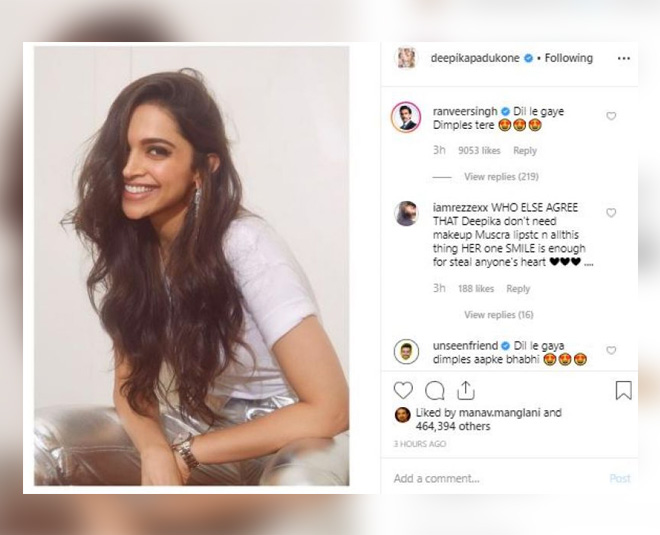 In this photo, Deepika is seen wearing silver pants with a white t-shirt with thin diamond-earrings which made her look simply mind-blowing. On this picture, Ranveer wrote, "Dil le gaye Dimples tere".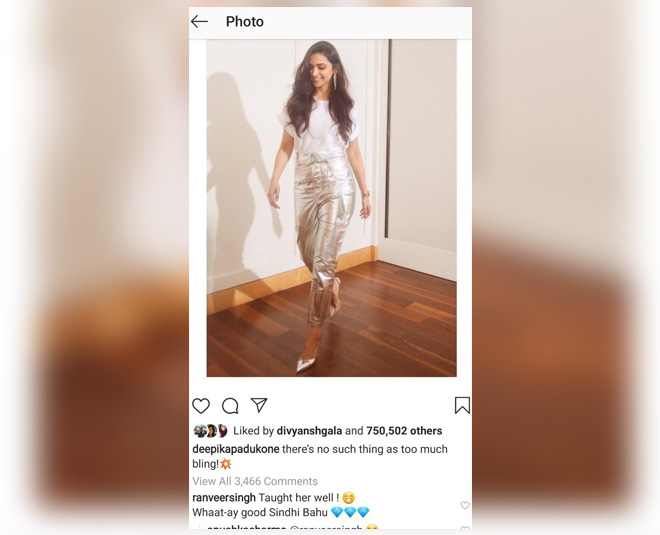 Ranveer couldn't hold himself from raving about how amazing his wife is. On this photo of the Bajirao Mastani actress, Ranveer wrote, "Taught her well! Whaat-ay good Sindhi Bahu".
Well, we hope Arjun's comment and our speculations turn true! What do you think?