Harpreet Suri is a wife, a mother, a daughter and a daughter-in-law. She manages to maintain her relationships with grace and is inspiring a lot of women and mothers to do the same. She is ruling Instagram with her mom posts guiding mothers.
She is not your typical mom blogger but a lot more than you usually witness. She will guide you how to embrace motherhood and be free of any guilt as perfection is just a myth. Above all this, she shares a great relationship with her mother-in-law.
So, on the occasion of daughter's day, she has an exclusive interaction with HerZindagi's Bhavishya Bir where she shares how her mother-in-law is more than a mother to her. Also, she shares all about her journey and success.
Let us start with talking about your journey as a mom blogger. What inspired you and how has it been so far?
This was in me so far. I always loved to click pictures and everything else. 10 years ago pregnancy photo shoots were not a trend but I got it done during my son's time. I also redid my suite in the hospital. These things were not common at the time. So, it was there in me always but I wasn't confident. I always doubted myself that who'll follow me.
All the mothers around me kept crying about parenthood and how it changed their whole life. However, I felt liberated and happy after being a mother. I felt like I have a super power. Therefore, I wanted to inspire those moms. My son is my best friend.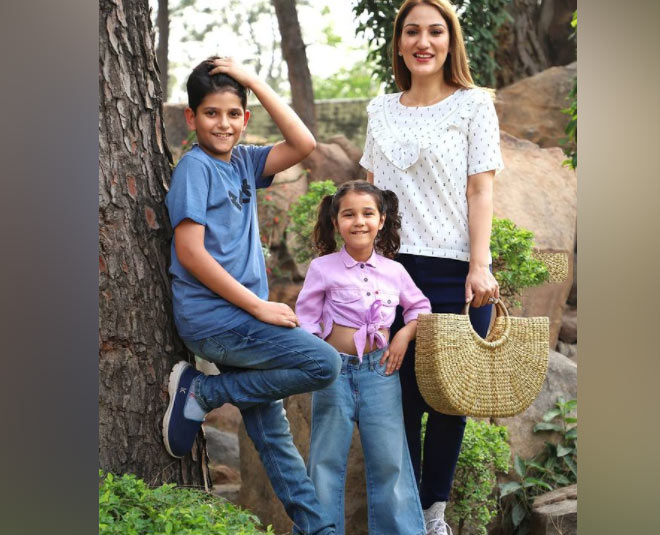 I gained confidence to start this journey when my daughter was born. When she was born, I had three photoshoots and we would wear the same clothes. In fact, I had a C-section and when we came out of the room, we were twinning. I also had a moon made to put in front of the room. And all of this went viral. This actually inspired me to do a lot.
Actually, before this I was a PR person and I loved my job. However, after my daughter was born I left it as I wanted to see her grow up. I didn't get that chance with my son, so I wanted to experience it this time.
This is how I started my journey but first, I started to save if things didn't go as planned. However, all this worked out.
Also, my page was never about motherhood. My page was for other things which were more modern. I am the first luxury lifestyle mom influencer. I talked about how to accept mom guilt and how your child should be your strength. My conversations have been a lot different.
Influencers usually talk about size 6 or size 20 but nobody talked about size 12. Real women relate to this and I wanted to work for them, for the women with love handles and sagging breasts.
Also, I talk about romance. We should not forget about our husband along with taking care of my in-laws.
Being an influencer is surely not easy. So, how do you manage to maintain a work-life balance?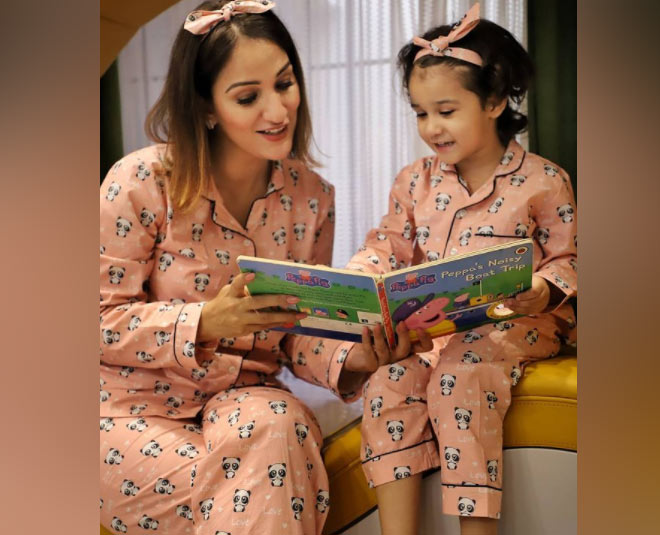 There is nothing called work-life balance. I always struggle and nobody is perfect. I am trying to make the most of whatever opportunities I have. I try to schedule my meetings so that it shouldn't coincide with the time my kids need me like during their classes.
Nobody is perfect and I would like to tell everyone that it's very beautiful to liberate yourself from the guilt because this is the reality of life. The sooner you realise that, the easier it will be. It's okay to not be perfect.
On the occasion of daughter's day, we would like to ask what kind of a relationship you and your daughter share?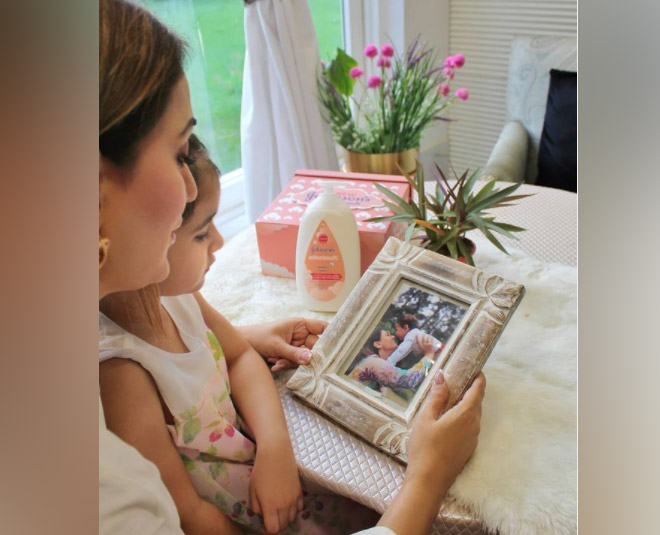 She is the most amazing thing that has happened. She really gave me the wings to start my blog. Kids' innocence makes them say anything and everything and they are never scared of anything. So, she makes me realise every single day that there is nothing to fear. She made me realise that sky's the limit.
As the times have changed, is your relationship with your daughter different from the relationship you and your mother shared when you were young?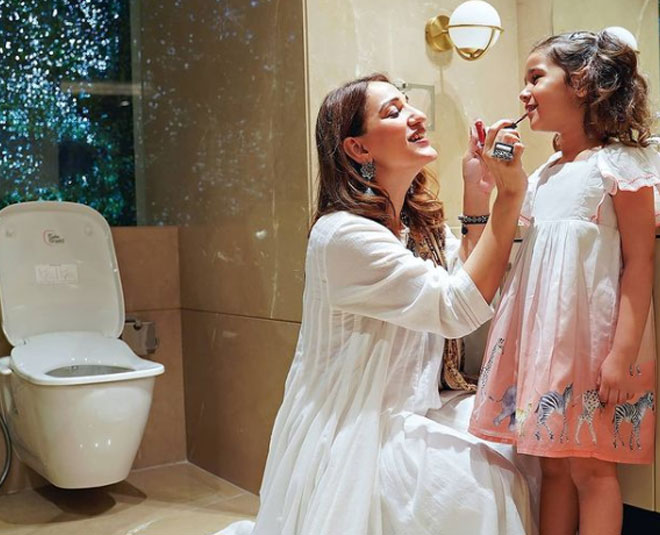 I have been bringing up my daughter exactly the way my parents brought me up. I have always been very independent and that is how I'm bringing up my kids. My kids make their own decisions and they do make their own mistakes but I am totally okay with that. I really don't know any other way of parenting.
How my parents brought me up is the way I'm bringing them up.
We have talked about your daughter and your mother but I would like to ask you about one more special relationship on daughter's day. So, what kind of bond do you have with your mother-in-law?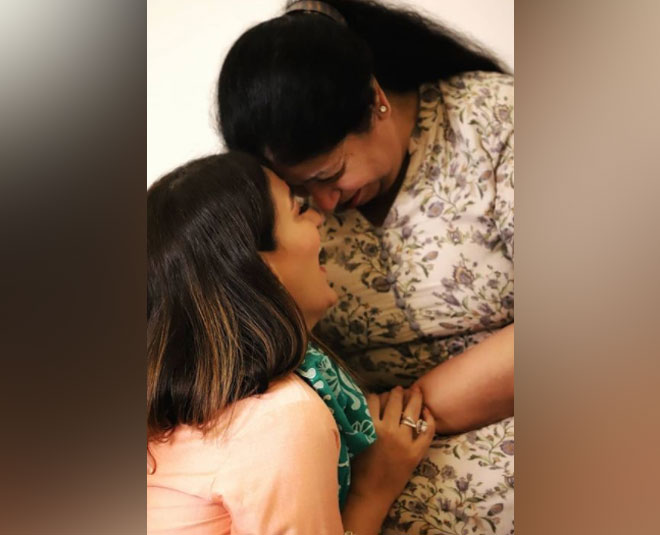 I had a love marriage and I had only one condition that I'll marry you only if your parents accept me nicely. I wanted them to feel that I'm their daughter. I have seen people who don't get along with their in-laws and it's not very comfortable for the boy which I never wanted in my marriage.
I come from a very liberated family but after marriage, I was told that I'm not allowed to work. But I was madly in love and I left everything to get married to this one guy.
You have to give-in to build a relationship with your in-laws. I did the same and after a year, my father-in-law came to me and said that you are the most brilliant girl that I know and you shouldn't be wasting your talent sitting at home so you should get back.
So, I started to work and my mother-in-law supported me thoroughly. After my son was born, everybody was against me but my mother-in-law backed me up and told me that you do whatever you want to do and I'll look after your child.
So, today whatever I am, I'm only because of her. I would have been nothing without her. She'll try and do everything to make sure that me and my kids are comfortable. She has always trusted me and never questioned my choices.
We work to give the best to our children. So, when a woman is working with such beautiful thoughts, it is really a sham to pull them down. But my mother-in-law always stood by me.
I want her to be my mother in every single birth because I have not seen someone else thinking like her. She is the one who guides me. She is like my content planner because she is my real follower.
During the pandemic, everyone was posting pictures with their mothers but I didn't want to as people had lost their mothers and I didn't want to make them feel bad. My mother-in-law told me to post my exact thoughts so that people should know there is someone who is thinking like this as well.
Don't Miss: Meet IFS Officer, Sneha Dubey Who Gave A Fiery Reply To Imran Khan At UNGA
Has your mother-in-law inspired your parenting style in any way that you are thankful for?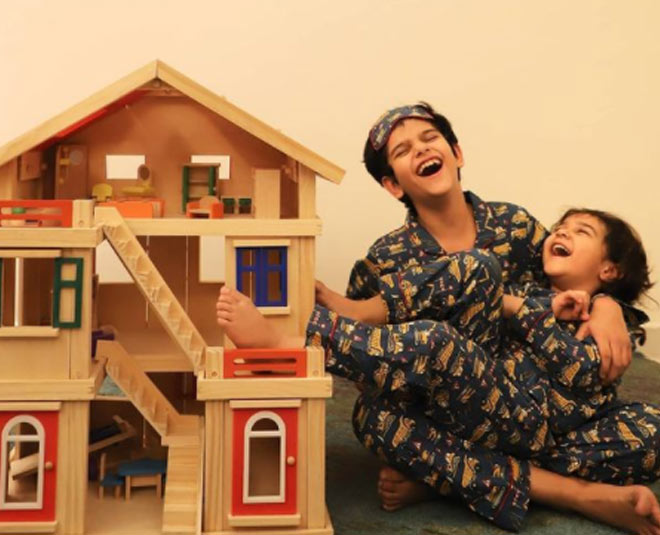 I have learned how to keep a family together from her. My husband and his sister are really close and I feel really nice seeing this. I really want my kids to turn out the same way.
She is the one who thinks like if something has happened to me, then it shouldn't happen to my daughter-in-law.
What tips would you like to give to women who find it difficult to adjust in a joint family?
View this post on Instagram
The simple answer to this is to give in. You have to keep aside your ego. If you will love them, then they will also love you back. You have to think as your own parents and be with them during their good and bad times. And then, you will see how they will love you back.
Don't Miss: Know All About Sudha Murthy In Her Own Words
On a parting note, what tip would you like to leave for all the mothers?
Mom guilt is real and we just have to accept it. i always say to make the most of what you have. Also, you should always love yourself. If you can't love yourself, then you won't be able to spread your love.
I love myself, then my husband and then my kids come for me. Yes, the husband should come before the kids. We tend to forget our husbands in order to take care of our child but we need to be with our man.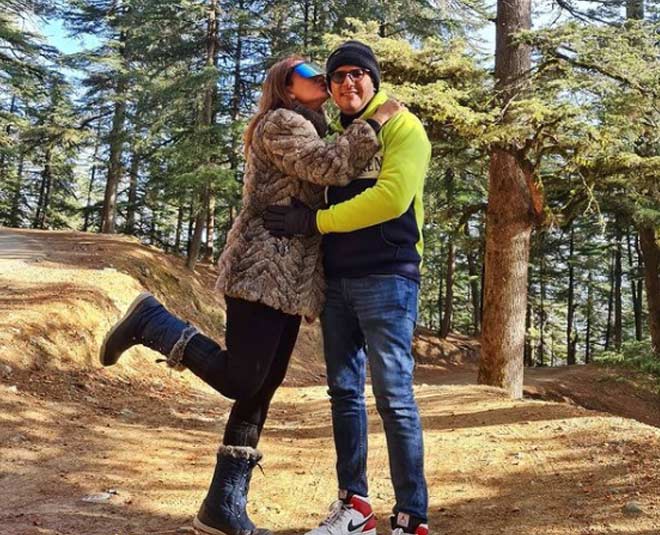 Therefore, I talk a lot about relationships on my blog as it is important to take out time for your husband.
So, the one thing I would like to say to all the mothers is to accept the mom guilt.
Stay tuned for more such exclusives from personalities from different paths of life.