Being a parent is one of the toughest jobs. You want to do what is right and best for your kid. This not only includes providing them with the best education, but also giving a healthy life. Most of us relate health with consuming wholesome foods and exercising regularly. But have you ever thought about our current lifestyle that perhaps is more harmful than the store-bought snacks that we refrain our kids from having?
Most of us are aware of the ill effects of plastic products on our bodies. Yet, we ignore those facts and live our lives around plastic. A study conducted in 2016 by the researchers of University of Georgia claimed that exposure to chemicals found in everyday products could affect the amount of fat stored in the body.
"Phthalates are chemicals found in everything from plastic products to soap to nail polish -- they give plastic its bendy stretch. But growing research shows that these chemicals could be harming people's health," said the study's lead author Lei Yin, an assistant research scientist in the UGA College of Public Health's department of environmental health science.
We can't and should not keep living the way we are today, using plastic bottles, plates, jars, toothbrushes, food wraps, etc, daily. As parents, we must shift our attention towards adopting a sustainable lifestyle, just like Mumbai-based mompreneur, Anamika Sengupta.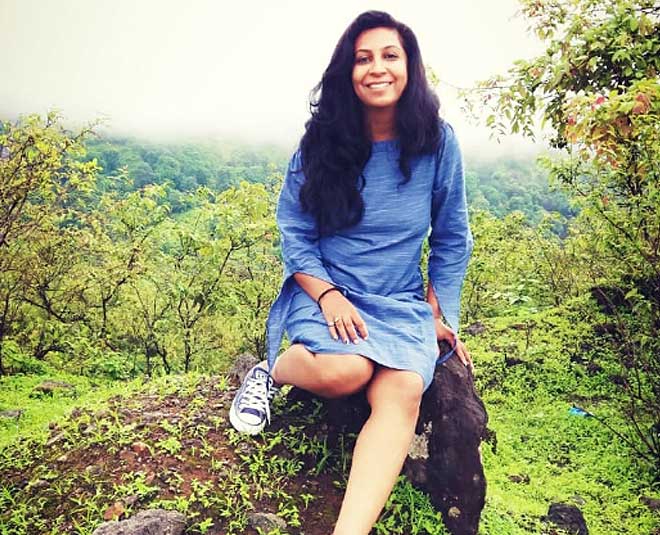 She along with her husband Biplab started a lifestyle brand, Almitra Sustainables to make environmentally responsible life choices. They began their journey two years ago to seek sustainable solutions for their child's everyday needs. The purpose was to provide him with the most natural upbringing. Just like most of us, they also worked in corporate firms. However, they opted to leave that life and start something more meaningful that can improve their and other's lives.
They began after they "could sense the absence of resources in the Indian market for such products (eco-friendly baby care products). Soon Biplab bid adieu to his corporate life and co-founded Almitra Sustainables, a homegrown brand that helps one make sustainable and environmentally responsible life choices," told Anamika to HerZindagi.
She further explained the importance of sustainability for the current generation. "It's very important to instil sensitivity at an early age, and also babies are too tuned to nature, introducing and inducing unnatural and chemical things in their life is taking them away from natural growth," she said.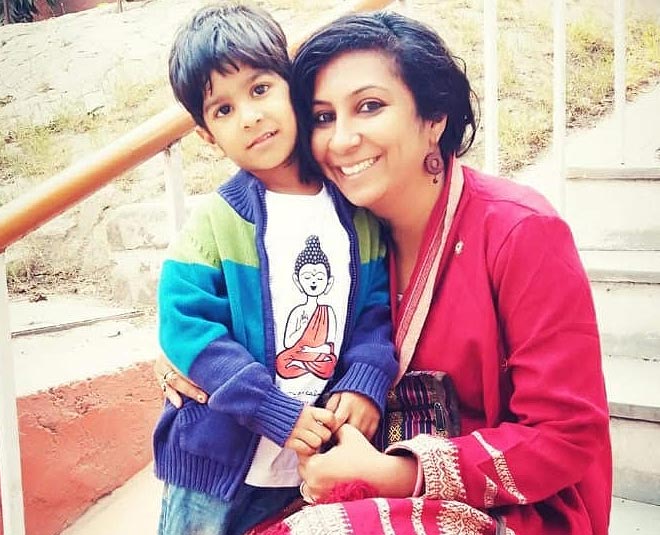 Tips For Eco-Friendly Parenting
It is always best to take parenting advice from experienced people. When it comes to eco-friendly parenting, why not ask someone who has been doing it for a long time. The entrepreneur suggested to:
Learn from the natural cues of your children and allow them to experience the teachings of nature. Have an inclusive approach towards life, it helps you not to alienate from others, despite choosing an unconventional path.
The inclusivity helps us to work collectively towards a more natural environment for our children, which also teaches them holistic and inclusive values.
Also, a gadget-free environment will give them more time to be outdoors, inclination to connect with nature and develop sensitivity towards preserving it from a young age.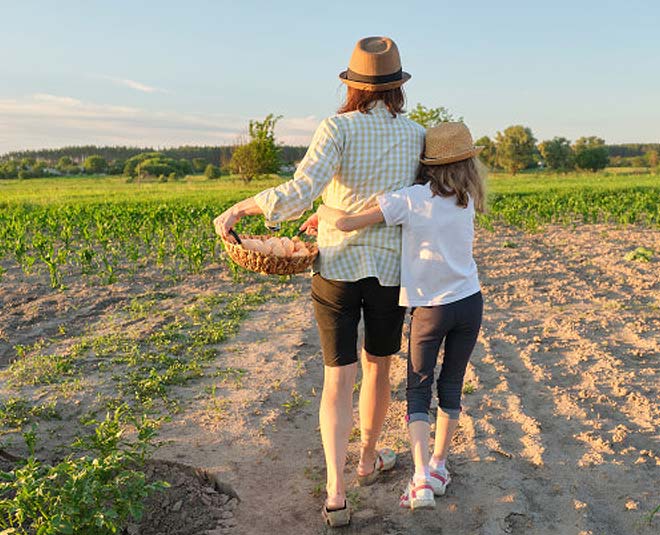 How Expensive Is Eco-Friendly Parenting?
Not the lack of information, but a misunderstanding about the cost of sustainable items (how to make eco-friendly sanitary pad) keep many parents from switching to a sustainable lifestyle. Debunking this myth, the Mumbai-based entrepreneur said, "Sustainable options are expensive is a myth and it's sad that it's making that kind of perception in people's mind."
"Sustainability is about going minimalistic and also going back to our basics, using natural resources is much cheaper than creating something unnatural. It's actually about a lifestyle change, a conscious change, it has nothing to do with affordability," added Anamika.
Don't Miss: Soha Ali Khan Addresses Body Shaming, Parenting Skills And More
Giving Children Exposure To Natural Surroundings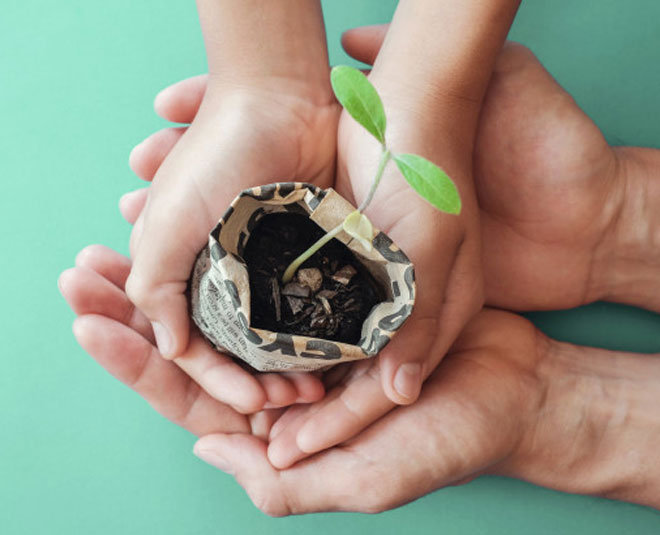 Speaking of lifestyle changes (tips to live a happy life), it is significant we first teach our children the importance of nature and living around it. To do so, "give your child maximum exposure to whatever natural surroundings we are left with. Children learn a lot from other species, plants and real-time experiences than virtual ones. This is because real-time experiences are learnt be putting all the five senses in use," concluded Anamika Sengupta.
Don't Miss: Child Care: Expert Suggests Simple Tips To Design An Emotionally Healthy Household For Your Kid
If you liked this article, do comment on our Facebook page. Stay tuned to HerZindagi to read more such stories.
Image Courtesy: Freepik
Did you like this article ?
Disclaimer
Your skin and body like you are unique. While we have taken all measures to ensure that the information provided in this article and on our social media channels is credible and expert verified, we recommend you consult a doctor or your dermatologist before trying a home remedy, quick hack or exercise regime. For any feedback or complaint, reach out to us at compliant_gro@jagrannewmedia.com