Here Is How You Can Celebrate A Lockdown Birthday In The Family!
Worried about how to throw a lockdown birthday party? Here is the solution!
Who doesn't love to celebrate a birthday! Be it the birthday of a close one or our own birthday, the excitement is unbeatable! Going out for meals, family outings, theatres and what not. However, the pandemic has taken a huge toll on our birthday plans and with us stuck at home, our birthdays have been nothing but boring! Not anymore, because we are here with a bunch of ideas on how to have a great lockdown birthday!
Plan A Movie Night!
Image Credit:sc02.alicdn
Yes, we get it. Movies are normal, something we have been going back to on almost everyday of the pandemic. However, put efforts to make the movie night like a dream night! Have it in your balcony, terrace or even the hall is fine. Decorate the space with fairy lights. Use a projector instead of a normal screen. Have supplies of popcorn, sandwiches, soda and everything that the birthday boy/girl loves to have. Place comfortable seating around the projector and sit and have fun!
Dessert Table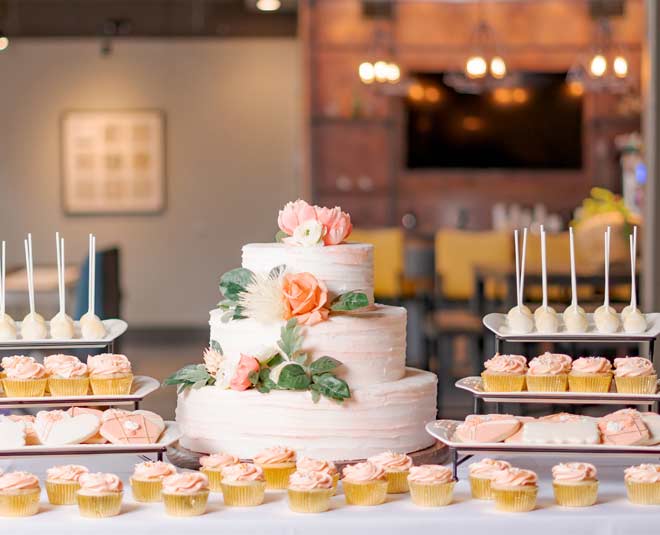 Image Credit:sweetaddictionsbakedgoods
This will look extremely beautiful and is extremely easy to make. Take a table and set it near any wall of the house. Cover it with a beautiful table cloth. Decorate the wall behind the table with balloon, birthday alphabets, place flowers on the table and place the cake, cake pops, doughnuts, waffles and basically everything that the birthday girl/boy loves. If the person is not into sweets you can have a snacks table as well. The idea is having everything that the person loves on that table make it the perfect birthday spot!
Check Out-Birthday Special: Sonam Kapoor Ahuja's Trendiest Saree Looks To Upgrade Your Closet
Spa At Home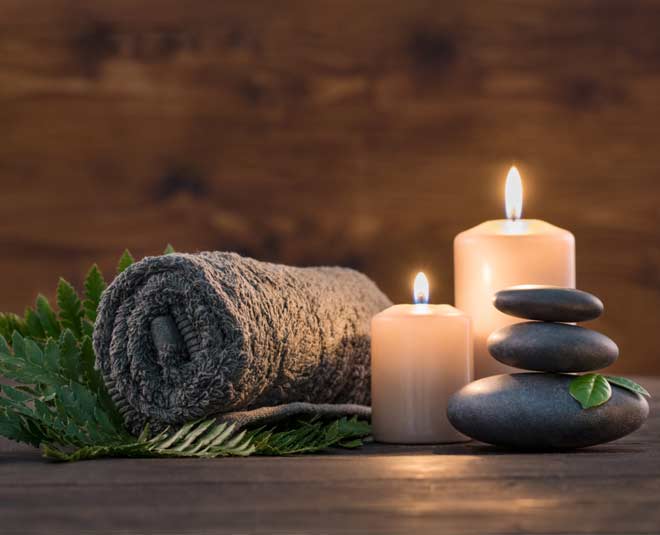 Image Credit:data.whicdn
Nothing feels better than having a relaxed day, right? Why don't you give this feeling of ultimate relaxation to the birthday person! Arrange a proper spa at home with scented candles, fresh towels, essential oil, and create the perfect environment. Give the special person a spa treatment right at home. After this, send them to take a bath with fragrant body gel, coffee scrubs and body butter and make them feel like they are far away at a spa chilling on their birthday!
The Ultimate Bake Off!
This is even more exciting than it sounds! There is hardly any scope of surprising the birthday girl/boy and let's face it, a cake is the most expected surprise. Instead on the occasion of the birthday of a family member, what can be done instead is all the members of the house can have the 'Ultimate Bake-Off Challenge' where they bake all those items that the birthday girl/boy likes and all the items will be tasted by them and then he/she will declare the winner! This way you will have several birthday treats, all homemade and the person whose birthday it is will also feel very special!
Don't Miss-Shraddha Kapoor Birthday Special: Here's All You Need To Know About Her
Video Call For The Win!
To make sure that the birthday girl/boy does not feel like they are lonely on their birthday, make sure you send the link of a virtual meet to all the near and dear ones and connect everyone when it is time to cut the cake and get the celebrations kicking!
These were a few ideas that will definitely help you celebrate a lockdown birthday in the family! Stay tuned to Her Zindagi for more such content!