Films are usually regarded as mirrors of the society we live in. But is it so?
More often than not, our Bollywood movies portray person with disability as mentally deficient or even worse, as a 'comic relief'. Most of them not only fail to capture the life of those special people in the true sense but also give the wrong message to society.
However, there have been instances in the Hindi film industry over the years which have not only dealt with the subject of disability with sensitivity and compassion but have also shown that those specially-abled people want empathy instead of antipathy.
So, today, we have listed 10 Bollywood movies that have depicted this truth so well that the perspective of the audience towards the disabled has started to change and definitely, in a positive manner. Have a look!
1Margarita With A Straw (2014)
Image Courtesy: ED Times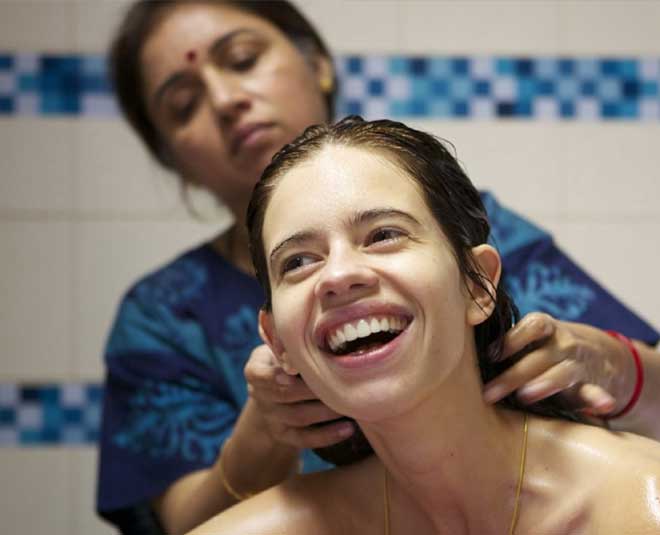 'Margarita With A Straw', directed by Shonali Bose, is a story about a rebellious teenager Laila (played by Kalki Koechlin) who is suffering from Cerebral Palsy.
Despite her problem, she relocates from Delhi to the United States for her undergraduate education.
The movie basically shows the journey of Laila discovering herself. It also explores various issues related to the life of disabled people, especially when it comes to their sexual urges and desires. It further shows Laila's complex relationship with a blind girl, played by Sayani Gupta.
The treatment of the film is excellent as the filmmaker's deep understanding of Laila's condition is shown through the work.
2Barfi! (2012)
Image Courtesy: Netflix
Anurag Basu's 'Barfi!' is a romantic comedy whose plot is set in the 1970s. The movie stars Ranbir Kapoor, Priyanka Chopra, and Ileana D'Cruz in the lead roles.
This movie will leave you speechless! It not only deals with an important issue but is highly entertaining and does not compromise on the sensitivity towards the subject.
Barfi is an unconventional love story of an autistic girl and a deaf-mute boy. It shows that love has no language and it conquers all disabilities.
3Guzaarish (2010)
Image Courtesy: Blank Page Beatdown
Directed by Sanjay Leela Bhansali, the film 'Guzaarish' certainly changed the notion of paralysis in the minds of people.
The film featured Hrithik Roshan and Aishwarya Rai in lead roles. The story is about a quadriplegic (paralyzed in both arms and legs) who is a magician-turned-Radio Jockey, who submits a petition in the court seeking permission to end his life.
When the law fails to help Hrithik's character Ethan, he decides to garner public support through a radio show. His positive approach towards life make him a humorous Radio Jockey, which touched our hearts.
4My Name Is Khan (2010)
Image Courtesy: SBS TV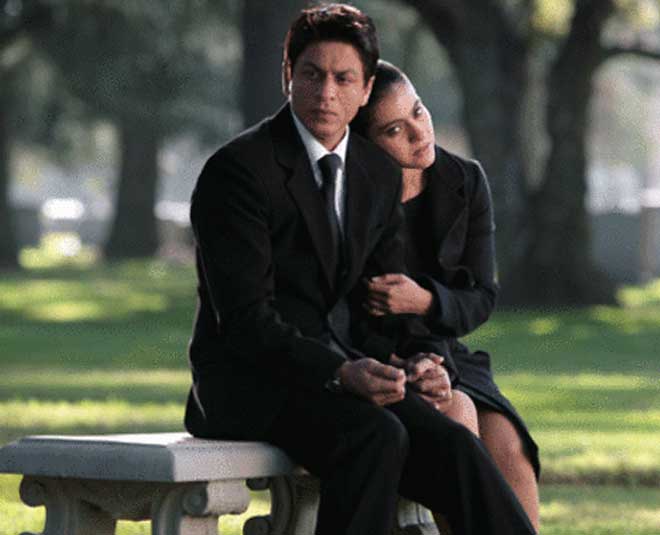 B-Town's most loved Jodi Shah Rukh Khan and Kajol starrer 'My Name is Khan' was quite different from the love stories they are known for.
In the movie, Shah Rukh Khan plays the role of Rizwan Khan who is suffering from Asperger's syndrome. It is a developmental disorder that causes the inability to communicate properly.
Despite his condition, he sets out on a journey to meet US President Barack Obama to prove that his religion is not associated with terrorism by saying "My Name is Khan and I'm not a terrorist".
5Paa (2009)
Image Courtesy: Vikatan
This movie was one of its kind! R Balki's film 'Paa' featured Amitabh Bachchan, Abhishek Bachchan, and Vidya Balan in the lead roles.
The story is about a boy named Auro (played by Amitabh Bachchan) who is suffering from a rare genetic condition called 'progeria.' To those who don't know, it is basically a quick acceleration of ageing process in children.
It is a heart-touching story as it also explores the father-son relationship and the story of a brave single mother of a disabled child.
6Taare Zameen Par (2007)
Image Courtesy: REQnews.com
This Bollywood film was an eye-opener for those who were not aware of the condition of dyslexia.
Directed and Produced by Aamir Khan, 'Taare Zameen Par' featured Darsheel Safary in the main role as he played the character of an eight-year-old boy Ishaan Awasthi in the film who suffers from dyslexia, which is a learning difficulty, but he is unfortunately considered to be just lazy by everyone.
Life becomes very difficult for him when he joins a boarding school until he meets his new art teacher (played by Aamir Khan). His teacher helps him and begins to understand the real reason behind his problem.
The film further explores the creative bent of Ishaan's mind and illustrates his special talent as an artist before the world. And slowly and steadily, he overcomes the disability to an extent.
7Iqbal (2005)
Image Courtesy: TV9 Bharatvarsh
Nagesh Kukoonoor's Iqbal is a well-deserved 2005 National Award winning film starring Shreyas Talpade, Naseeruddin Shah, and Shweta Prasad in the lead roles.
In this movie, Talpade plays the role of a hearing and speech impaired boy named Iqbal. The character has a passion for the game of cricket and despite his disability, he makes it to the Indian Cricket team.
Along his journey to become a cricketer, he meets a retired alcoholic player (played by Naseeruddin Shah) who helps him achieve his goal. This film shows that if you have the talent and hope then, you will cross all the obstacles and no one will be able to stop you from fulfilling your dream!
8Black (2005)
Image Courtesy: flickspice.com
Another film in this list from the master hands of Sanjay Leela Bhansali, 'Black' is actually inspired by the life and struggles of American author Hellen Keller. Who knew?
The story revolves around a blind and deaf girl Michelle (played by Rani Mukerji) and her relationship with her stubborn teacher Debraj (played by Amitabh Bachchan) who at the later stage of the story develops Alzheimer's disease.
The teacher brings a ray of hope into Michelle's world of black and helps her triumph over her problems. The story further explores the potential of the disabled student graduating from college because of her hard work, which is uplifting in every sense.
9Sparsh (1980)
Image Courtesy: notjustfilms.wordpress.com
Featuring Naseeruddin Shah and Shabana Azmi in lead roles, 'Sparsh' is a 1980 Bollywood film directed by Sai Paranjpye. This film works around the idea that disabled people too deserve true love instead of sympathy.
It is based on a story of a visually impaired principal Anirudh (played by Shah) who runs a school for similar people and Shabana Azmi plays the role of a school teacher without any disability. The two characters fall in love with each other, but the insecurities of a blind person take over.
However, later Anirudh acknowledges her true love for him, which is more meaningful than any kind of sensation or the feeling of touch (Sparsh).
10Koshish (1972)
Image Courtesy: storify.com
Who said that Bollywood has started opting for these kinds of subjects in the 2000s? 'Koshish', released in 1980, is a highly inspiring story of a deaf and mute couple.
Starring Sanjeev Kumar and Jaya Bhaduri in the lead roles, this movie directed by Gulzar is considered as a landmark portrayal of the differently-abled.
The movie effectively portrays the struggles a person with a disability has to face while living amidst a desensitized society.
The main characters meet, fall in love, get married, have a son who they raise to be well-educated. But they have to struggle every minute of their lives for even their basic needs, but they know how to fight and they never give up!