The year 2020 brought pandemic like coronavirus along with it. If this was not enough, there were so many dramas and controversies that made us all more stressed. While we don't know about the disputes and squabbles, the year is about to end. Since we are all hopeful to receive happy news coming year, let's take a look at what all made 2020 one of the most controversial years of all time!
Siddhant Chaturvedi's Befitting Reply To Ananya Panday's Nepotism Rant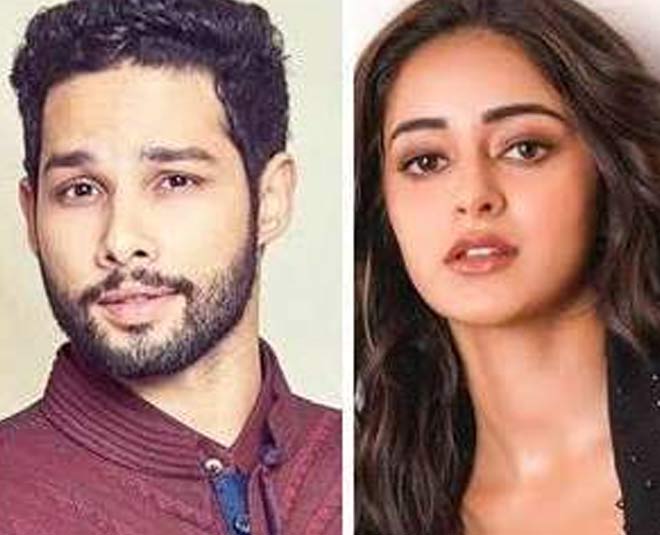 Gully Boy-famed Siddhant Chaturvedi won hearts of netizens when he gave a befitting reply to Ananya Panday during a roundtable discussion hosted by film critic Rajeev Masand.
While she said, "I have always wanted to be an actor. Just because my dad has been an actor, I will never say no to an opportunity to act. My dad has never been in a Dharma film, he never went on Koffee With Karan. So it's not as easy as people say. Everyone has their own journey and their own struggle," Siddhant garnered praises with his remarks, "The difference is jahaan humare sapne poore hote hain, wahi inka struggle shuru hota hai (their struggle begins where our dreams are fulfilled)."
Kerela Woman Claimed Singer Anuradha Paudwal To Be Her Biological Mother
The beginning of the year turned out to be difficult for noted singer Anuradha Paudwal, when out of nowhere a Kerala-based woman, Karma Modex, claimed that she is her biological daughter. Not only this, she even demanded ₹50 crores as compensation, as the singer denied her livelihood which was hers by birth.
Deepika Padukone JNU Visit
Where the year 2019 was a big success for Deepika, the actress faced a rather tough time in 2020. It all began when she reached JNU to express solidarity with students who were beaten up in the violence. While she chose to stay silent on her JNU visit, her action led to several trolls. Netizens even slammed her and called her visit a PR stunt for her then-upcoming film, Chhapaak.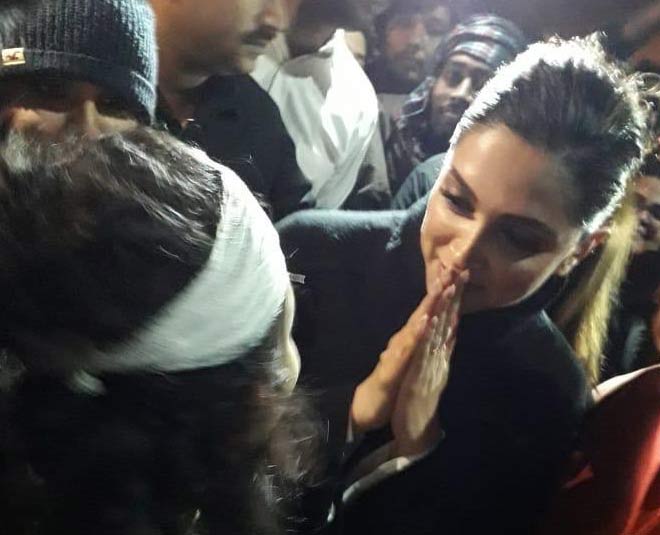 Priyanka Chopra Trolled For Donning Grammys' Navel-Baring Gown
Global star Priyanka Chopra's red carpet dresses garner controversies most of the times. In 2020. It was her gorgeous navel-baring outfit that sparked controversy. While she was looking breath-taking, and confident in her outfit, netizens body shamed for her tummy rolls. While one commented, "It is qn abnoxious dress. It does not show confidence it just shows bad taste and a desparate attempt to stand out and get attention," another said, "Dress is still shitty.... It doesnt suit her...!!!"
Raveena Tandon, Farah Khan, Bharti Singh Booked For Hurting The Religious Sentiments Of People
An FIR was filed against Raveena Tandon, Farah Khan, and Bharti Singh by the Punjab Police for allegedly hurting the religious sentiments of a community in a comedy show after video footage of show was aired. They were accused of making fun of the word 'Hallelujah'.
Sana Khan Break Up With Ex-Boyfriend Melvin Louis
Sana Khan recently tied the knot with Anas Sayed. However, at the beginning of the year, she suffered a dramatic breakup with her ex-boyfriend Melvin Louis. So much so that they both took public platforms to share their sides. They parted ways because Sana accused Melvin of humiliating her in front of all his friends and lying about giving up alcohol.
Neha Dhupia Was Trolled For Defending A Girl For Cheating On Roadies Revolution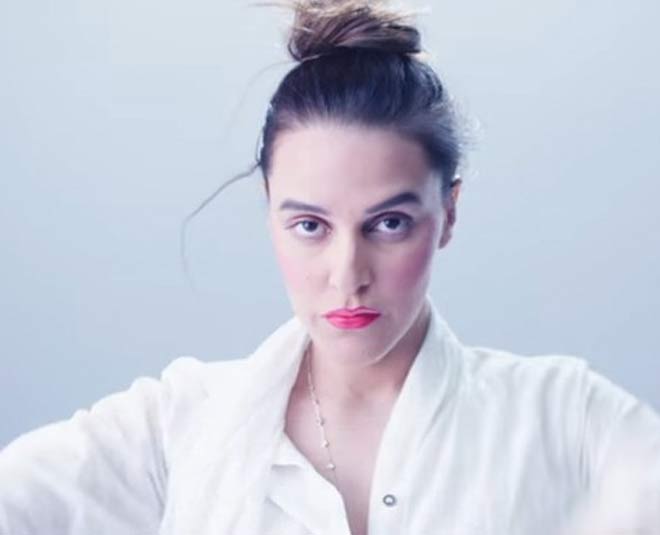 Neha Dhupia, who was a gang leader on the reality show Roadies Revolution faced massive trolling after a contestant revealed that he had slapped a girl after he found out she was cheating on him with five other boys.
"It is her choice. May be the problem is with you. If she is cheating, maybe it is because she is feeling threatened by you. Nobody gives you a f****** right to slap a girl," said Neha and faced the wrath of trolls on social media.
Kanika Kapoor Tantrum In Hospital During Her COVID-19 Treatment
While many, including Bachchans, were tested positive for COVID-19, none sparked controversy like Kanika Kapoor. She was admitted to a hospital in Lucknow, where the singer threw tantrums. So much so that the Director of the hospital was forced to issue a statement saying, "Utmost care is being taken but she must first start behaving as a patient and not a star."
Sushant Singh Rajput's Death Mystery
Sushant Singh Rajput's death is not only one of the biggest controversies of 2020, but perhaps the most talked-about matter of the decade. The actor was found dead on 14 June 2020 at his home in Bandra, Mumbai. While the whole nation was grieving, his untimely death led to a series of controversies, such as:
As per the official postmortem reports, he died of asphyxia due to hanging. His fans thought it was a suicide brought due to mental torment. However, many on social media started playing detective and concluded that this all happened due to nepotism, which takes a toll on the mental health of outsiders such as Sushant.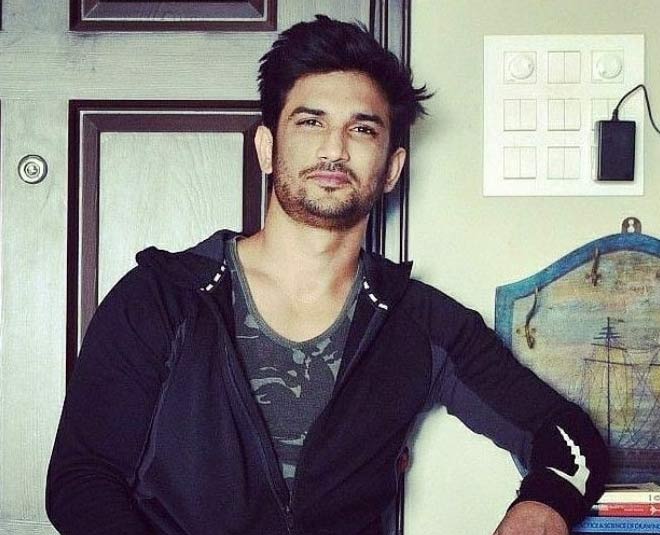 Thereafter, the spotlight shifted to Rhea Chakraborty and her family, whom actor's family accused of siphoning off a huge amount of money from his account.
The case again took a dramatic turn, when the matter was handed over to the Central Bureau of Investigation.
Sonakshi Sinha Quitted Twitter
Many start kids faced a hard time during the whole nepotism debate that sparked after SSR's death. While some choose to turn off their comment section on social media, others deleted their accounts, such as Sonakshi Sinha. She left saying, "Aag lage basti mein, main apni masti mein."
War Of Words Between Divya Khosla Kumar & Sonu Nigam
Amid lockdown, everyone seemed to be locking horns with each other. Including ace singer Sonu Nigam and director-actor Divya Khosla Kumar. It all started with Sonu Nigam accusing Bhushan Kumar and T-Series of somehow attempting to sabotage his career. This didn't go down well with Bhushan Kumar's wife Divya and she reverted to the allegations with a video, addressing all the matters.
Actor Alia Bhatt's Sister Shaheen Bhatt On Receiving Hate Messages
View this post on Instagram
Social media trolling is not new to celebrities. While for the longest of time most of them kept quiet, it was during this lockdown that some like Alia Bhatt's sister Shaheen Bhatt decided to fight back. She took to her social media handle to tell that she is all set to expose and report any person who sends her inappropriate messages on social media. "I will use all legal recourse available to me to take action," she wrote.
Priyanka Chopra, Deepika Padukone Fake Followers Scam
Amid all the drama related to Sushant Singh Rajput's case, celebrities like Priyanka Chopra, Deepika Padukone and eight others were to be interrogated by the Mumbai Police for having fake followers on their social media profiles.
As per media reports, Mumbai Joint Commissioner of Police Vinay Kumar Chaubey said in a statement, "We have investigated and found as many as 54 firms involved in this racket. SIT comprising Crime Branch along with Cyber Cell has been formed which will help in investigating this case."
Rhea Chakraborty Video Footage Appealing For Justice
Rhea Chakraborty breaks down in new video released by her team: Even though horrible things have been said about me in electronic media, I believe truth shall prevail.#SushantSinghRajputpic.twitter.com/zWtXakQuFm

— Ananya Bhattacharya (@ananya116) July 31, 2020
This was the second video that the actress released post Sushant Singh Rajput's death. However, this sparked much more controversy than the first one. Even the actress was brutally trolled after releasing this clip on social media.
In the video, was be heard saying, "I have immense faith in God and the judiciary. I believe that I will get justice even though a lot of horrible things are being said about me in the electronic media. I refrain from commenting on the advice of my lawyers. Satyamev Jayate. The Truth Shall Prevail."
Sadak 2 Became Biggest Flop Of The Year
Alia Bhatt has proved her acting prowess with several films, but her last film Sadak 2 became the biggest flop of the year for all the different reasons. Also featuring Sanjay Dutt, Pooja Bhatt, and Aditya Roy Kapur, the average rating received by the flick is 1 to 1.5 stars from the film critics.
Rhea Chakraborty Arrest By NCB
While the actress was not arrested for directly being involved in Sushant's murder, Rhea was booked for her involvement in buying-selling drugs, as per the NCB report. Not only her, but even her younger brother Showik Chakraborty was also arrested in this case.
Kangana Ranaut Office Demolition
While Kangana kept winning hearts by constantly showing support towards SSR's family and fans, she faced a rough time herself when BMC was all set to completely demolish her bungalow in Pali Hill area in Mumbai. After a couple of hearings, only her office in the bungalow was demolished. She thinks this happened due to her comments against the Maharashtra government and the ruling Shiv Sena related to SSR's case.
Jaya Bachchan Defending Entertainment Industry
The veteran actress and Samajwadi Party leader garnered heat to netizens when she showed her support towards the entertainment industry in the Rajya Sabha.
She was quoted saying, "Just because of a few people, you cannot tarnish the whole industry… I was really embarrassed and ashamed that yesterday one of our members in the Lok Sabha, who is from the industry, spoke against the film industry. Jis thaali mein khaate hain usi mein chhed karte hain (they are biting the hand that feeds them)."
NCB Grilled Bollywood Divas Deepika, Sara, And Shraddha
After Rhea Chakraborty, a couple of more Bollywood actresses were grilled by NCB, such as Deepika Padukone, Sara Ali Khan, and Shraddha Kapoor. They were questioned as part of the larger case involving the use of narcotics by people in the entertainment industry.
Don't Miss: Tarot 2021 Overview: Will The Year Bring Positive Changes For Your Sunsign?
Comedian Bharti Singh Arrest By NCB
Even small screen stars such as comedian Bharti Singh was not spared by NCB and she and husband Harsh Limbachiyaa was recently arrested after the authorities seized 86.5 grams of ganja from the home and office in Andheri West, as per media reports.
Kangana Ranaut & Diljit Dosanjh's Twitter War
Kangana Ranaut, who is known to give befitting replies received a series of hit backs from Diljit Dosanjh after she was found commenting on an elderly Sikh woman who had joined the farmers' protests.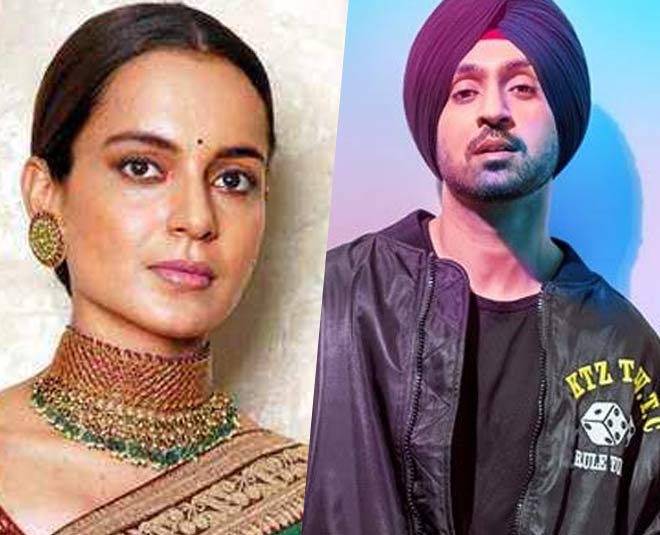 It all started with Kangana calling Diljit filmmaker Karan Johar's pet. "Ooo Karan johar ke paltu, jo dadi Saheen Baag mein apni citizenship keliye protest kar rahi thi wohi Bilkis Bano dadi ji Farmers ke MSP ke liye bhi protest karti hue dikhi. Mahinder Kaur ji ko toh main janti bhi nahin. Kya drama chalaya hai tum logon ne? (Karan Johar's pet, the grandma who was protesting in Shaheen Bagh for her citizenship, the same grandma was seen protesting with the farmers. I don't even know who is Mahinder Kaur. What is this new drama?) Stop this right now," she tweeted.
Don't Miss: These 8 Beauty Trends Ruled 2020, Can You Guess?
If you liked this article, do comment on our Facebook page. Stay tuned to HerZindagi to read more such stories.