On the occasion of International Women's Day on March 8 and Holi, BharatMatrimony, a matrimonial website, took to its social media handle to share an advertisement with a social message.
However, neither the ad nor the message settled well with the netizens. They started calling for its boycott. Many even came forward to say that it hurt the religious sentiments of Hindus, and the website must apologise for the advertisement.
BharatMatrimony Ad
View this post on Instagram
It featured a woman with Holi colours smeared all over her face. She looked happy in the front. However, as she started removing the colour, one could see her bruised face.
The message behind the ad was to create a safe space for women during the festival. It pointed to the fact that perpetrators use the festival as a means to grope and harass women.
The caption read, "It's important to acknowledge the challenges that women face in public spaces and create a society that truly respects their well-being - today and forever."
What was so wrong in the ad that netizens are asking the brand to apologise? Here are five reasons why we think it deserves all the attention in the world.
Addresses Grieve Issue
Japanese tourist victim of Molestation Fest called Holi https://t.co/2Am93SMzEx

— Sam (@SamKhan999) March 9, 2023
The advertisement addresses the grievous issue of harassment in the disguise of the colours of Holi. The ad did not aim to put the Hindu festival in a bad light but was merely pointing out that a few people use it as an excuse to harass women.
Recently, a video has been making rounds on social media in which four young men can be seen harassing a Japanese tourist while chanting 'Holi hai! Holi Hai!' They groped her, slapped her back and touched her inappropriately several times.
Promotes Consent
In a bid to create a safe space, the BharatMatrimony ad promotes consent. While most people think that it is okay to smear colours on someone's face and body without their consent, it is absolutely crossing the boundary of private space.
Some people might be allergic to colours, while others might not be celebrating the festival at all, just because you are celebrating the festival does not justify your crossing of boundaries that other people have set around themselves.
Cases Of Harassment Rise Around Holi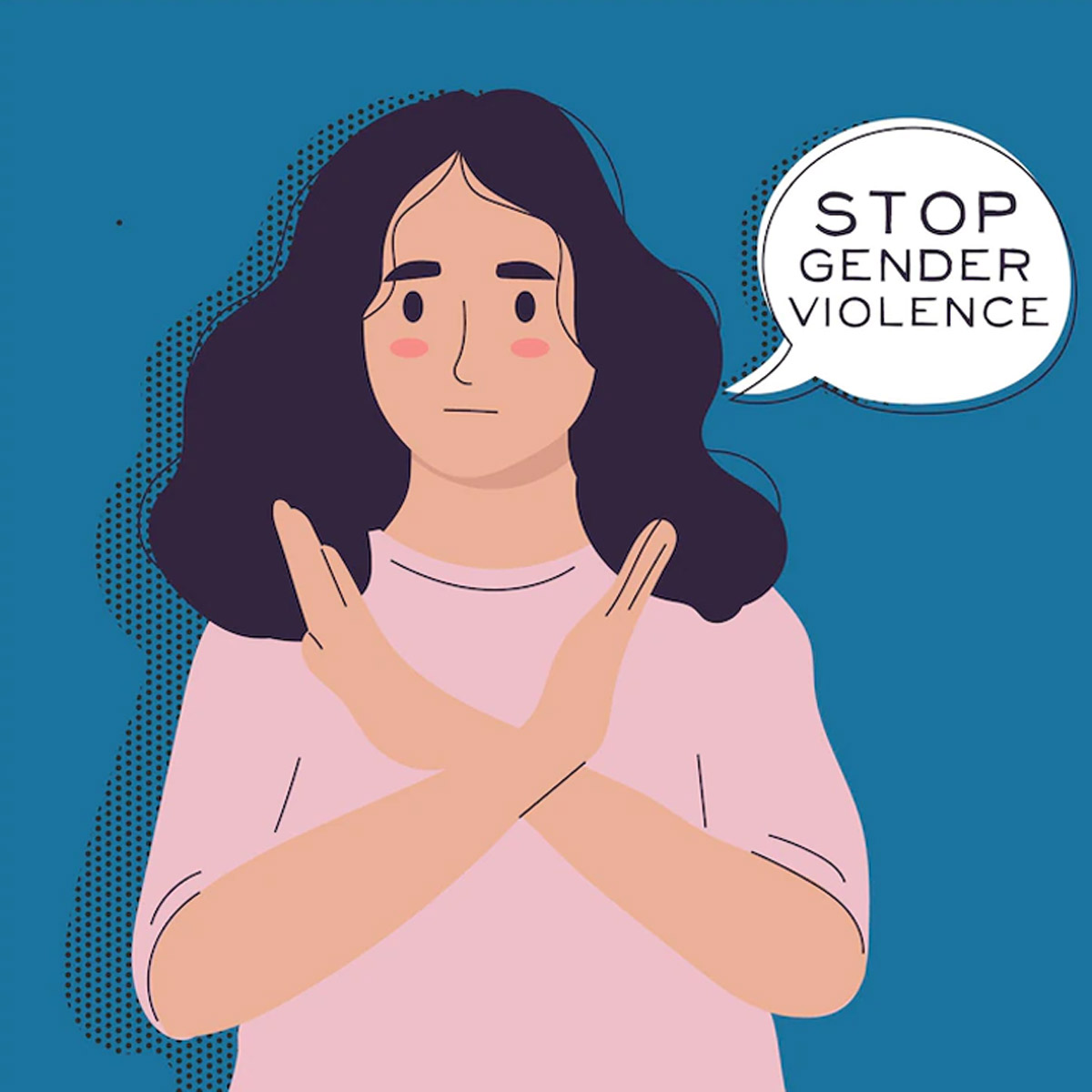 Perpetrators find it easy to molest a woman and even kids in the disguise of colours. Alone in 2023, many cases of violence, harassment and molestation were reported on social media.
Hiding behind the blue and black colours, criminals get away with everything. This inappropriate behaviour needs to stop right away. It is not BharatMatrimony that put the festival in a bad light but these offenders who think that they can get away with anything.
Don't Miss: 'A Woman Or Girl Is Murdered Every 11 Minutes,' Says UN Chief
Creating Safe Spaces Is The Need Of The Hour
As the ad concluded, we need to create safe spaces where women, kids, animals and everyone else feel respected and secure. While celebrating the festival, we must not forget the people and animals around us.
We must not forget that in its true essence, Holi is the victory of good over evil and not vice versa.
Don't Miss: HaqSe: Know Your Rights Against Domestic Violence
Survivors Are Traumatised
For those who were outraged with the #BharatMatrimony ad for holi.. This video is for them. A female traveller warning other female travellers to avoid stepping out during Holi. Maybe it's time to rethink the way this festival is celebrated? pic.twitter.com/fU8axRFE05

— Ram Subramanian (@iramsubramanian) March 10, 2023
Molestation leaves survivors traumatised. Many women who have witnessed harassment during Holi or any other festival have given up celebrating it altogether. Another video of a foreign traveller is making rounds on social media, where she is spotted warning other female travellers about stepping out during Holi celebrations.
Nobody is asking you to give up your festival, but we sincerely request you abstain from harming and harassing people and animals around you. Celebrations of festivals are supposed to bring joy to all and not leave people traumatised.
Did you like this article ?