Tahira, Sonali, Manisha Go Beautifully Bald: Is It Time To Rethink Our Fashion Norms?
Kaale, lambe, ghane baal is still the idea of beauty for women across the globe and in India, even more so. But these celebs show us how to be bald confidently.
Kaale, lambe, ghane baal is still the idea of beauty for women across the globe and in India, even more so. Mothers tell you to grow your hair long, boyfriend and husbands tell you that you look good with long hair so don't cut it and 'pados wali aunty' will chastise you with the itne-achhe-baal-they-kyun-katwaaye dialogue every time you get your hair cut. Recently Tahira Kashyap, who is undergoing treatment for cancer, shared her totally bald look and internet was once again in frenzy over it. She posted the picture with a beautiful caption on self love and her fans were all encouraging about it. Here's the post:
Sonali Bendre
Sonali Bendre was another celebrity who shared her all bald look which she got while undergoing therapy for an aggressive form of cancer. In a society that places a lot of emphasis on the beauty of a woman which is always tied to her hair, these celebs show how liberating and empowering it can be to break the norms and never shying away from being who you are.
Lisa Ray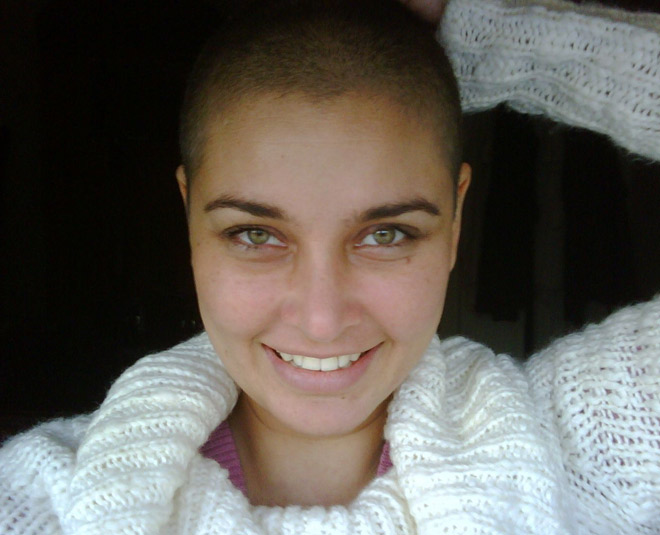 Image Courtesy: www.pinterest.com
She was seen with cropped hair for her role as a widow in the acclaimed movie Water (2005) but she actually went bald during her cancer treatment way back in 2010. She has re-grown her hair since then and must say, she looks equally mesmerising – hair or no hair.
Manisha Koirala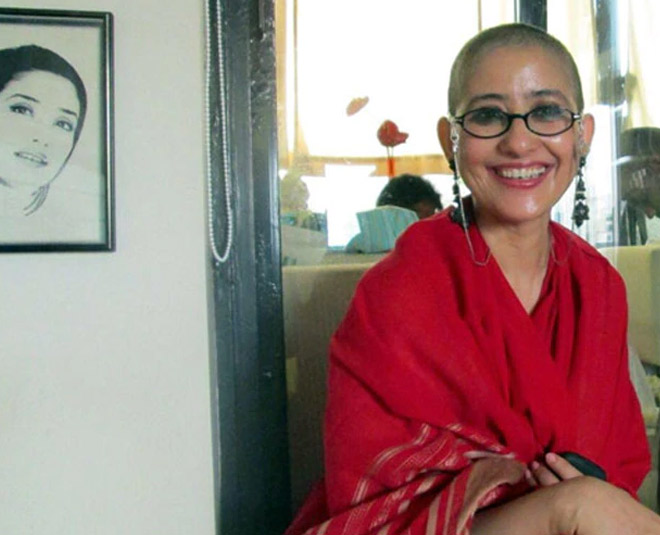 Manisha Koirala's wave locks have always looked beautiful but when she decided to go bald during her cancer therapy, she did not shy away from posting candid pictures of herself without tyring to cover her head with a hat or dupatta.
Read More: Suffering From Hair Fall? Try These 5 Easy Home Remedies
Diandra Soares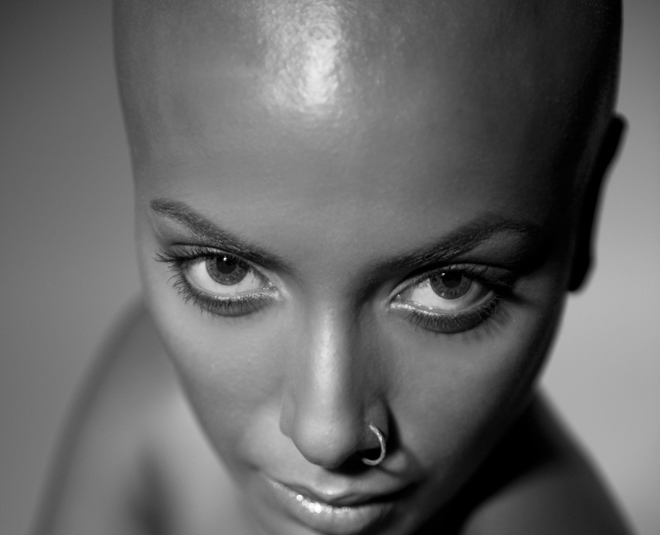 Image Courtesy: www.pinterest.com
Many people remember model Diandra Soares getting her hair shaved off in the reality show Bigg Boss. But no many know that she does this routinely. She got the bald look first after turning 20, then 30 and then 34 due to spiritual reasons.
Shabana Azmi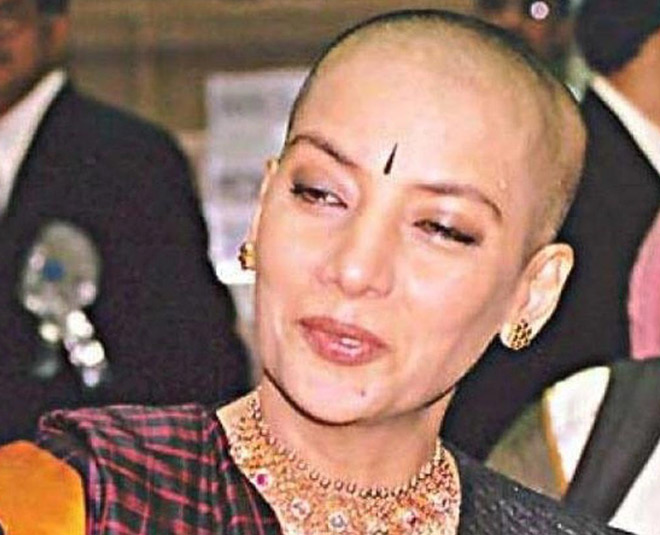 The veteran actor had to shave off her head for the movie Water but Shabana opted out later over various controversies. She later revealed that she was bald at her son Farhan Akhtar's wedding but still chose to wear sindoor and dress up all traditionally with chunky earrings.
Other female actors who dared to look bald for their roles include Priyanka Chopra for Mary Kom, Anushka Sharma in Ae Dil Hai Mushkil, Shilpa Shetty for The Desire, Antara Mali for And Once Again. For them, it was all about using prosthetics but the chance they took to alter their looks for the roles is commendable.
Image Courtesy: www.dailymotion.com
Now is the time to challenge the usual notions of beauty so ladies, try out whatever while making sure that it suits you. To know how, stay tuned to HerZindagi as we bring forth the latest fashion tips, hairstyling tips from celeb stylists like Aashmeen Munjal, haircare tips from experts like Jawed Habib and more.
Recommended Video