5 Modern Ways To Bring Aromatherapy To Your Home
From oil burners to scented candles, here are some of the ways to introduce aromatherapy in your home.
These aromatherapy products for your home don't simply smell great; they also have the capacity to improve focus, mood, and sleep. Pleasant scents may be soothing and assist the brain relax as well as aid a happy atmosphere. Aromatherapy is the use of aromatic oils or plant essences to promote good health.
Oil Burners
Oil burners are a great way to make your home exude pleasant fragrance. You can either go for a regular ceramic oil burner or even an electric one. There's a little candle that comes with the oil burner set. All you have to do is light the candle inside the ceramic container so that it heats up the oil at the top of the container so as to exude the fragrance. From lemon grass oil to lavender oil, there is certainly no dearth of fragrances to choose from.
The scent is so soothing that once you are used to the pleasant fragrance of the oil, you won't be able to spend a day lighting the oil burner. These oil burners help to liven up the living space and make it feel more warm and cosy. You can opt for refreshing fragrances as well as more soothing ones depending upon your choice.
Reed Diffuser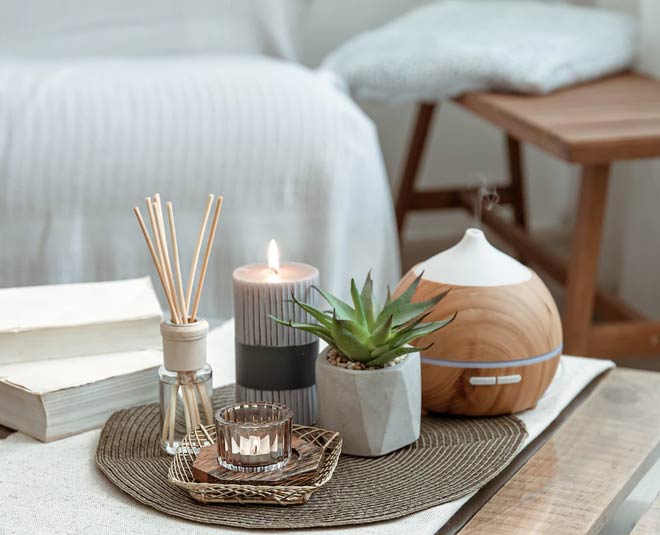 Reed diffusers are a great way to scent your home gently. They are also quite long lasting. When it comes to reed diffusers, the emanate fragrance even slower than candles. If you wish to fight off bad smell from your home space, you can use these reed diffusers. In no time, your home will smell as fresh as a daisy. Reed diffusers don't just add to the vibe of your home but it also does much to elevate the look of your home. It also makes for a great decor item for your living space.
Essential Oils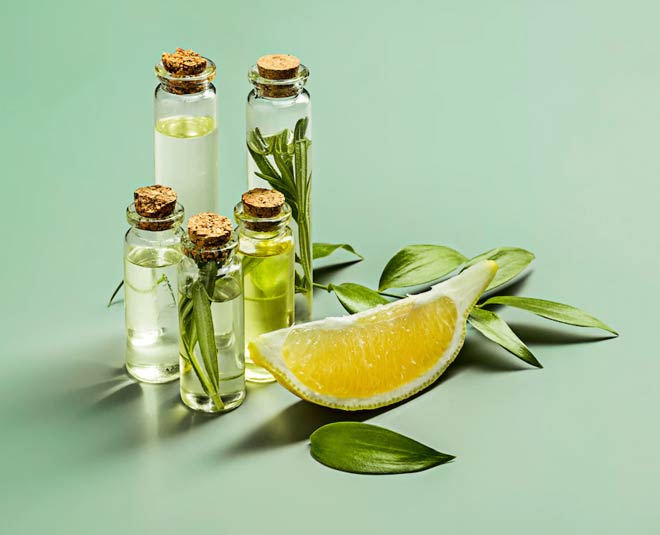 One of the most modern ways to incorporate aromatherapy is by using the essential oils. Essential oils have a distinctive smell that is soothing and relaxing at the same time. You can use only a few drops of essential oil on your jewellery or your centrepiece so as to make the air of your home smelling pleasant and fresh. If you happen to add the fragrance to your precious jewellery, you can literally carry the aromatherapy with you wherever you go. It won't just work as a perfume but also help you to develop a calm state of mind.
Don't Miss:Have Back Pain? Practice These Yoga Poses And You Are Sorted!
Scented Candles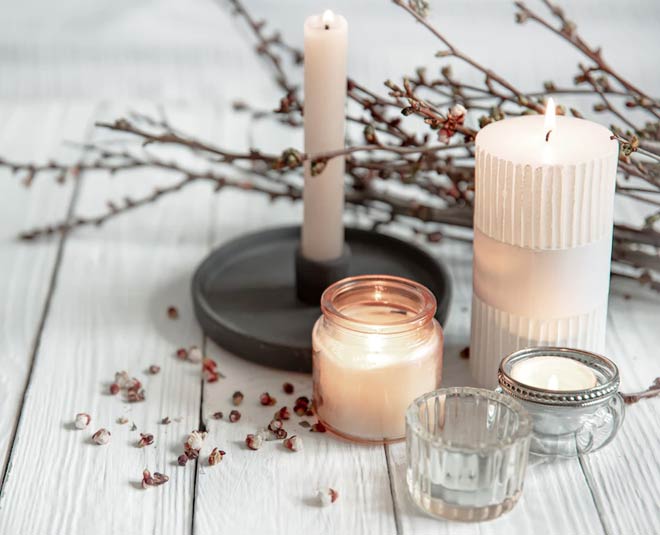 Burning candles is known to relieve stress and anxiety. If you happen to feel too stressed out after a day of busy work schedule, then just light a few scented candles in your bedroom. You will notice that all your anxiety and uneasiness will fade away as you lie amidst the pleasant fragrance and the candle-lighted room. In fact, not just to relieve stress; fragrance candles can also be used to create some romance in no time. Even if you have trouble sleeping, you can burn some candles so as to get a better sleep.
Don't Miss: Use These Slangs In Your Everyday Conversation To Make An Impression
Room Freshner
A room spray is to make your home space feel refreshing and rejuvenating at all times. You can opt for room fresheners that are more subtle and soothing to get the healing benefits. Room sprays are an alternative, even in settings where candles are not feasible. Let's face it: while premium scented candles are fantastic items, they don't fit in everywhere. Many hotels and businesses do not permit them, and open flame candles are just not safe near dogs or small children. If I need to perfume an area where candles aren't permitted, a room spray is the ideal solution.
Aromatherapy has healing and calming benefits. These fragrances help you to have calming effects in your mind. Room fragrances help to keep your mood and spirit elevated. You can even place your diffusers around your humidifier for better fragrance.
If you wish to share any tips on modern ways to incorporate aromatherapy at home, do let us know by commenting on our Facebook and Instagram page.
Stay tuned to HerZindagi to read more such stories!