Alia and Ranbir are the hottest couples of the B-town at the moment. Ever since they came together, their fans have been waiting for the two to take the next step forward and tie the knot. Like we shared with you earlier, love birds Alia Bhatt and Ranbir Kapoor had decided to tie the knot in December this year post the release of their much-awaited movie, Brahmastra. However, according to new reports doing the rounds, their wedding has been postponed. As Ranbir Kapoor has turned 38 today, we decided to share the details as to why the couple took this decision.
Why Have Ranbir And Alia Postponed Their Wedding?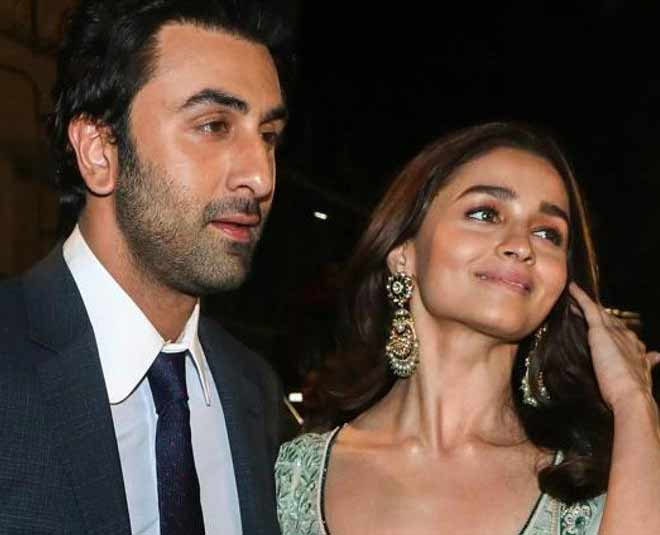 According to the latest reports, Alia Bhatt and Ranbir Kapoor have decided to skip 2020 because of two reasons. One being the coronavirus pandemic and second, being their work commitments at the end of this year.
Alia Bhatt and Ranbir Kapoor's fans have been waiting for the longest time to see them married. However, now with this piece of news floating around, these two are not getting hitched anytime soon.
Earlier, Alia Bhatt reportedly approached Sabyasachi Mukherjee for wedding lehenga but all of it has now been put on hold.
Don't Miss: Tarot Card Prediction: Alia Bhatt And Ranbir Kapoor's Wedding, Life After Marriage And More
When Their Wedding Cards Got Viral On Social Media
What's happening ?!!!!! 🤔🤔🤔#RanbirKapoor #AliaBhatt pic.twitter.com/9GieOrNSjU

— Rk❤ (@Khloudii5) October 21, 2019
Last year, a wedding card of Ranbir and Alia went viral on social media and it got all of us super excited. The card read, "Mrs Neetu and Mr Rishi Kapoor cordially invite you for the Sagan ceremony of their son Ranbir with Aliya (D/0 Mrs Soni and Mr Mukesh Bhatt) on Wednesday, 22th January 2020, 5.00 pm onwards. Venue: Umaid Bhawan Palace, Jodhpur".
However, there were a lot of errors in the card and then it was confirmed that the card was fake. Well, ever since then we have been waiting for the real wedding card of these two.
Talking about her wedding in an interview, Alia Bhatt said, "I'm too young to think about it. When I feel there's a need to be in a stronger bond with him, we will come to it. But right now, I'm married to my work and I also have my relationship going well on the side."
Ranbir Kapoor and Alia Bhatt officially stepped out together in 2018 during Sonam Kapoor's wedding. Later, Ranbir Kapoor also confirmed that they are in a relationship. In an interview to a magazine, he said, "It's really new right now, and I don't want to overspeak. It needs time to breathe and it needs space. As an actor, as a person, Alia is – what's the right word? – flowing right now. When I see her work, when I see her act, even in life, what she gives is something that I'm aspiring to for myself. It's new for us, so let it cook a bit."
Don't Miss: Here's Why Alia Bhatt Will Make A Perfect Kapoor 'Khaandaan Ki Bahu'
On the other hand, Alia Bhatt always had a crush on Ranbir Kapoor. She even once shared that she was just 11 when she had a crush on him. While she was on Karan Johar's chat show, Koffee With Karan, she admitted being in a relationship with Ranbir Kapoor. Back in 2014, on the same show, Alia Bhatt said that she finds Ranbir Kapoor very adorable and she wants to marry him. Well, who knew Alia Bhatt and Ranbir Kapoor will become a thing for real.
Let us also tell you that there is another bad news for Alia Bhatt and Ranbir Kapoor fans. Alia and Ranbir's first-ever Bollywood collaboration, Brahmastra, which was scheduled to hit the silver screen by end of this year has also been postponed. We are waiting for a new release date by the makers. Stay tuned for more updates on the story.