Back in the 90s, Ajay Devgn was one of the most popular heroes of Bollywood, he is even today. However, back then, he had this unusual charm and mostly did romantic films. Ajay Devgn was then paired with almost all the leading ladies of B-town. During that time, he was linked up with a couple of his co-actors. One of the most talked about things back then was his relationship with actress Raveena Tandon.
Ajay Devgn and Raveena Tandon starred together in a couple of movies like Dilwale, Gair, Ek Hi Raasta among others. They reportedly fell for each other and were in a relationship for a long time.
When Raveena Tandon Tried To Attempt Suicide
According to reports, Ajay Devgn decided to part ways with Raveena Tandon after he started developing feelings for Karisma Kapoor. It was a big shock for Raveena Tandon. She was heartbroken and tried to attempt suicide after separation with Ajay Devgn.
Raveena Tandon admitted publically that she was in a relationship with Ajay Devgn, however, Ajay denied. Raveena also shared that the two had exchanged a lot of love letters during their relationship period and she was ready to show them as proof.
Don't Miss: Kajol's Father Was Not Okay With Her Marriage To Ajay Devgn, Here Is Why!
Ajay Devgn Called It A Publicity Gimmick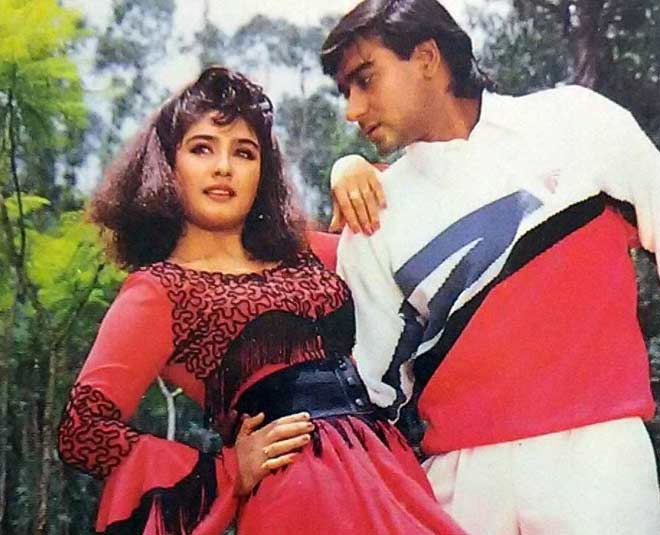 When Raveena Tandon came out publically, it all became the talk of the town. When Ajay Devgn was asked to talked about it in an interview, he called it a publicity gimmick. Ajay Devgn said, "Letters? Ha! What letters? Tell that girl that she should go ahead and publish those letters, even I want to read the figment of her imagination! Our families have known each other for years, she used to come over to our place because she's a friend of my sister Neelam. When she started behaving badly, we couldn't throw her out. Could we? I was never close to her. Ask her, if I've ever called her up or talked to her on my own. She's just trying to get publicity by linking her name with mine. Her so-called suicide attempt was also a publicity gimmick."
When It All Turned Ugly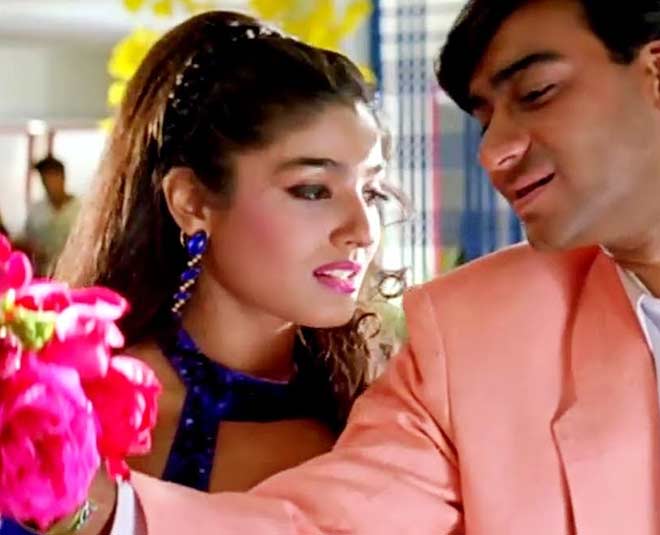 That's not all. Ajay Devgn in an interview also called Raveena Tandon a born liar. He said that her silly statements don't upset him. He also said that she has crossed all the limits of decency and advised her to see a psychiatrist or she can end up in a lunatic asylum. Ajay Devgn in a couple of interviews also cleared that he doesn't know why Raveena was doing all this but he was never really interested in her.
Don't Miss: Fan Asks Raveena Tandon To Marry Him, Her Reply Is A Hit On Social Media
Not just Raveena Tandon, Manisha Koirala too was linked up with Ajay Devgn. In an interview, Ajay Devgn said that only Manisha and Raveena had issues with him. He said, "Excuse me, except for Raveena and Manisha, no heroine has complained about me. I get along with all my leading ladies including Juhi Chawla. I am doing more than one film with several popular heroines, but not with these two girls. If Manisha and Raveena were the only heroines left on earth, I wouldn't work with them. Both are very similar temperamentally- they are master liars and both are frustrated. I don't like artificial people, I vibe well with genuine people."
While Ajay Devgn wasn't ready to work with Raveena anymore. Raveena in an interview shared that she is a professional and won't mind working with Ajay. She said that she doesn't let ego problems take over when it comes to working.
Today, years later the two are happily married and leading a good life with their partners. For more such throwback stories, stay tuned!