Over the past few weeks, a lot is being discussed about skin colour and racism around the world, and hence, this subject has taken over the news channels and sites. With noted brands and celebrities discussing and taking steps to remove systematic racism, many, who faced discrimination in the past are now sharing their stories. One such actress is Shantipriya. She acted in her debut film Saugandh opposite Akshay Kumar back in the year 1991. Recently, she opened up about her experience with casual racism and colourism that she faced because of her skin tone.
Taking to her Instagram, the actress shared a video, wherein she is giving an interview to a leading newspaper. Shantipriya described an incident with actor Akshay Kumar that left a scar in her heart. Due to the way she was discriminated eventually made her leave the Bollywood industry.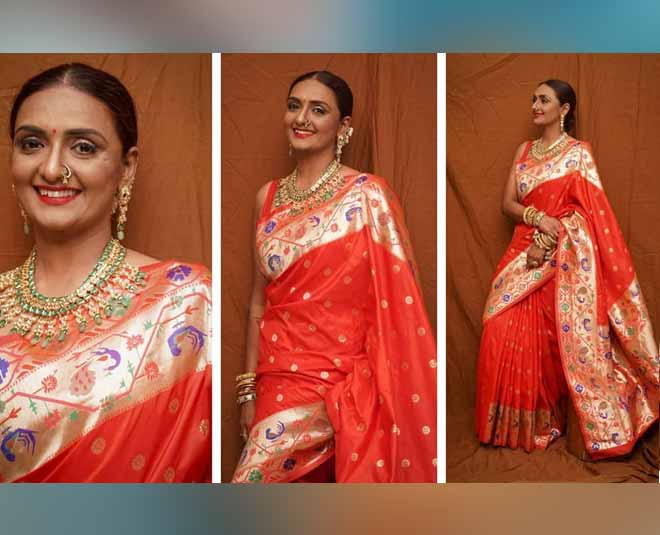 "After working in Saugandh, I worked with Akshay in Ikke Pe Ikka. It was a modern character and I had to wear a short dress. I used to wear stockings with dresses. I remember how Akshay used to make fun of me. We were shooting for the climax scene and because I wore a pair of stockings, my knees were looking darker. Apart from Akshay, Pankaj Dheer, Chandani, Prithvi, Raj Sippy, spot boy, makeup man, and other people were also present on the set. There were around 100 people. In front of all of them, Akshay said 'Shantipriya has got big blood clots on her legs'. He repeated the same many times but I couldn't understand it," said the actress.
Don't Miss: Paras Chhabra Gets Akanksha's Tattoo Replaced, Here Is What Mahira Has To Say About The New One
"I asked him about the blood clots on my legs and he said 'look at your knees'. I was taken aback when I heard him. I was shocked and embarrassed. I didn't know how to react and kept thinking about others. It was very uncomfortable and I kept thinking how could Akshay make such a joke in front of so many people," she added.
Don't Miss: Throwback: When Twinkle Khanna Reached Priyanka Chopra's Film Set To Slap Her
Shantipriya, who has also been speculated as one of the contestants of Bigg Boss 14, further added that she now thinks that the incident was immature and described her current healthy friendship with the star and how he helped in boosting her confidence to join the industry back.
"Akshay is a good friend today. I don't want to hurt him by narrating this incident. We were all growing up and trying to become mature individuals then. I told Akshay a few years back that I wanted to make a comeback in the industry and he was very helpful. He gave me a lot of confidence and told me that he was there for me. We met at the Mehboob Studio. Akshay has changed a lot with time. He's a responsible husband, father, actor, and citizen today. He is working a lot for our soldiers. I am proud of him and happy to see his success," explained Shantipriya.
The 50-year-old star is not the first one, who faced discrimination due to the obsession with fair skin. Noted stars like Bipasha Basu, Manoj Bajpai, Frieda Pinto, Dhanush, Smita Patil, Usha Jadhav, Nandita Das, and even Nawazuddin Siddiqui faced racist discrimination within the industry, as per the media reports. A few years ago, casting director Sanjay Chouhan made a statement with regard to Nawazuddin's appearance that cleared Bollywood's obsession with fair skin. Addressing the same, the actor tweeted, "Thank U 4 making me realise dat I cannot b paired along wid d fair & handsome bcz I m dark & not good looking, but I never focus on that."
For more such stories, stay tuned to HerZindagi.


Image Courtesy: Instagram (shanthipriyaofficial)