We have all been crazy fans of SRK or Shahrukh Khan or King Khan Or Baadshah and are familiar with his mannerisms, postures, looks and habits and of course his movies. However, with his kid in town how can we not notice the similarities between the two? Aryan Khan will always be the fav of many simply because he is SRK's son. And now the fans have got more reasons to rejoice as the arrival of this star son makes a triumphant debut on the big screen. The voice, as SRK mentioned in his insta post, sounds "familiar". Don't trust us? Listen to it yourself.
View this post on Instagram
Now that you know that it is actually Aryan and not SRK, here are a few more similarities that will leave you gasping for breath.
Posing Alike!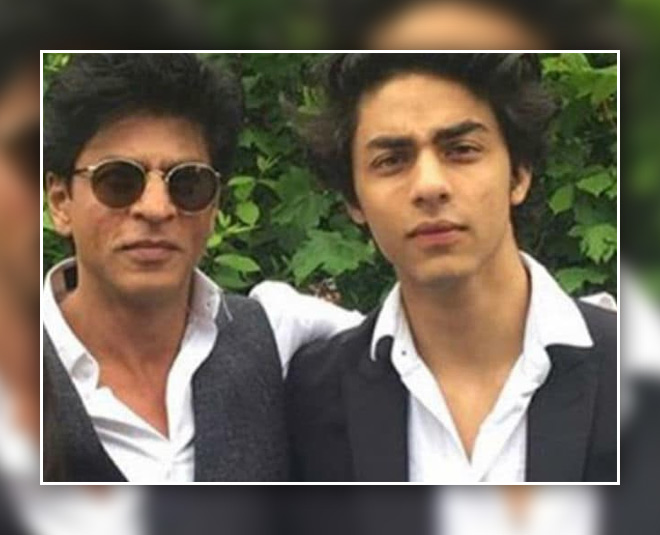 From which angle do they not look similar? It is the same intensity, the same face structure! Even their mouth has a similar cut! This was probably at Aryan's graduation and they look good in formals, don't they?
Twinning And How!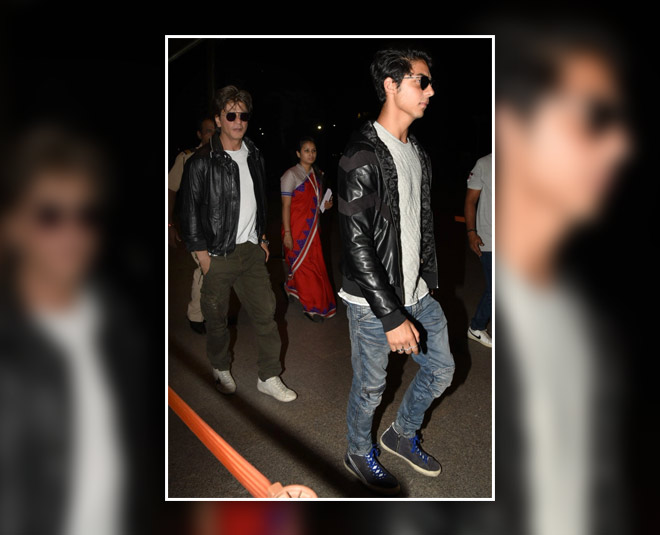 As it is they look the same but this image totally captures their twinning moment. The black jacket looks almost similar (with just about minor changes) and they even seem to be sporting the same kind of sunglasses and white t-shirt. with an awestruck stlye like this, Aryan is looking like his famous father's xeros. Whether it is deliberate or not, we are totally loving it.
The Intensity Says It All!
Look at the eyebrow structure, the same intense look and may I say the nose too? (In this pic)... this was a family pic and we can't keep our eyes off this one. The little one is adorable anyway, Suhana is a pretty young woman we are hoping to see in films soon and Aryan has turned into a handsome man. With a voice that sounds almost like his dad, this intensity is surely adding a lot of brownie points in this young lad's favour.
Don't Miss: Aryan To Dub For Lion King Along With Dad Shah Rukh Khan: Celeb Kids Prepping For Big Debut
Make Way For The Stylish "Khan"daan!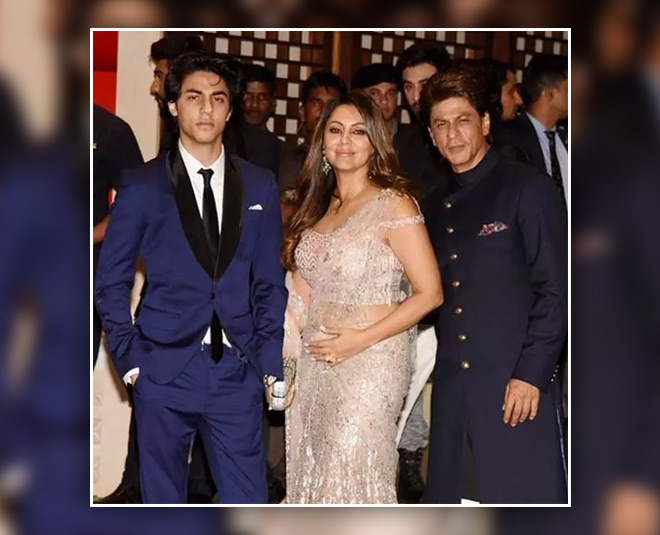 How can anyone miss this moment when Bollywood's first family made a power packed entry at the Ambani bash? The trio literally captured the moment and the limelight with shutterbugs going all crazy and so did the fans! Shah Rukh in ethnic and Aryan in blue formals with the gorgeous Gauri Khan by their side, made for a picture-perfect outing that so far only Bollywood movies seemed to be cashing on. This was truely grand.
Gambhir Again!
With his hair gelled and just one flick looming on his forehead, this handsome young man is a copy of SRK! I hope Aryan doesn't take offense as we are comparing him to his dad because many young men do, but we cannot hold back on this. This pic looks so blessed. With a mother sporting a slight smile, the sister (Suhana) with an attitude for the camera, Abram distracted like any kid but Aryan with an intensity showing that he is the responsible one (he is in reality or not is best known to the family)... We love this casual picture.
While we are still getting over the similarity in the voice of SRK junior and senior, let us know what more do you see is similar between them in case we have skipped here.