5 Fun Baby Shower Games
Baby showers are a fun event and are incomplete without some interesting games. Read on to know about some fun games.
Celebration of a new life is the biggest celebration and baby showers are just a fun way to do that. With the changing times, we have added a bit of modernisation to everything, so, why not to this event. Therefore, we are here with some interesting baby shower games and have some extra fun along with the usual rituals.
Painting Onesies
There can never be enough onesies for a one-year-old. So, instead of wasting money on cute designer onesies, just get some plain white ones for the baby shower. Give one each to your guests along with some painting equipment and tell them to decorate it in the way they like.
This is surely a fun game and your baby will end up having some of the most unique and personalised onesies by your loved ones. Remember to get some extra one's because I'm sure some of your guests will spoil the first one.
Baby Pictures
It's a baby shower, so why not allow everyone to relive their childhood. Tell everyone to bring baby pictures of themselves and put all those together in a box. Mix up the pictures, then pick out every picture one by one and ask everyone to guess.
This will surely be a super fun game and all the guests can even go on to tell everyone some cute anecdotes from their childhood. This will not only make the baby shower special for you but also for your guests.
Guess The Gender
Ask your guests to bring small gender specific baby items. They can bring clips, rubber bands, small dolls, etc. for the girl and a football keychain, toy car, etc. for the boy. Ask them to put all these items in a box. Then, take three chances to pick out one item in every chance.
If the majority of baby items picked out are for girls, then it's a girl and if the majority of items are for boys, then it's a boy. However, remember this is just a game for fun and can't be taken seriously.
Don't Miss:Mom-To-Be? Neha Dhupia's Baby Shower Is Your Perfect Style Inspiration
Pregnant Cupcakes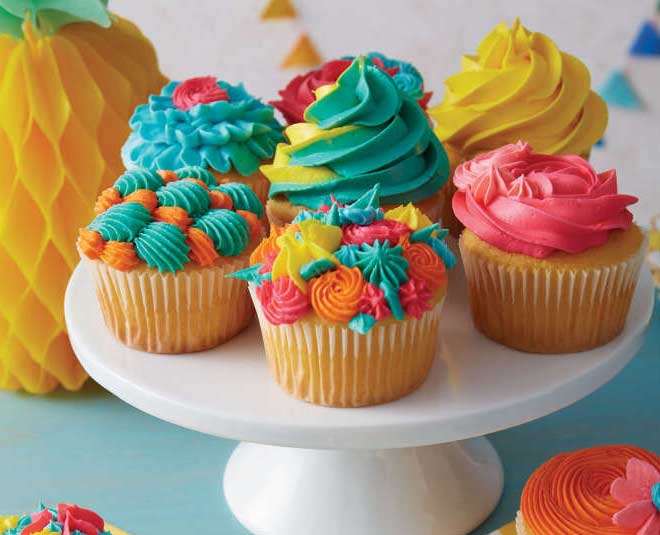 Make some plain cupcakes and fill one with your favourite chocolate candies. Bring colourful icing and other items to decorate the cupcake. Give one each to your guests and ask them to decorate the cupcakes. Your favourite one wins.
Now, tell everyone to eat their cupcakes but before eating warn them that one of the cupcakes is pregnant. Whoever gets the pregnant cupcake wins and gets a special gift.
Don't Miss:Esha Deol Gears Up To Be Mum For Second Time; Shares Adorable Pics From Baby Shower
Who Knows The Mom Best?
This is surely the day for the baby who is going to come soon but it is also the day for the mom-to-be, so it's good to put some spotlight on her. Put up the mother's pictures at different ages and ask everyone to guess her age in each image.
Another game to put the spotlight on the new mother is to note down some questions about the mom and her answers. Now give each of your guests a pen and a paper and ask them to answer these questions. Whoever gets the most answers right gets a prize.
Recommended Video
For more such articles, stay tuned to HerZindagi!