The festive season means delicious homemade food. But for some of us who live away from family or simply want to take the family outside, the situation may become a bit tricky. Not anymore, because I found just the right spot which serves delicious vegetarian food. They also amazing Navratri special, which you can enjoy with all your loved ones.
Head to this place in CP till the Navratras are on. They have come up with a special menu which is short and sweet but is a complete platter which serves you soups, drinks and the food platter too. Since I am not on a fast, I also tried their chocolate and banana tart. It was Delicious!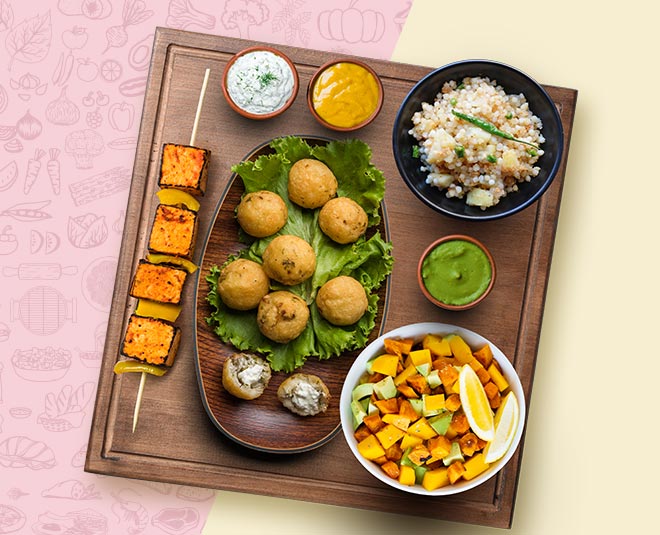 Starting with the platter, they are serving a Satvik Continental Platter which includes cottage cheese and pineapple shaslik, dry cranberry and peanut tapioca, hung curd cutlet, sweet potato, and a fruit salad along with dips like parsley sauce, mango relish, and tzaski. They also have a satvik grain salad which is made of quinoa, tapioca pearls and Amarnath seeds with sweet potato and cucumber served with a dip. The salad is super healthy of course. They gave a dip with it but I found it tasted better without it. The dip is tangy and reminds of golgappas if you want that flavour.
Don't Miss: Give Your Taste Buds A Sizzling Experience At Gola Sizzlers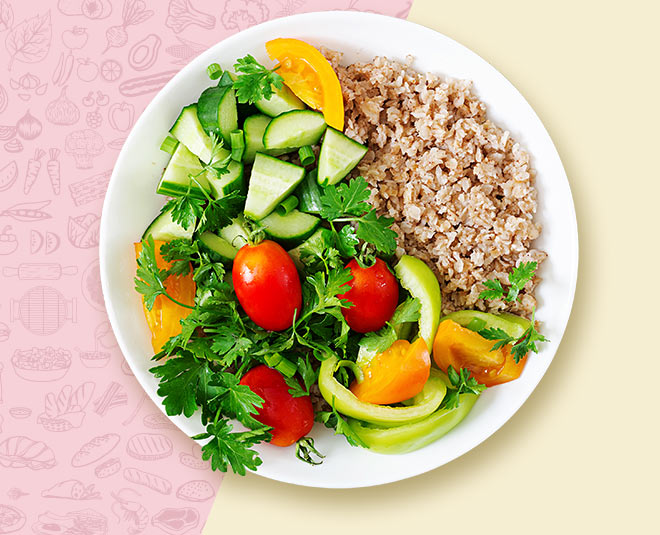 Staring with the soup, summer season is not the time for hot soups but a friend tried what they were offering, it is pumpkin soup and she loves pumpkins so the order is justified. She loved it! I too took a sip or two and I liked it. It had pumpkin seeds as well. You can always season it with a bit more black pepper perhaps.
The cutlets in the platter were good. I have always been a fan of dahi kebabs so I try this particular dish everywhere I go. A habit or 'fitoor' maybe? But I like it. The tapioca pearls or sabudana khichdi as we call it is delicious. These pearls are synonymous to Navratri but otherwise, also Sabudana is super yum. What was interesting was the cottage cheese and pineapple shaslik. Thanks to the pineapple it is sweet and the paneer balances the sweetness. You must try it with the dips they go along with it. I personally liked the curd one. But you can go for the mint one as well.
On to the drinks. I tried their fruit chart drink which was amazing! It was a little tangy yet the fruit syrup balanced it out. It is perfect to kill the summer heat. It goes well with the food. Team it with the quinoa salad. The best combination I can come up with. The watermelon drink is also nice, but I am not a fan of watermelons in a juice form so I am not sure but my friend loved it so you can always try. Maybe team it with the tapioca pearls?!
Where: Brioche Doree M-48 Connaught Place, New Delhi.
Price: It was quite affordable. The drinks were around Rs 155, the salad was for Rs 220 and the platter was for Rs 425 or close.
Go ahead, give it a try. Who knows it will become your 'adda'?