Make a dessert, a snack or have it as a salad, these offbeat papaya or papita recipes are delicious and easy to make. Before you think twice, let me tell you the benefits this fruit has starting with the nutrients and calories it has with the latter being only 50 calories per cup. It has powerful antioxidants, has anticancer properties, improves heart health, helps in fighting inflammation and helps the digestive system as per studies and more.
Papita Halwa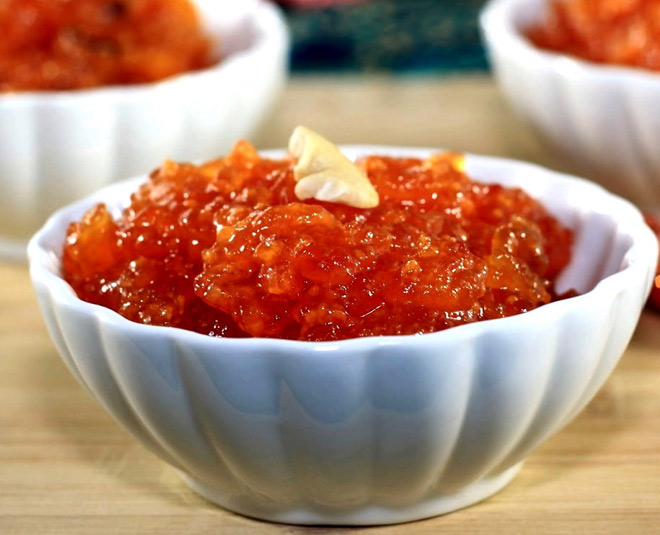 Ingredients
3 cups raw papaya peeled and grated
1/4 cup artificial sweetener
3-4 chhoti elaichi crushed
1 tbsp ghee
<1/2 tsp almond essence
1/4 cup walnuts chopped
Method
Place the papaya in a pressure cooker along with 1/4 cup water.
Cook over high heat and when it starts to make a hissing sound, lower the heat and let cook for two minutes.
When papaya is tender, mash and add the elaichi, and stir fry till excess water (if any) is evaporated.
Heat ghee and add the walnuts, saute and keep aside.
Add the papaya mixture, and essence and stir-fry till well mixed. Mix in half the walnuts.
Shut off the heat and add the sweetener and serve hot, garnished with the rest of the walnuts.
Raw Papaya Kebabs Recipe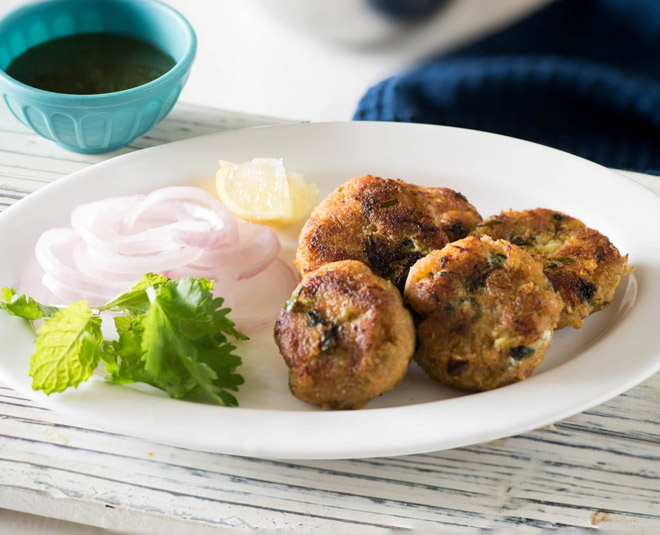 Ingredients
3 potatoes
1 raw papaya
1 tsp turmeric powder
1 tsp red chilli powder
12 plums
2-star anise
1 medium ginger
1 tsp cumin, roasted
1 tsp coriander seeds
50 gms coriander
2-3 tbsp besan
5 green chillies
1 tsp black salt
1 tsp pepper powder
1 tsp desi ghee
salt
Don't Miss: These 'Kaddu' Recipes Are Amazing To Beat The Summer Heat!
Method
Grate the raw papaya & potatoes.
Mix in salt, turmeric powder, red chilli powder and mix well.
Keep this aside for 10 minutes and then squeeze out all the water.
Add chopped ginger, green chillies, coarsely pounded roasted cumin seeds, coriander seeds, besan to it.
Mix the ingredients and roll them into balls.
Add ghee in a pan, allow to heat properly.
Now fry kebabs till golden brown and caramelised on both sides.
For chutney
Cut plums, add sugar, star anise & let it sweat on a low flame, covered with a lid.
After it's cooked, let it coll and sprinkle in some black salt & pepper powder to it.
Let it cool down and serve with kebabs.
Singzu Manipuri Papaya Salad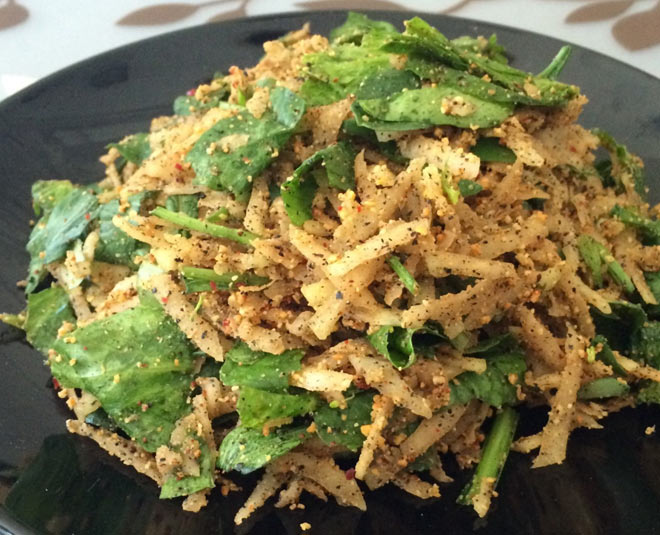 Ingredients
1 whole raw papaya
2 tbsp sesame seeds
2-3 green or red chillies
Fermented dry fish or simply sun-dried fish
Salt to taste
A handful of coriander leaves to garnish
Method
Peel the papaya and wash under a running tap.
Carefully, shred in small pieces. Keep aside.
Roast the chillis and fermented fish and mash them together to make a paste.
Add salt.
Roast sesame seeds and make a paste when it's done.
Mix all the ingredients in a plate, garnish with chopped coriander leaves and serve.
Did you like this article ?