Who doesn't love Maggi? And that too with variations- "Divine". Be it a teenager or an old person, everyone loves maggi and can't get enough of it. So here are some of my favourite Maggi fusion recipes that you can re-create in your kitchen and have this treat in a totally new avatar. So, what are you waiting for? Scroll on!
Maggi Spring Roll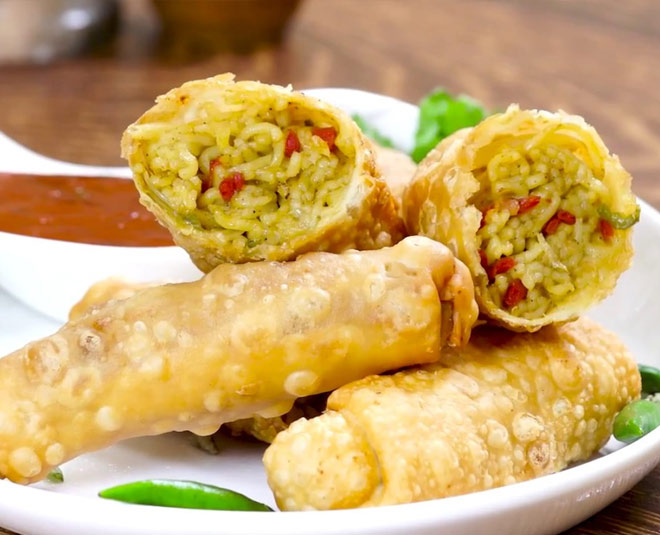 Maggi when stuffed into spring roll create magic. Try out the following recipe and see for yourself.
Ingredients
For spring roll sheets
200-gram maida
1 tsp Sooji
1 tsp white vinegar
1 tsp salt
Water for dough
For the filling
2 packets boiled magi
1 large onion
2 small carrots
1 green capsicum
1 tbsp tomato ketchup
1 tsp red chilli sauce
1 tsp soy sauce
1 tsp vinegar
2 sachets magi masala
½ tsp black pepper powder
Salt as required
Oil for frying
Instructions
For spring roll sheets
Take maida, sooji, salt, and vinegar in a bowl and form a dough.
Divide dough in small balls and roll them into 3-4 inch circle.
Heat a tawa and place the roti on it. Cook it for a few seconds and then take it off from the heat.
For The Filling
Heat oil in a separate pan and add sliced onions in it. Saute them for few minutes then add rest of the veggies and spices in it.
Add boiled magi noodles, mix it well and let it cool down.
Take the roti (spring roll sheet) and place noodles in the center.
Fold the sheet into the shape of spring roll and keep it aside.
Heat some oil in a pan and dip these spring roll into it and fry them.
Serve hot with ketchup or chilli sauce.
Maggi Samosa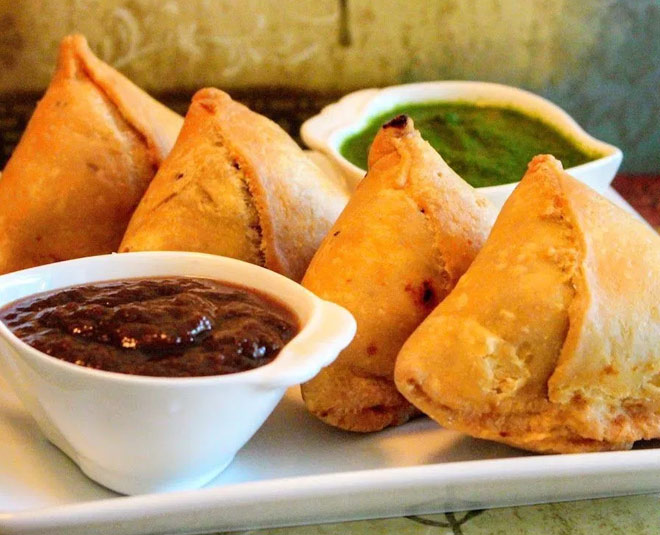 Maggi noodles stuffed inside the samosa along with other ground Indian spices, makes a deadly combination of Maggi Samosa!
Ingredients
1 1/2 cup Maggi noodles
1 teaspoon carom seeds
Water as required
2 cup all-purpose flour
1 cup of vegetable oil
1 teaspoon salt
Directions
In a large bowl, pour salt, carom seeds, all-purpose flour and form a dough. Cover it with a wet cloth and leave it for 30 minutes.
Divide dough into small balls and shape them like a poori.
Cut them in the centre and make cones from each piece using few drops of water to seal the corner.
Now take a separate pan and cook magi in it. Once cooked, keep it aside and let it cool.
Once it cools down, stuff this Maggi into the cones and seal the corners using water.
Heat oil in a pan and dip these samosas into it and deep fry them.
Once they turn golden brown take them out of the oil and serve hot with chutneys!
So, stop drooling and try these recipes! Stay tuned to HerZindagi for more such articles.