There are a lot of rituals that religious weddings follow and so many reflect on gender inequality. The wife is supposed to follow the husband, she is asked to perform a ritual which says that she paying of her parent' debt, there is always a male pandit, some promises say that woman is lesser than man. There are so many points that feminists, who believe in gender equality, disagree with and there are few examples of couples and Indian brides who have dared and kept their foot down. Let's take a look:
'You Can Never Repay Parent's Debts'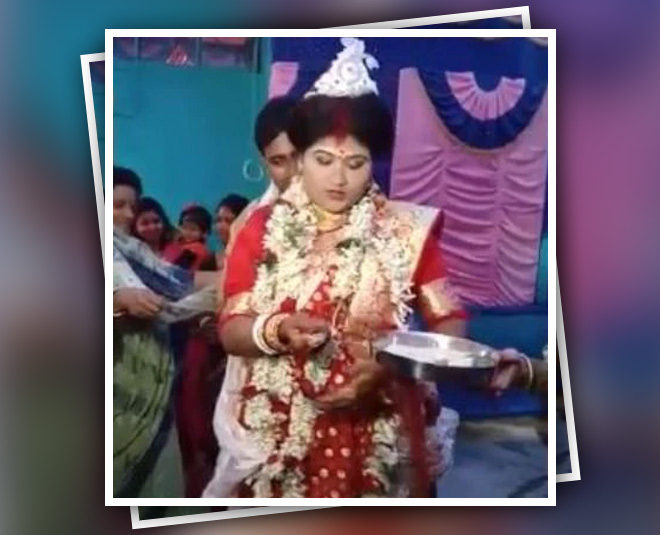 She shook up the net by disagreeing to rituals which have never made sense till date but are followed blindly. During a ritual called 'Kanakanjali', she was supposed to throw rice and say that she has repaid her parents' debt and to our surprise, she firmly said 'you can never repay your parents' debt and left people awestruck or shocked, take your pick.
Please Leave Your Surnames Outside
This couple in Pune did something you cannot guess. They decided to not reveal their surnames to each other's families because they wanted a caste-less wedding. They even asked the guests to gift them books, they replaced regular vows that are exchanged during religious weddings with basic principals like honesty, love and compassion.
Move Over Male Pundits
Generall,y we see male pundits who perform the rituals, but this Bengali couple had a female pundit taking care of their wedding and they even scrapped out the ritual of kanyadaan because women are not non-living, material possessions that one can give away!
Don't Miss: When Women Push Each Other Up, Miracles Happen!
An Equal Promise, Equal Respect
Mostly if you have seen Bollywood films in the past and some other religious Hindu weddings, the woman touches the husband's feet and it never is vice-versa. However, this couple touched each other's feet on their wedding to make a strong point. Even though their family wasn't sure about it, the couple did it to show gender equality and be an example for all the couples out there. The two have also done something interesting with surnames-- While Oleg calls himself Oleg E.H. Büller-Khosla, Diipa is Diipa Büller-Khosla.
Why Should Widows Be Considered Bad Omen?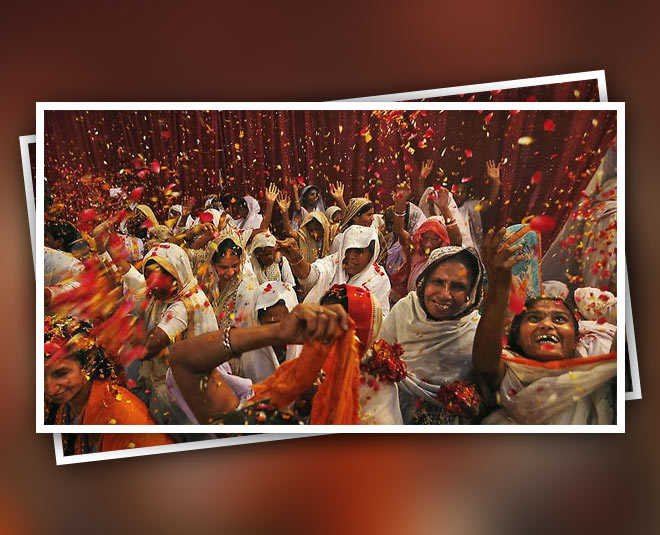 As per some people, widows are not acceptable at happy events, especially at marriages. They are considered bad omen in many societies. To get rid of this taboo, Jitendra Patel, a businessman from Gujarat invited 18,000 widows from five districts in northern Gujarat to the wedding, seeking their blessings for his son and daughter-in-law's wedding. Every widow who attended was presented with a shawl and sapling for them to plant in their own backyards. Five hundred widows from poorer families were each given a milking cow to help them become financially self-sufficient.