The science behind selecting the outfit as per your mood is to balance the work mode and personal life. The best thing about fashion is that you can constantly switch it up based on your mood even while you are at home. Be it a video call with your team, an interview, a virtual event that you must attend, pep up your look this winter with these looks and tips.
Additti Jain - Founder IKI CHIC, told HerZindagi that "with the change in trend of meeting, Google Hangout, Zoom, and Meet has taken over the meeting in person. Similar to the way you maintain an attire difference while you go for a meeting in person, you must know how to dress appropriately for a face-to-face virtual meeting. Although different companies have different cultures and expectations, these tips will surely give an advantage while picking out your perfect outfit for a virtual meeting.
"Like the way you don't show up at your office in pajamas, getting dressed for a virtual meeting is similar to walking into the conference room. Dressing the way you are in the office while working from home helps you attain the same focus that you do while working from the office."
So here a few tips that can help you dress well and look sharp by Additti Jain.
Solids are in, as patterns can be way more distracting while on a call. Also, as it is the winter season, you need to layer up yourself to keep yourself warm too.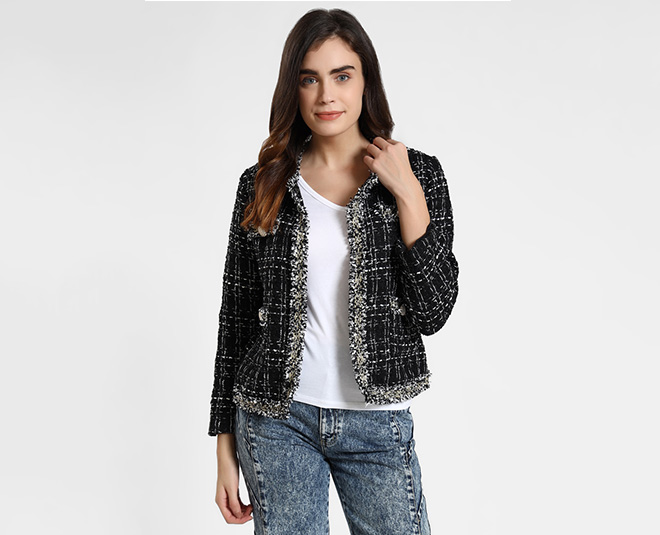 In addition, other factors also play a major role while you are at a virtual meeting like the way you carry yourself and make your hairstyle.
Business Mondays During Work
It's the day that starts in a hectic manner with many calls, a horde of emails, setting up the agenda of the week ahead, and scheduling up meetings. You can choose from informal pants for comfort and can pair them up with a solid top or a formal shirt. You can go for a nude makeup or winged eyeliner with a red lip. For your hairstyle, you could play it really simple or try different hairstyles.
Don't Miss: Janhvi Kapoor Gives Makeup Tutorial & We Are Ready To Try It At Home Ourselves!
Casual Friday Mood
A Friday is all about the ending of a hectic week with cool casuals. Fridays are usually everyone's favorite yet another hectic day as you need to wind up and close your weekly agenda for a new start next week. So to finish the week with a lot of positivity to rejuvenate your mind, you can go with cool casuals and a smart lounge as well.
These things will help you in switching work mode and personal life while at home