Whether you are going for work, vacation, or party a trendy pair of shoes can make all the difference to your appearance. We are in times where your style needs to be updated regularly to get your fashion game on point. However, we understand that your love for shoes is infinite and no one can have enough of them but, you don't always have to invest in every funky pair. Some beauties are timeless whereas some make a new addition and they come and go with seasons. While everyone has that one statement boots for winters, most of us forget to upgrade our spring and summer collection of footwear.
Convenient Pair Of Loafers
Image courtesy: town&country magazine
A stunning pair of Loafers is something that you can wear everywhere from work meeting to date night. These boys look inspired style is jazzy and formal at the same time which you can pull off with style. Although like last year the solid ones with a dose of colors and buckle loafers will be there too, you will also get to see a lot of animal prints in leopard and snakeskin patterns as well which you can keep your eyes on.
Ballet Flats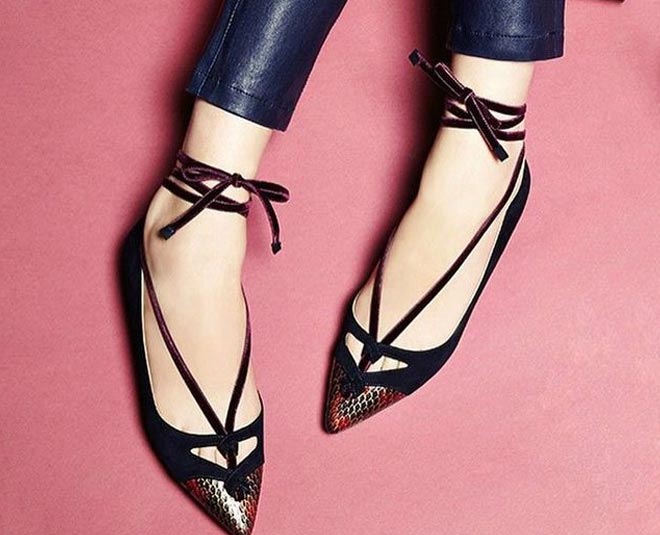 Image courtesy: breakfast with audrey
Not everyone is a fan of high heels or wedges some like to keep it simple yet stylish, this is where ballet flats appear in the list. Ballet Flats are perfect for everyday wear these pair of shoes are not just comfy to the next level but look stunning on your foot. It also offers you different styles and shapes from which you can choose according to your taste or event. Ballet flats can easily go with your almost every summer outfit be it dresses, bottoms, skirts and it's a great example of comfort meeting style.
Mule Heels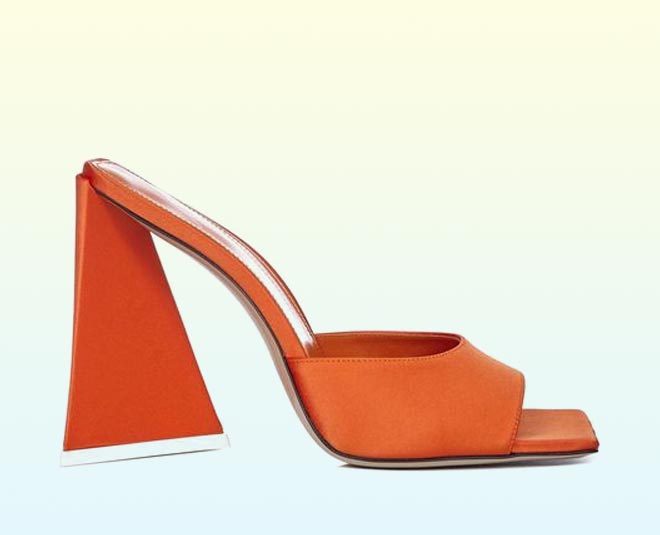 image courtesy: marieclair.co.uk
On a hot summer day when it's hard to think about anything pick your mule heels with any bright color and pair them with your outfit. Mule heels in bright shades will instantly add a pop of color to your lazy summer day ensemble. For a casual outing, you can pair them with your boyfriend jeans, a simple t-shirt, and mule heels and you'll look classy in minutes. You can even apply a bright lipstick if you feel like dazzling some more but not in a mood for proper makeup. Mule heels are going to make you look well put together even under the scorching heat of summer.
Don't Miss: Hz Tried & Tested: Solethreads Cushioned Slippers Detailed Review
Kitten Heels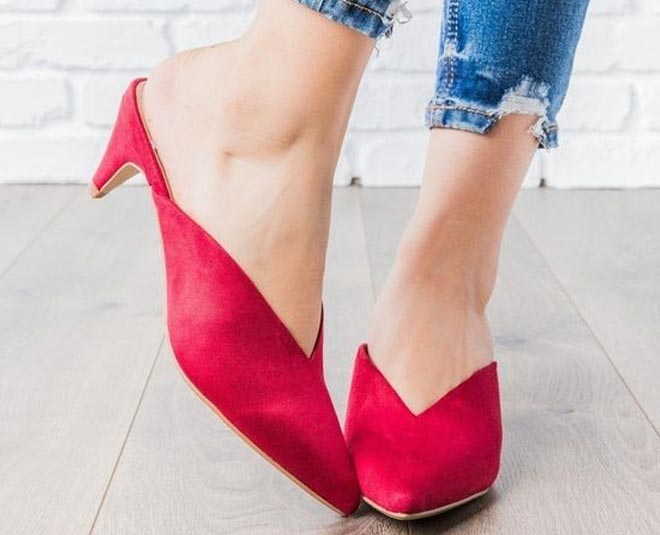 Image courtesy: shoetopia.com
Kitten heels again are a great option for elevating your style this summer, it looks sassy and beautiful in which your foot would like to slip on. Kitten heels also provide you a wide range of colors and patterns for you to choose from. The pointed ones with v cut stand out when it comes to your style quotient. They look chic when paired up with your summer dresses or skirts, and look gorgeous when paired with ripped jeans with frill hems at the bottom. If you are looking for a sophisticated look for the weekend then this has to be on your list.
Don't Miss: Your Home Slippers Can Boost Your Health, Here's How
Slippers with Bow
Image courtesy: garbarmy.com
Bow slippers not only look adorable but are super comfortable too, this summer you need to get your hands on these beauties. Whether you need to step out for grocery shopping or a casual meeting you just need to reach out to your bow slippers that are easy to put on and run. They look much better than your regular flip-flops and add much more to your overall appearance.
Let us know which ones are your favorite shoes this summer. Stay tuned to Herzindagi for more.