Fashion and wardrobe malfunctions go hand in hand! We ladies love to don different types of attires, sometimes they are skirt, and other time, a simple cotton saree. With tight dresses or long drapes there is the risk of a fallen hem, broken zipper, and much more.
Let's admit it, we all have been there, and we know there are more such occasions to come. But then there are also smart hacks that can help you to tackle these situations in a far better way. If you want to know them, keep on reading!
Stuck Zipper

Zippers have made our life so much easier, but then there are times when they can leave you in a weird situation. Has it ever happened to you that you are all ready to step out, but you simply can't zip up your dress because the zipper gets stuck? Probably yes, for all those moments, the first thing to do is stay calm and find something to lubricate the teeth of the zipper. It can be wax or oil which you can rub on the zipper and then try to close it. If nothing is stuck in the zipper pull, you will be able to fasten the zip.
Losing A Button
Formal shirts and tuxedos look amazing on everyone. We especially love those button-down shirts, which makes us appear chic and high-fashion. But, if you lose a button of those shirts or any attire that has buttons, the costume simply doesn't look that flattering. Also, it can lead to a major wardrobe malfunction. To handle this situation, all you need is a paper clip. Pass the clip from both the holes and patch the ends together. This will keep the fabric in place.
Billowing Skirt
Summers are just around the corner and we can't wait to don our skirts and dresses. However, one major problem with those attires is that they don't stay where they're supposed to. To keep them from flying away and putting us in awkward positions, use metal buttons, coins, or anything that has weight. You can stick it on the hem of your skirt or stitch it there to avoid the fabric from billowing.
Fallen Hem
This mostly happens with cotton fabric, wherein the hem of the outfit simply falls. We have the perfect hack for such situations. Be it office or home, we all have staplers. Just go to the washroom, take off the dress, and hold the part which you have to fix. Then staple it like you would stitch that part. Lastly, we also recommend putting a piece of scotch tape over the stapler pins. This will keep your skin protected from any cuts.
Don't Miss: From Cotton To Silk, Here's How To Safely Iron Different Types Of Fabrics
Removing Creases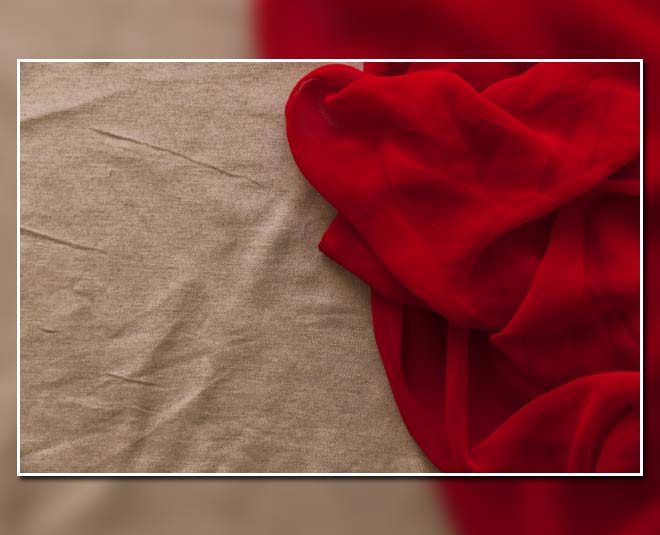 Wearing well-ironed clothes give you a different kind of confidence. However, nothing feels more disappointing than the situation wherein the shirt (how to style a shirt) gets all wrinkly on your way to the office. To remedy this situation, you just need a DIY fabric softener. In a spray bottle mix vinegar, water and fabric softener. Simply spray it on, and let the fabric dry. The creases will disappear like magic.
Don't Miss: 5 Home Remedies To Remove Tea Stains From Fabrics
Do let us know which of the following hacks helped you by commenting on our Facebook page. Stay tuned to HerZindagi for more such stories.