Fashion Tips To Style Boyfriend Shirts According To Your Body Type
Whether you are slim and tall or voluptuous, there are ample ways to don a boyfriend shirt. Take a look!
Are you confused about how to style an uber-cool boyfriend shirt? Do not fret because we have a styling according to your body type. This article will tell you different ways to style a loose shirt according to your shape and height. Let's get started!
Use It For Layering
Image Courtesy: Farukunal.net
A boyfriend shirt is an excellent choice for layering your casual outfit. When you are going for a casual outing in a pair of jeans and a solid-coloured top, you can wear the boyfriend shirt over the top to amp up the look.
Most women choose to keep the buttons open and do not tuck the shirt. It suits short, tall, voluptuous and slim women. This look is perfect for the spring and fall seasons.
Style It In Rumpled Look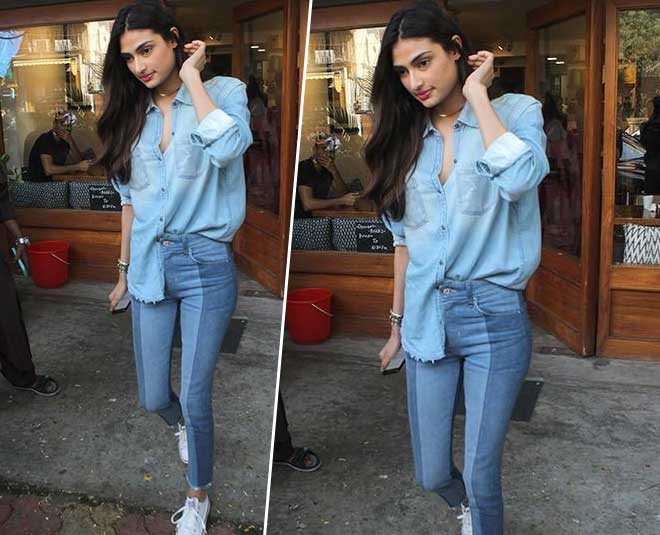 Image Courtesy: Pinterest
The above style of Athiya Shetty is a rumpled look where you tuck one side of the shirt while leaving the other side falling on your thighs. Women who are tall and short with a slim body can try this casual look for a day out with friends.
This look goes best with a pair of skinny fit jeans. You can also accessorise it with statement earrings, better if they have geometric patterns. You can carry a big bag with it. A pro tip for this style is to roll up the sleeves to the quarter length of your hands.
Wear It With Shorts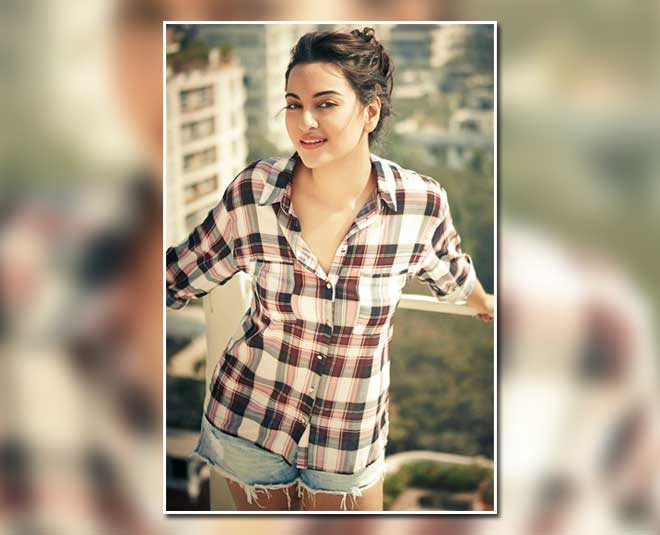 Image Courtesy: Pinterest
If you have a voluptuous figure like Sonakshi Sinha, you can style the boyfriend shirt with shorts. If the length of the shirt is short, you do not need to tuck it in. However, if the length stretches to your thighs, you can tuck the front part and let the back part loose.
Irrespective of your height, you can complete the look with a pair of shoes. It offers a casual look and keeps you comfortable. You can try it on your vacation or a day out with friends.
For this style, you can either tie your hair in a ponytail, don a half bun or keep them flowing on your shoulders. Although, if you are trying this look, you must also complement it with nude makeup.
Don't Miss: A Guide For Women To Tape Their Breasts
Tie The Ends Near The Waist
Image Courtesy: Pinterest
If you are tall and slim like Kriti Sanon, you try the above look by pairing the boyfriend jeans with a skin-fit pair of denim. Start with keeping the collar open and sleeves rolled up to the quarter length of the hands.
It is a perfect look for women with a short and slim figure as well. Whether your body looks like Alia Bhatt or Priyanka Chopra, this look is for everyone trying to appear casual yet classy. Once you have closed three or four buttons, you can take the rest of the part and make a knot in the front.
Don't Miss: Choose Saree According To Your Body Type
To complete this fashionable style, you can wear shoes, flats or heels. Keep your hair open and wear studs in earrings. You can don the minimal makeup with natural lipstick look for a picture-perfect appearance.
Did you like our styling tips? Share your favourite look with a boyfriend shirt in our Facebook comments. Till then, stay tuned with HerZindagi for more fashion tips.