One of the most important parts of bridal fashion is the wedding lehenga. It can make or break the entire look. Not just the colour, the embroidery and the design of the lehenga are crucial, but also the fitting. The perfectly stitched lehenga can not only make you look good but also will give confidence.
However, a wedding lehenga is not something that you get stitched daily. That's why it involves more than just bestowing your faith upon a trusted tailor. If you are about to give your wedding lehenga for stitching soon, here are a few tips you should keep in mind.
Don't Get It Stitched 6 Months In Advance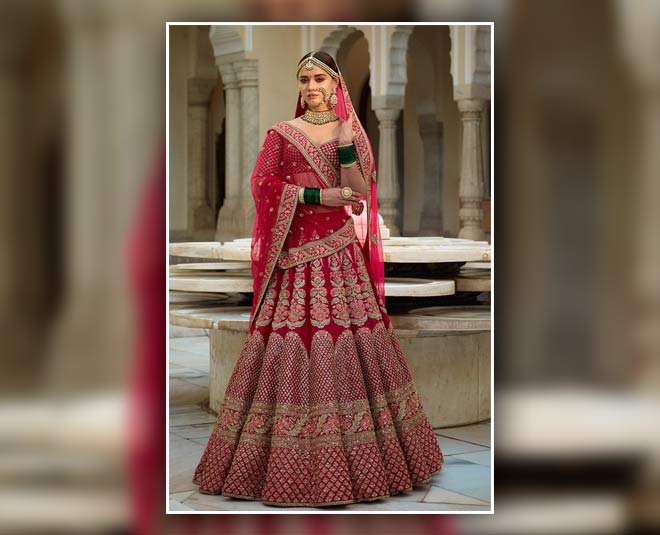 While you should decide what you want to wear in way too advance, getting it stitched months before getting married may turn out to be a problem. This is because to look amazing on the D-day, almost all the brides do some kind of crash dieting to either lose or gain weight. So, if you get your clothes stitched in way too advance, you might end up with ill-fitted clothes.
Be Specific About Those Pleats

When talking about the skirt of your lehenga, the most important part is its fit on the waist. You want those pleats to look neat and flattering on your body. Ask your tailor to make the belt of your lehenga skirt not too tight that it ends up giving you love handles, and not too lose that it makes the pleats look clumsy. It should be just according to your size. Also, remember to get a chain on the hem, so that the skirt looks neat and smart.
Can-Can Is Essential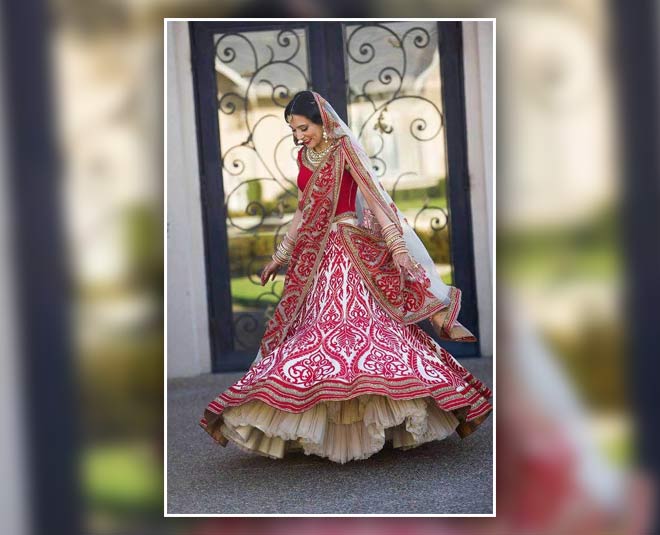 A can-can is essential when it comes to your wedding lehenga. It gives that regal look to the skirt. However, you must check the weight, length, fabric and colour of the can-can in advance. While many lehengas come with an attached can-can, you can buy another piece if you are not satisfied with the pre-attached piece.
The Length Of Your Skirt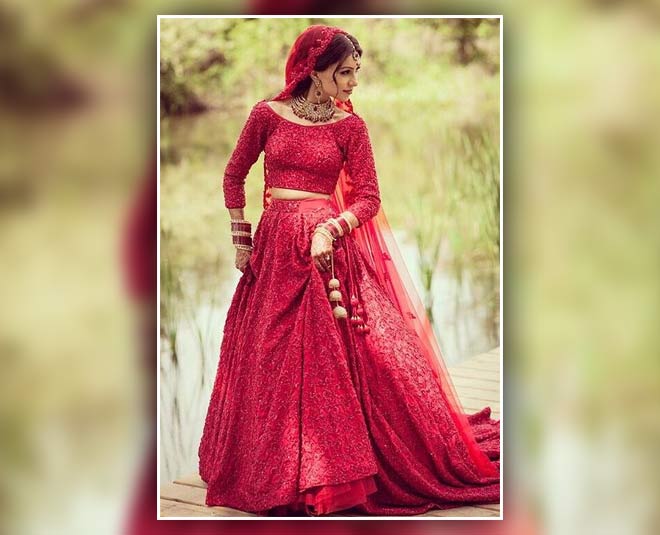 The length of the skirt should not be too short or too long. Remember you will be wearing a high heel (side effects of wearing heels), so measure the length of the skirt from below your belly button. Lehengas are not high-waisted couture, that's why this will be the perfect spot to wear your lehenga at. Also remember, the length of the lehenga may look different when you lose or gain weight, that's why it is important that you get it stitched 2-3 months in advance.
Don't Miss: Bridal Trends 2020: Check Out Top 10 Trend-Setting Bridal Lehengas From India Couture Week
Customising The Lehenga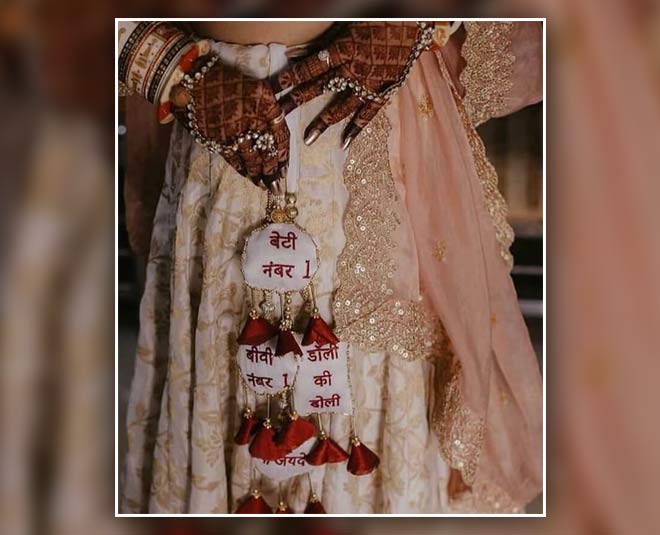 Last but by no means the least, customising your wedding lehenga to give it a unique look. Do your research in advance. If you want beautiful latkans, search for the perfect design and caption before going to the designer or the tailor. This will save you time and unnecessary hassle. You can also get pockets attached to your dress. You can keep lip balm and your phone in there without relying on others.
Don't Miss: These Are the Top Bridal Lehenga Colours For The Upcoming Wedding Season
If you liked this article, do comment on our Facebook page. Stay tuned to HerZindagi to read more such stories.