Shapewear has become popular over the years. It is a type of undergarment that is designed in a way that helps to eliminate any unwanted bulges or lumps of fat. Basically, it suck all in, making the wearer appear slim and curvy. It is a myth that only curvy girls should wear shapewear, even the skinniest girls can wear it to enhance their curves when wearing something body fitted. These are available in different sizes, brands, colour, type, and shape, not every piece can solve every individual's purposes. Hence, one should be fully aware of the factors that can help them in buying the best shapewear for their body type. So, let us quickly check out the things to keep in mind before shapewear shopping:
Do Not Buy Small Size Purposely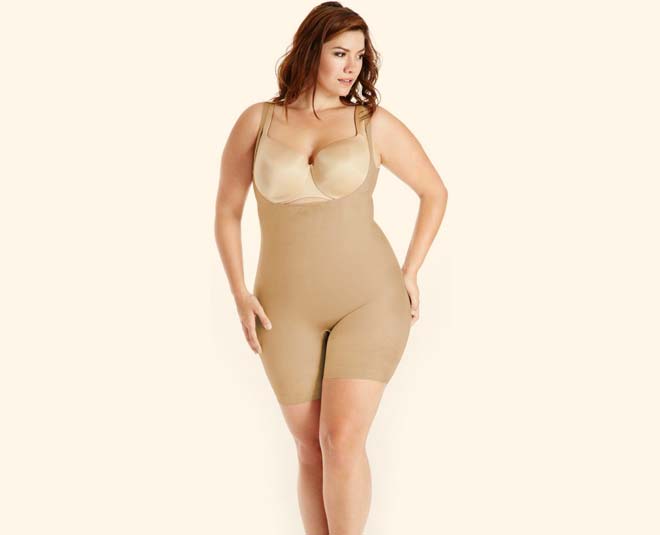 If you're thinking the smaller size you'll but the slimmer you will look, then stop, because this is not how the how shapewear work at all. In fact, the shapewear that isn't the right size for you will end up giving you more curls and bulges. And, let's not even start on how uncomfortable it can become. The best way to find the right size is by going to a retail store and trying as many shapewear as you can. Go for the one that allows your hand to pass through.
The Right Fabric
Summers are in full swing, and you only want to wear soft, flowy and easy ensembles. Now, when it comes to shapewear, there is no way you can go for a flowy one, but you can always opt for a breathable fabric. Generally, the shapewear are made from synthetic fabrics such as nylon and spandex. While these are great for winters, in summers this fabric can make you feel suffocated especially in the absence of air conditioning. Try to but cotton-based shapewear. Also, its best to avoid black shapewear during the day time as it absorbs the heat and makes you feel hot.
Buy The First Piece At Store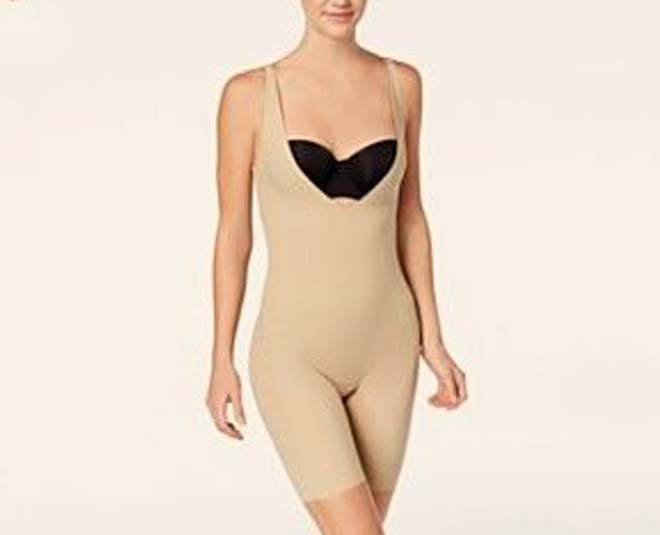 Just like the bra, the shape can also become tricky to buy. Not just the colour, but also the fabric, shape, and which body part needs more attention can be determined only if you try the shapewear on your own body. Buying it online can have certain limitations, therefore, it is best to go and explore all the brands, its fitting, and size.
Don't Miss: See Video: Himanshi Khurana Turns Showstopper For Quarantine Fashion Show 2020 At Her House
Determine Your Shaping Needs
Every human being despite their gender has different body types and shapes. While someone's lower body are heavier, others have fuller arms and thin body. 21st century is all about celebrating all body types, so why not enhance it by wearing shapewear that will transform the part that needs it the most. For instance, medium constriction shapewear is great for smoothening, whereas strong constriction styles transform the figure completely.
Don't Miss: Khushi Kapoor's 5 Most Expensive Style Staples That'll Leave You Stunned
Colour
Most of us love black when it comes to undergarments. The same goes for shapewear. But, as discussed earlier, you might want to skip black during the day time especially in summers. However, do have one in your wardrobe. The different dress needs a different colour of shapewear, especially if the dress is see-through, crochet, or made up of light fabrics like chiffon. In such scenarios, either you can wear something that matches the fabric, or shapewear that is of the same colour as your skin.