Winter is regarded as one of the most fashionable seasons, as there are so many options to play around with. We ladies love to layer and exude glamour in different types of coats, cardigans, scarfs, hats, ponchos, etc. Between all this, most of us hardly pay any attention to winter night wears!
When everything else is so uber-chic, why let the night suits be dull and boring. If you are looking for something stunning, elegant and most importantly comfortable to wear at night, check out some of these trending and stylish woollen night suit options!
Printed Woolen Night Suit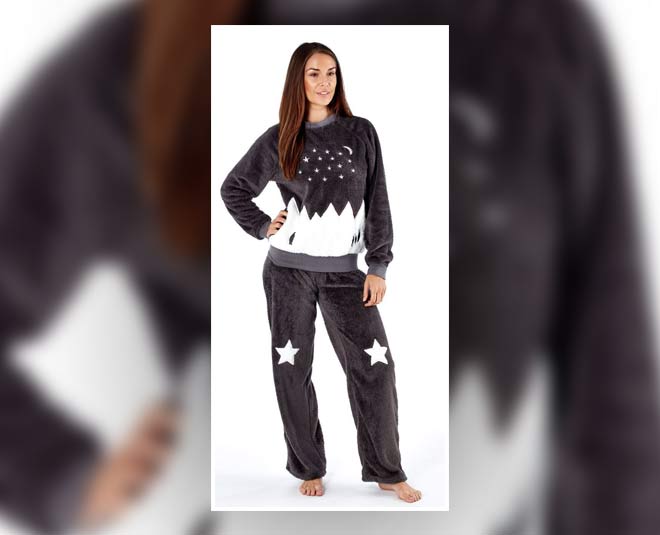 A soft velvety night suit with cute prints will look great on everyone. The set is exuding snowy vibes that feel warm and mushy. While we love the grey and white colour combination, you can also go with some distinct hues, such as blue and white, red and pink, etc. The trouser of the suit has star printed on it, which we love. This pair will protect you from the cold breeze, without feeling too heavy under the blanket.
Plain Velvet Night Suit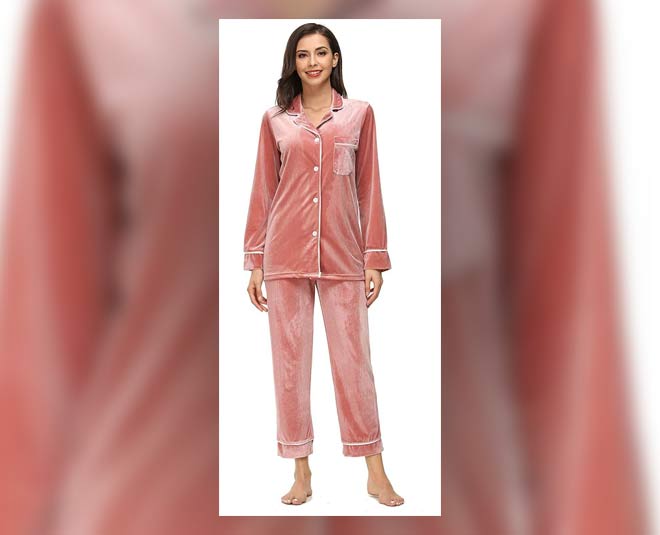 Not everyone is a huge fan of prints and patterns. They like simple, sober pieces with least or no drama at all. If you are one of those, we got something for you too. This peach plain night suit set is smart and classy. The button-down style with white horizontal stripes is making this piece ideal for people with minimalistic taste in fashion.
Kurti-Style Night Suit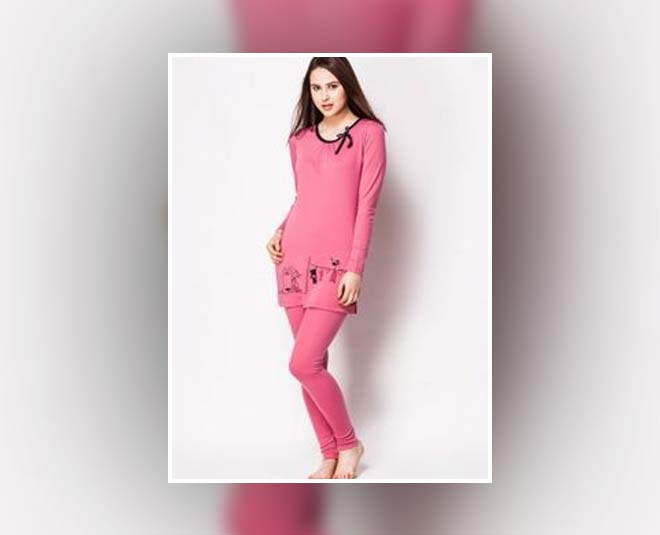 If you are looking for something that can give you more coverage in comparison to the pantsuits, the Kurti-style night suit seems to be the ideal option. Made from warm fabric, the top is a little longer than the normal tees and shirts, whereas the trouser is a warm legging that will protect you from cold winter breeze.
Chequered Cotsul Night Suit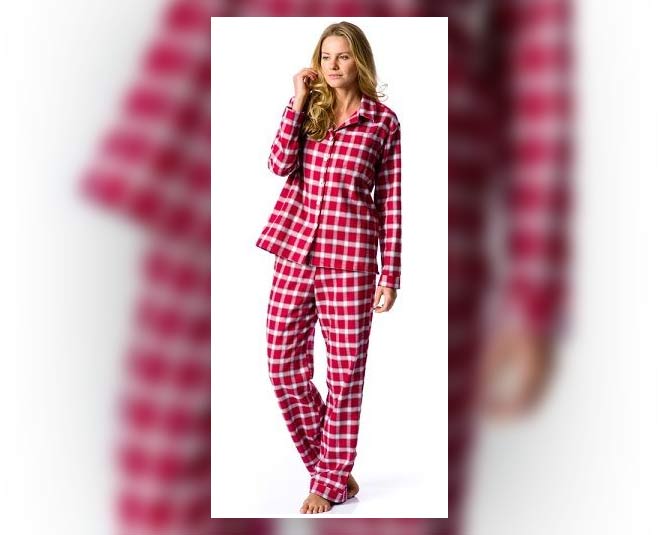 Winter seems incomplete without some amazing chequered print. We are in complete love with this piece that is made using cotsul fabric, known to be extremely warm and light. Many don't like donning heavy pieces while being tucked in the blanket. This red-white night suit is perfect for them, as it is slightly thin and amazing to look at!
Poncho Night Suit
Bored of the same designs and patterns of night suits? Try something completely unique! The poncho-style (DIY ponchos) night suit is chic and fabulous. The leopard print in working as the wow-factor in the set. The colour combination is also to die for, as black suits everyone.
Don't Miss: Here's How You Should Dress Up While Working Out In Winters
Cotsul Maxi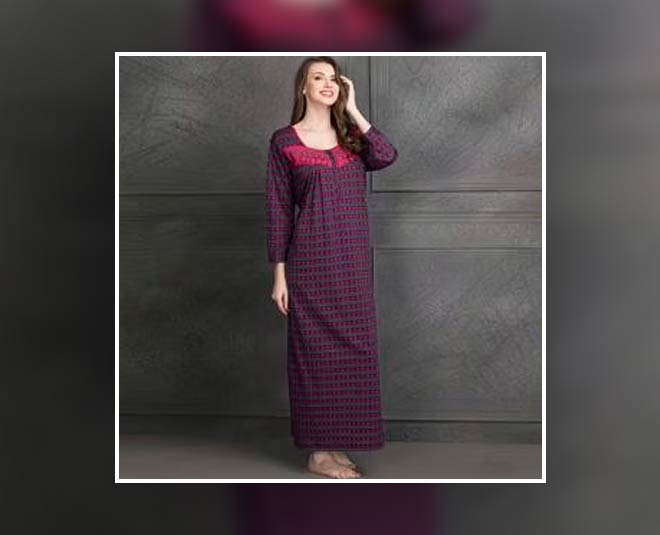 Most Indian women love their maxis when it comes to sleeping comfortably. You need not ditch your favourite nightwear in winters, as it is available in cotsul fabric, known to keep the wearer warm and cosy. You can either try a plain piece or something elegant like this chequered ensemble (how to style plaid shirts).
Don't Miss: Try These Expert-Suggested Winter Fashion Tips To Look Uber-Chic All Season Long
If you liked this article, do comment on our Facebook page. Keep reading HerZindagi for more such stories.