Add Phulkari Embroidery To Your Daily Wear With These Ideas!
Give the elegance of fashion to your daily wear with a twist of phulkari embroidery!
Phulkari, which translates as flower work, is one of the most vibrant and beautiful Indian wear in Northern India, especially in Punjab. With the widespread popularity and amazing Phulkari designs it has become popular all over the country and is also being designed in non-ethnic looks now. Its embroidery follows the warp and weft of its canvas, khaddar fabric, and its yarn is handspun on spinning wheels before being hand-woven. Phulkari embroidery is bright and vibrant, and it adds color to people and their lives and hence is loved by people of all age groups.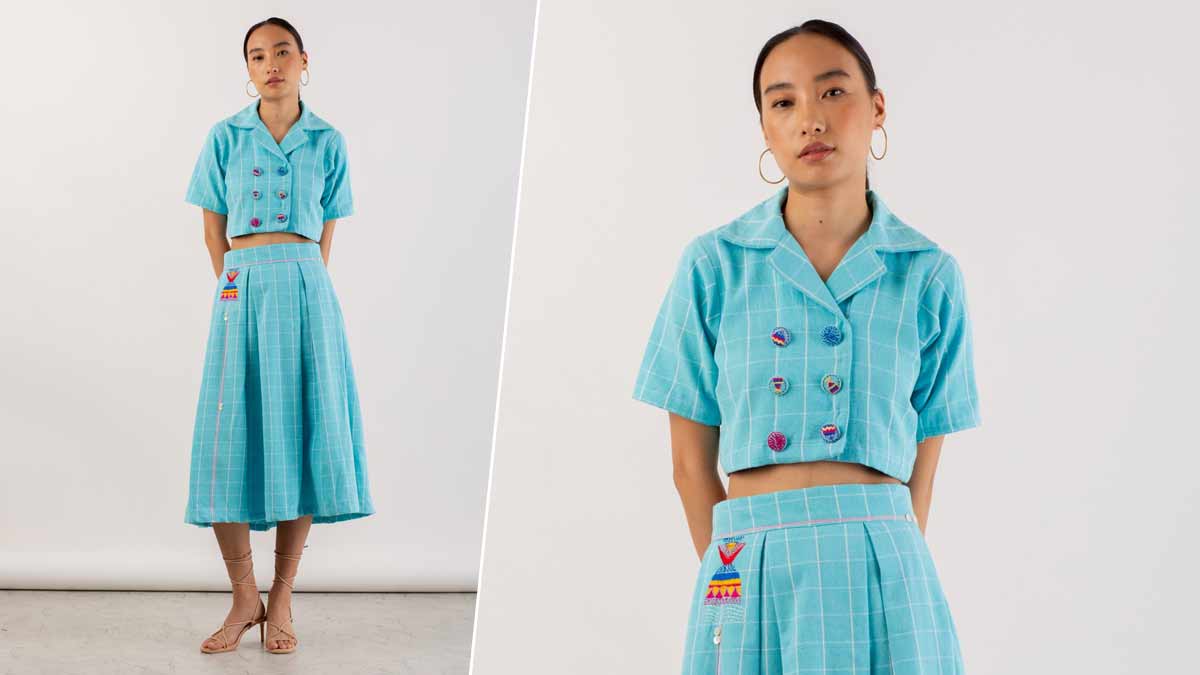 However, the traditional Phulkari form is now being transformed into modern looks by using it on garments that can be worn daily in offices, casual outings, and meetings. These designs are Indo-western and are used in dresses, shirts, tops, etc. In our conversation with Shreya Mehra, the Founder of Aab Label, she tells us about multiple ways we can add phulkari embroidery into your daily wear.
Let us have a look at how you can add the vibrant designs of Phulkari embroidery to your everyday look-
Phulkari Dupatta
A phulkari dupatta is a must-have in your wardrobe. Owing to the vibrant designs done on a phulkari dupatta, it gives you the perfect look when worn with plain suits. The combination of a white suit and a phulkari dupatta is unmatchable, but you can wear it with other plain colored suits, and it will look classy and charismatic. A phulkari dupatta can transform a simple suit into an elegant piece that can be worn to parties, gatherings, etc.
Phulkari Blouse
Just like phulkari dupattas, phulkari blouses are also a great combination with plain sarees and hence having at least one phulkari embroidered blouse is a must in your wardrobe. It is an easy hack to style different sarees with just one blouse. It works great for both a casual and party wear look. In case you want to keep it casual use sarees in pure cotton or crape and if you want to add the party look to it, go with sarees in georgette or tussar silk.
Phulkari Jackets: This is for those who love a boho look. You can style the trendy phulkari jackets with jeans and a top and it will give you that Indo-western look. All black with a phulkari jacket is a style hack that can never go wrong but you can always style it with other plain colors.
Read More -The Best Fabrics For Hot Summers
Phulkari Dresses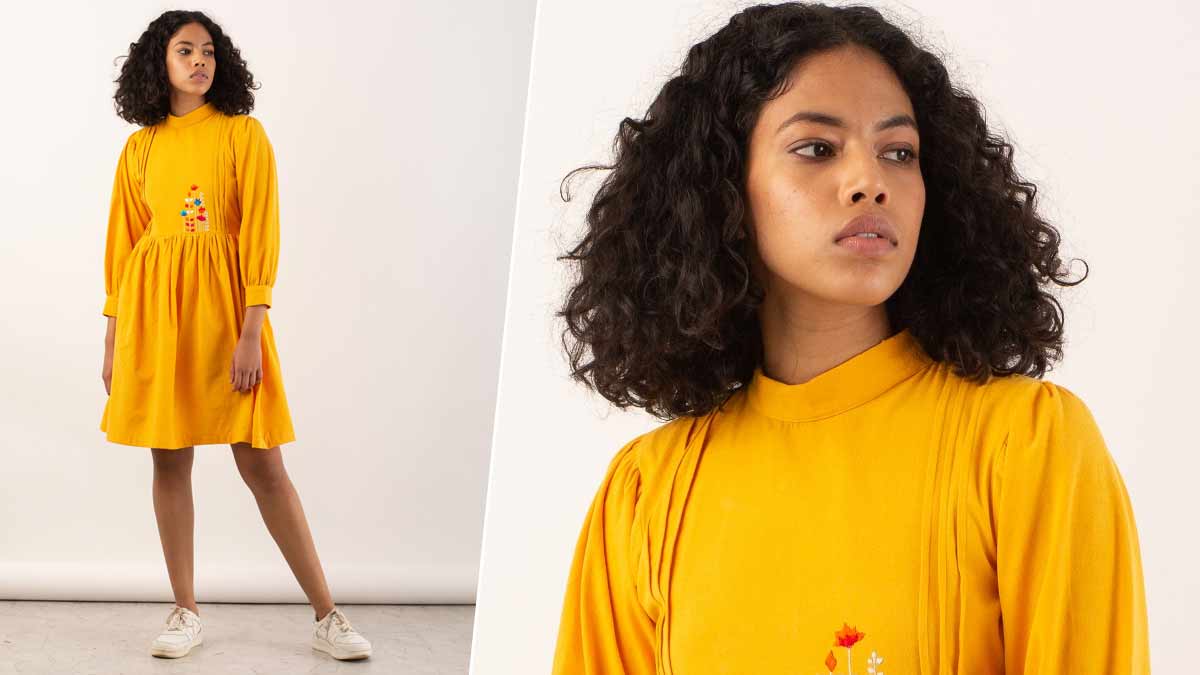 Phulkari has often been used in its traditional style of flower pattern but you can experiment with it and wear dresses with different patterns inspired by the Phulkari technique. It gives that perfect summer look which can also be your go-to look for most of the summer as there is minimal to no need for adding accessories when you have the vibrant phulkari designs on your dress.
Read More -5 Summer Friendly Suits To Steal From Malaika Arora's Closet
Phulkari Cord-Sets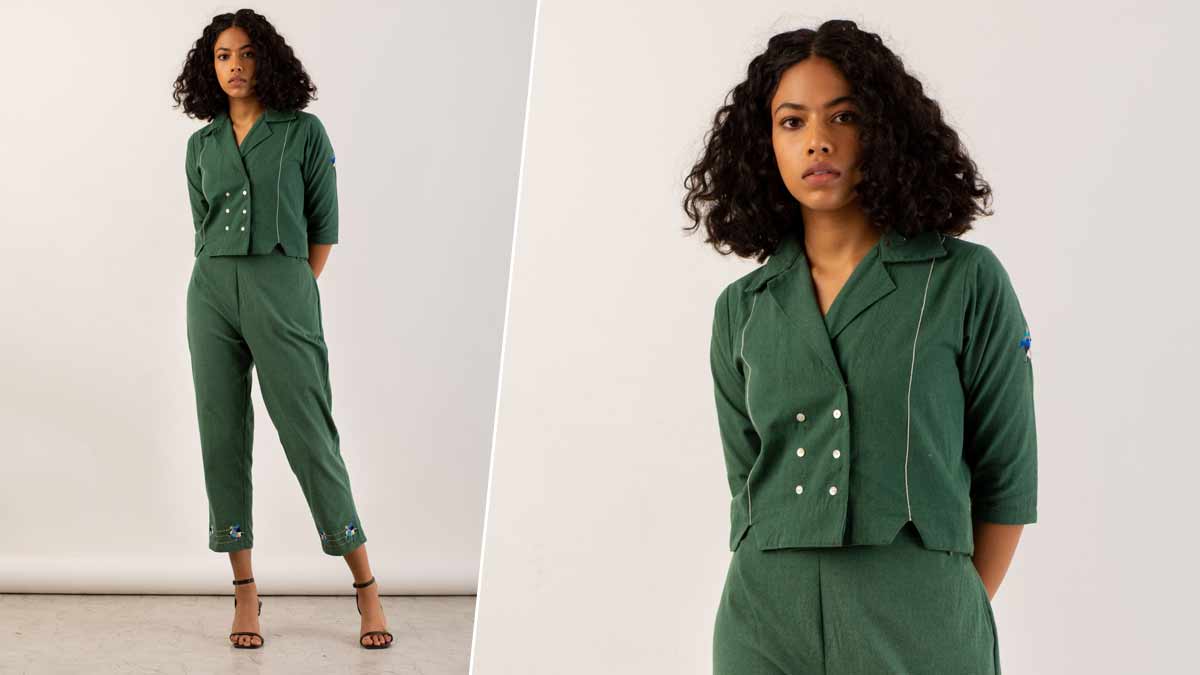 This is a new trend where cord sets come with phulkari designs. If you like to wear cord sets to work now you can add that pinch of Indo-western style to your everyday office wear.
The above ideas for designing your Phulkari outfits are a great way of showcasing a different style statement. The minimal addition of Phulkari designs in your western wear can add so much to your daily wear wardrobe.
Looking for more? Connect with us over our official Instagram account and drop in a comment. Stay tuned to HerZindagi for more style tips and tricks for a more glam look for your next event!