An outfit is incomplete without a necklace, do you agree? With modernization and wider community interaction, there's an enormous variety of commodities that are available in today's market! Necklaces have come up with the whole accessories sector in the fashion world and are ruling with a diversity of choices of you choose from. Here are 10 types of necklaces you can jazz up your festive outfit with to take it up a notch!
1Ethnic Choker
A choker is a necklace worn closely around the neck area, with a circumference of 14-16 inches. It's one type of necklace that suits both; formal and casual outfits. They are generally placed closely at the bottom of the neck, made with fabrics or metals or both, and can also be customized. You can easily make one at home as a DIY activity!
2Opera Necklace
Looking to add drama to your outfit? This one's for you! Opera necklaces are a classic choice for many ladies as it is long necklace usually made out of pearls, a type of necklace also used to multilayer! This necklace gives a mysterious, vintage vibe and can also be doubled up to be used as a choker or layered necklace.
3Multi String Necklace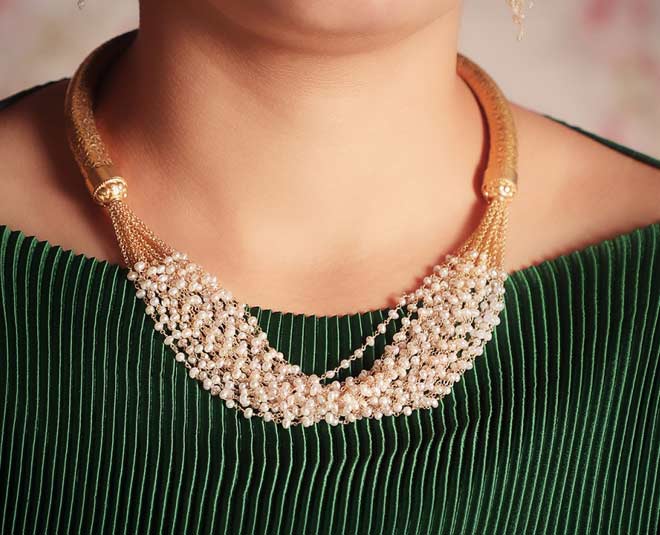 This type of necklace is amazing to bring out colors in your outfits. Multi-string necklace looks gorgeous with tube tops as well as off-shoulders. It is a good call for a casual party or going out with friends and family! With this necklace, you can go 100% solid, as well as many shades and tones!
4Thread Necklace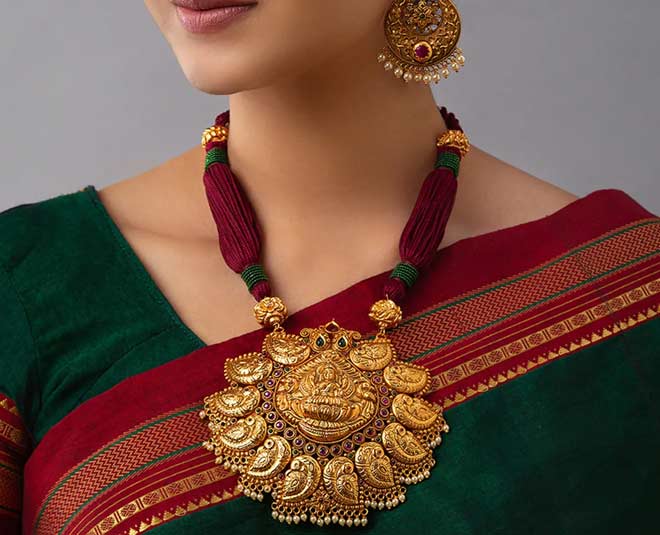 As the name suggests, the entire necklace is put together by tying threads in knots. The necklace will always bring something new to you since the tying thread technique can always be different, so can the color and pattern. You can also add silver and chunks of other metal on the bottom of the thread as attachments to make it funky and unique.
5Bib Necklace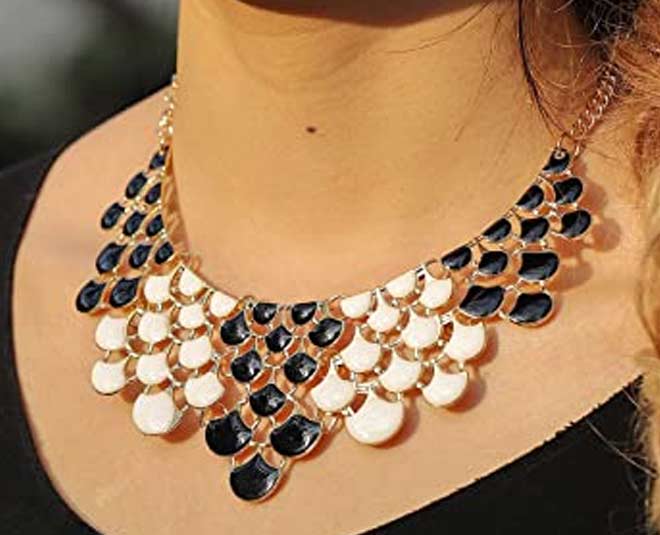 Bib necklace is a name that is much similar to what we make a babywear while feeding one. Similarly, the shape of a bib necklace is much alike. The necklace can be made out of several metals but is only made in princess or collar length. They have a wide front portion lying on the chest after the neck area. They are well suited for a sweetheart neckline and huge necks.
6Lavalier Necklace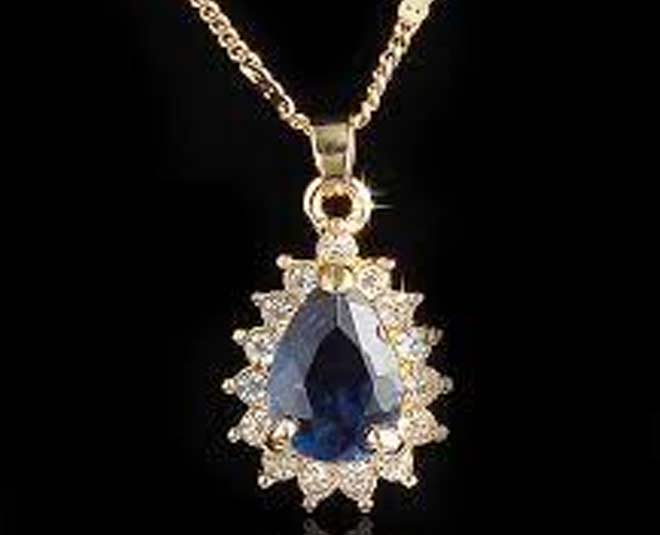 This stunning type of necklace focuses on a single precious stone that is placed in the absolute center. A lavaliere necklace stands out for its chandelier drop which looks beautiful when paired up with a deep-cut silhouette.
7Rope Necklace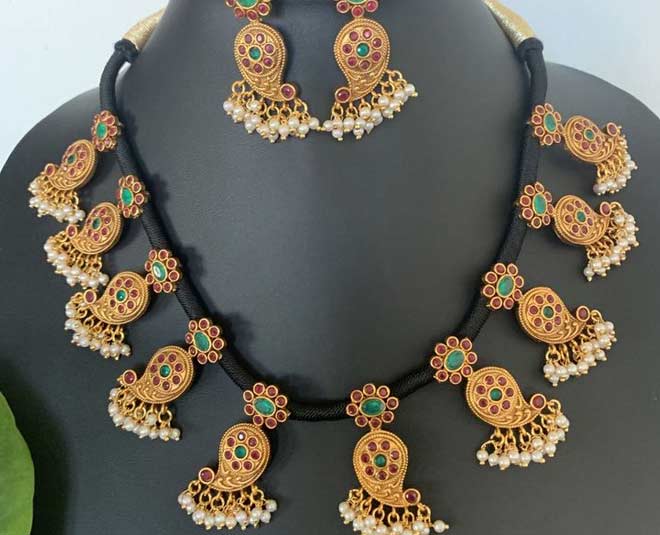 This is a simple type of necklace which is an innovation using normal ropes in different colours with unique embellishments and thread knots. This necklace is a classic boho-chic element in an outfit. Queen Anne's neck and halter strap neck take this necklace to another level!
8Statement Necklace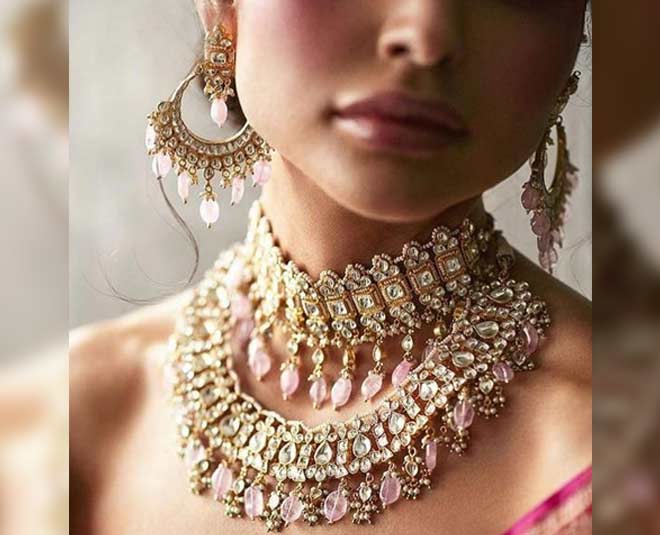 Looking to style a sweetheart or a plunging neck? Go for a statement necklace. A statement necklace can help you stand out from the crowd. Even with a casual outfit, all black, and add a statement necklace and it will turn into a glam look!
9Twisted Necklace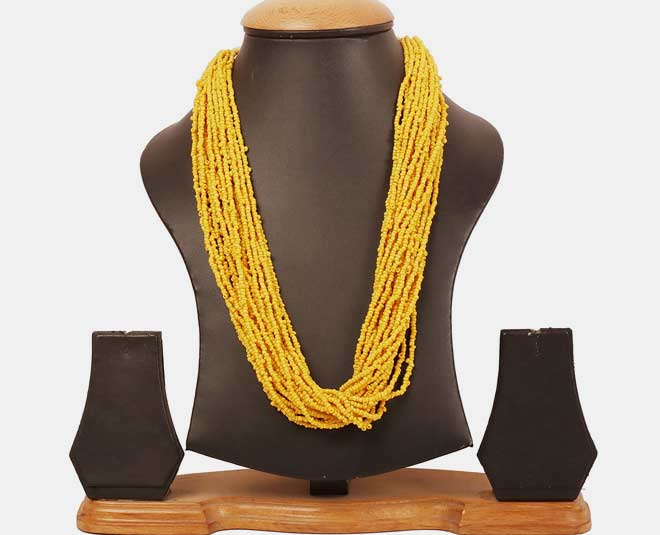 Looking for a necklace of all types? This one's for you! Pair it up with a summer dress and straw hat for a casual outing with friends. For a formal outing, pair it up with a saree. You can bring variations adding colours, shades, and tones. They come in various sizes just as the rope and multi-layered necklaces.
10Silver Junk Necklace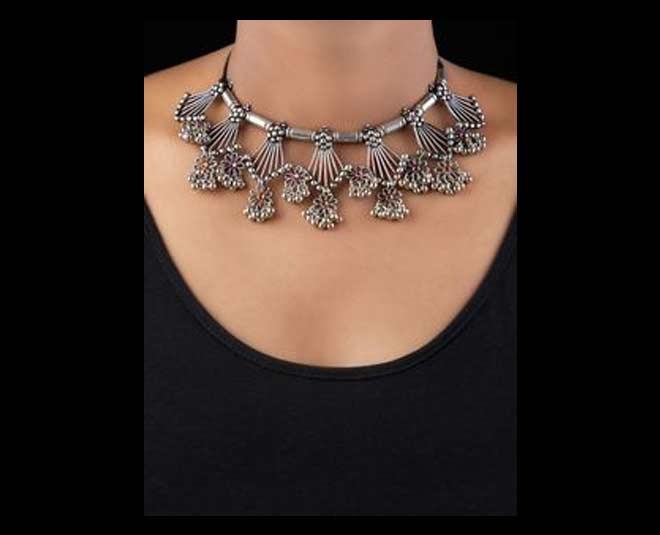 Silver junk necklaces are a favourite for most Indian women. Silver is one metal that is easy to get rid of with the rust and is less maintenance. In India, silver junk jewellery is an accessory found at every vendor in the market. It's easy to pair junk jewellery with casual as well as formal wear.