The maharani of Vadodara, Gujarat, Radhikaraje Gaekwad is an epitome of beauty and grace and an inspiration for many. She is the wife of Maharaja Simarjit Singh Rao Gaekwad, and keeps sharing images of family heirlooms, old pictures from the past on her Instagram. Last time I scrolled down on her account until the end and took a few leaves which showed some of the best handloom sarees she owned. Some were even 100 years old and passed down as a family heirloom. This time, I will walk you down to her jewellery collection which is interestingly a mix of modern pieces and those "haars" which we presume a royal must own. The entire stash of her possessions may not be here but it is a reflection that she likes to keep up with the times and at times keep it really simple.
Pearl Strings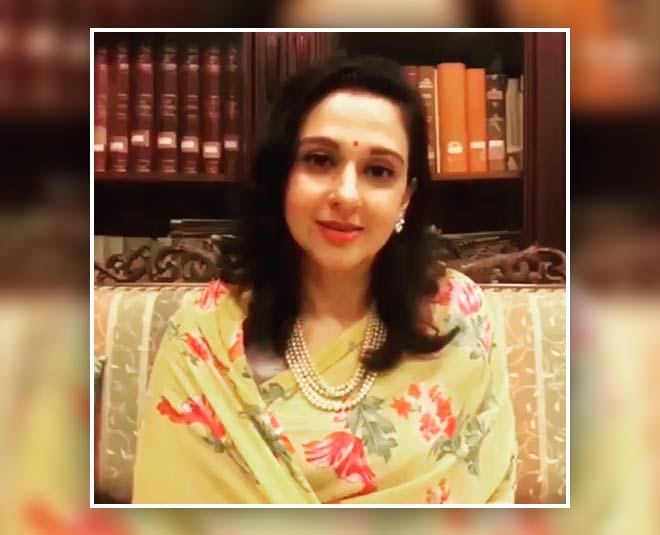 A string of pearls is like a must have in every woman's jewellery collection, as said by my grandmother once. Be it a single string or a few of them together, this piece of possession is a must. Maharani Radhikaraje Gaewkad is although wearing a 5 string maala which must have cost a bomb (no I am not comparing, she is a maharani!) but the necklace adds grace to any outfit you wear. Her rest of the look is as usual rather simple with just a bindi and small pearl studs and she is set.
The Ruby Neckpiece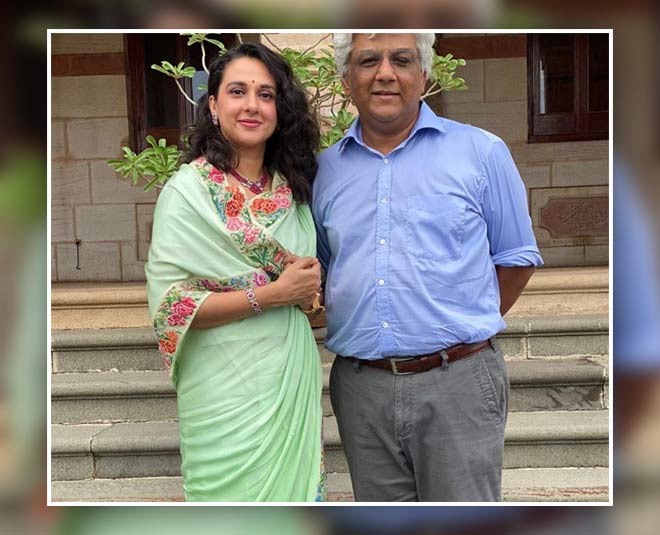 Besides diamonds, rubies and emeralds are precious and semi-precious stones that vary in quality depending upon their transparency and cut. If you can own one or have your mother's, flaunt it! You can never go wrong with it. The queen's neckpiece is very different from your regular strings. It is more like a choker which nestles right below the neckline. She has hardly worn any makeup and kept her look simple. The mint green saree with embroidery in the borders and this neckpiece are enough to shout grace.
The Rani Haar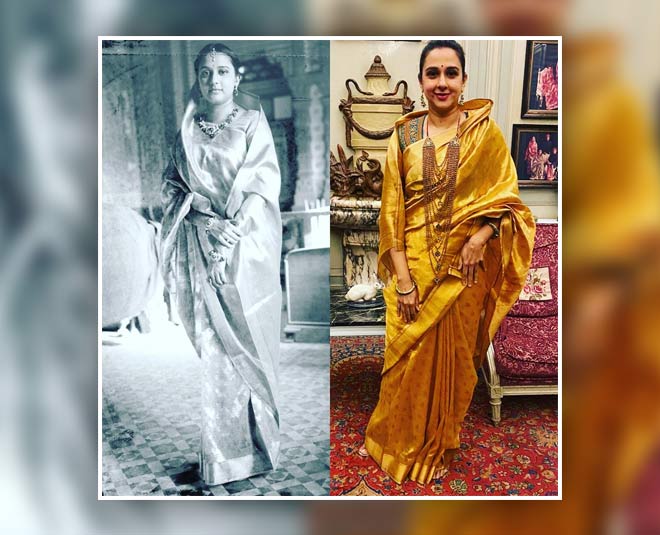 This is one neckpiece I wish I could see in person and drool over. A gorgeous festive-fit necklace with 12 strings is something we all wish to possess. We do get them online but they are just imitations of the real deal like the maharani is wearing here. Each string has a small pendant and against the backdrop of the haldi coloured saree, the piece is making a grand statement.
Don't Miss: See Pics: Baroda's Maharani Radhika Raje's Saree Collection Is A Treat For Sore Eyes!
Emerald & Diamonds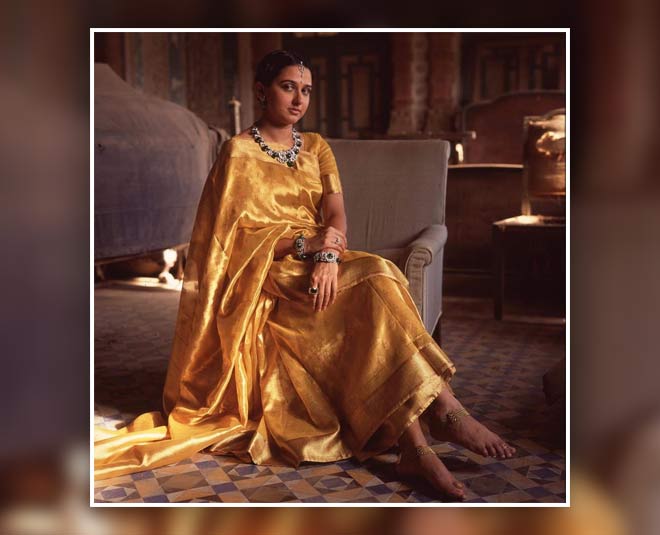 The jewellery she is wearing in this picture above is what we say ROYAL! Huge chunks of emerald and diamonds in her index finger, neck and wrists is a treat to the eyes. Maharani Radhikaraje is as it is so pretty and even declared as the most beautiful woman of the Indian Kingdom Dynasty by Forbes magazine, but the jewellery accentuates her look. She is clearly very young in this click but the poise with which she is seated and posing will definitely make you stop and look.
Gold Strings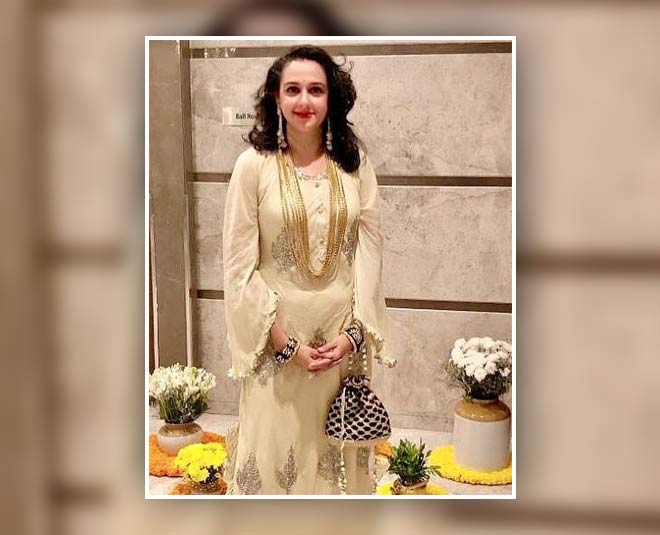 No not a rani haar, this is a multilayered gold necklace with a deep drop. It would look great not just with ethnic but with a modern or fusion wear as well. With the festive season around the corner and weddings planned, it is time you took inspiration from her pieces and sarees and put some looks together.
Don't Miss: Checkout Nita Ambani To Deepika Padukone To Hina Khan Flaunting Nose Pins, Rings & Nailing The Desi Look
Modern Earrings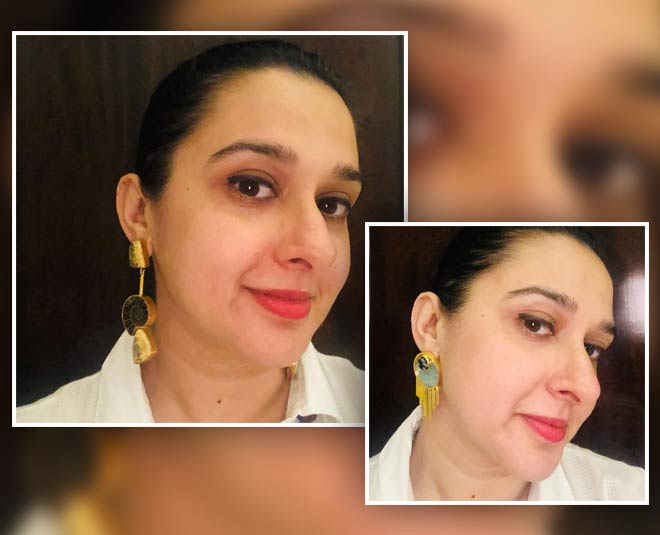 These two earrings are totally modern finished, unlike what our ancestors would have owned. These days the trend of placing semi cut or unfinished stones in guilded or hammered gold is taking away the limelight. It looks classy and they make a statement.
Tribal Affair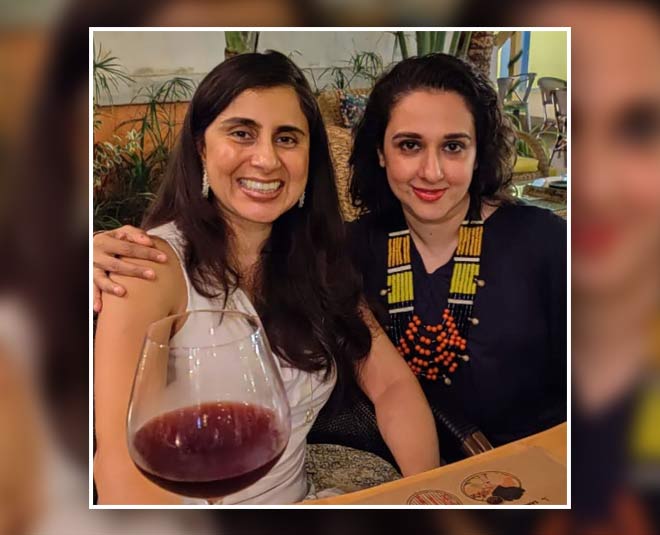 The necklace our maharani is wearing in this stole my heart. It is a typical tribal piece with a deep drop in so many layers and the combination of yellow, orange and black is just perfect when teamed with a black outfit.
The Diamond Choker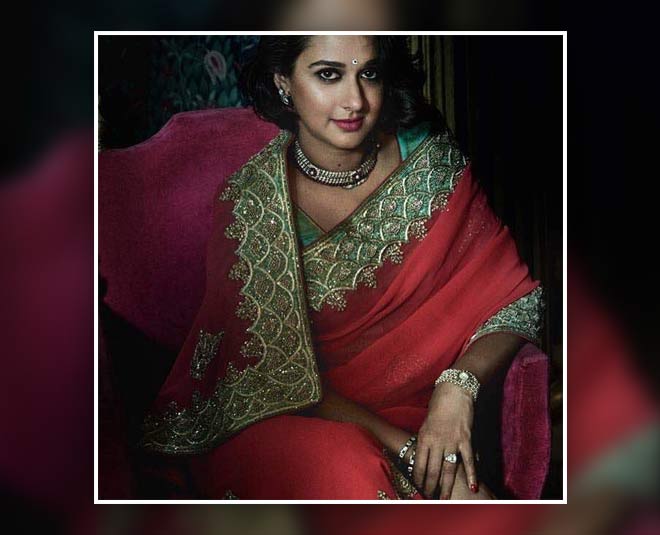 This one I am sure is an heirloom but I am just guessing. She looks so beautiful in this and the entire combination of a red and green saree with so much embroidery and silver work, teamed with a diamond bracelet and bindi, is just perfect! She looks every bit of a queen must and the confidence on her face exudes royalty by all means.
Stay tuned to HerZindagi for more glimpses to the Indian royalty possessions.