Scarves and stoles can never get old-fashion. In fact, these are the most multifaceted and flexible piece of garment. Despite one's size or shape, scarfs and stoles definitely tend to flatter any look one is pulling off. This season up your fashion game a little more by styling and draping these pieces differently. Here are some ways to drape them differently by Vatsala Chopra, Founder, Veave's Studio.
Layer it up

Layer it up with jacket, shrug and add a scarf, almost as long as the chosen outerwear.
Triangle Angle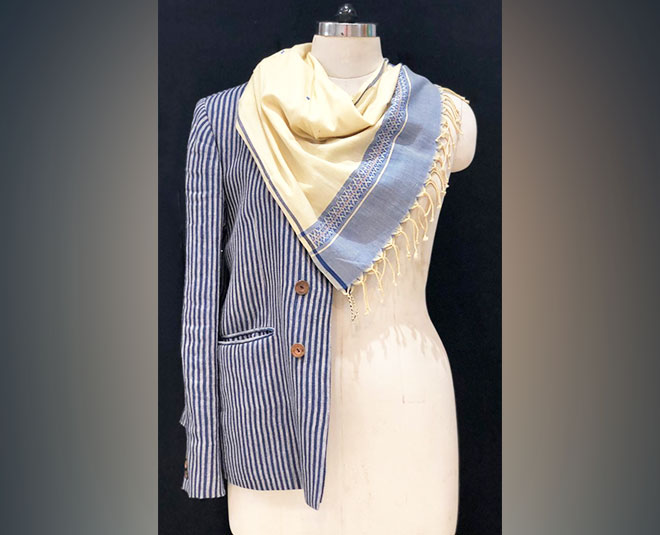 This is easy-peasy drape with scarf goes with different garments. Fold a scarf in half to form a triangle, then wrap it around your neck, so the point is downward. It goes well with scarf with fringes or plain scarf.
Asymmetry Knot
Tie a knot on neck loose or fitted. You can even wrap it once and then knot it. Place it any side of your shoulder.
Don't Miss: Hina Khan To Erica Fernandes To Alia Bhatt, Their Looks Are Super Inspiring For Durga Puja
The Crown
Tie your scarf around your head, for a retro-inspired or boho. First, put your hair up into an easy topknot or simple bun. Take a square scarf twist over the forehead and tie at the back of the head. For the glam touch, pair it with sizeable earrings or shades.
The Classic Bow
This goes well with one of those lightweight scarfs in your wardrobe. With a button shirt. Place it under the collar and make a bow. It looks classy even with a sheer scarf, for one of those semi-formal looks.
Cinched Waist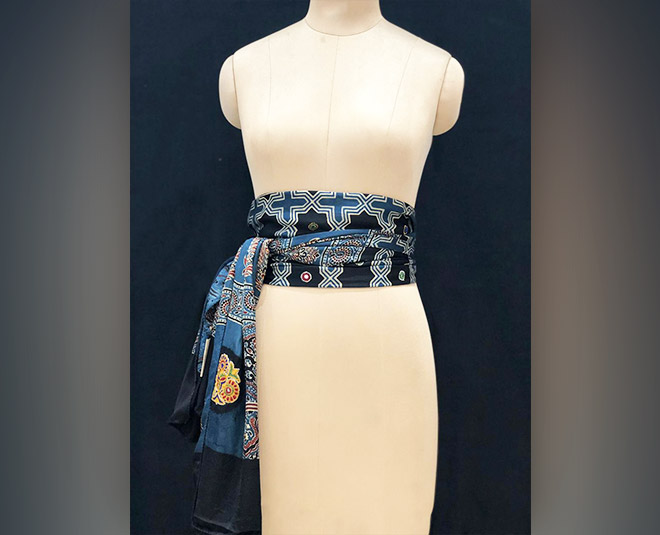 Fold the scarf in half, along the length, wrap once and twist at the back. Tie at the front. Or you can also run it across the loops of your pant or skirt and tie it asymmetry to form nice rhyme along your curves.
Combine & Embellish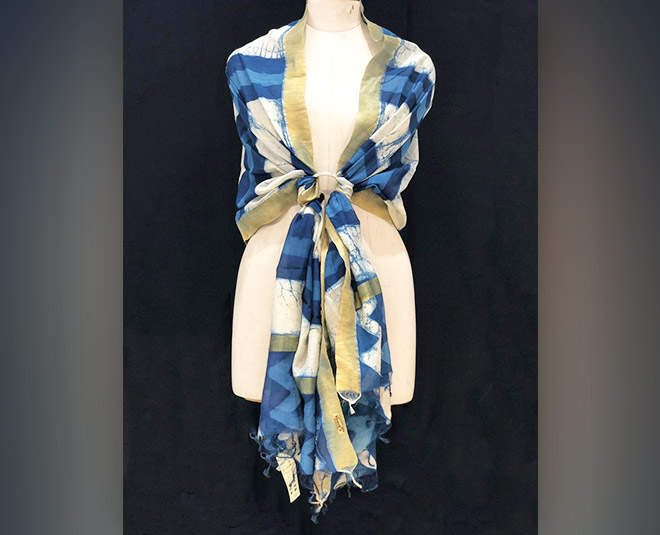 A scarf can also accent your look with jewellery like a ring or a bangle. Also, if you don't wish to wear it but still carry it, you know just in case! You can tie it around your purse, hat or your wrist!
The Tie-Ups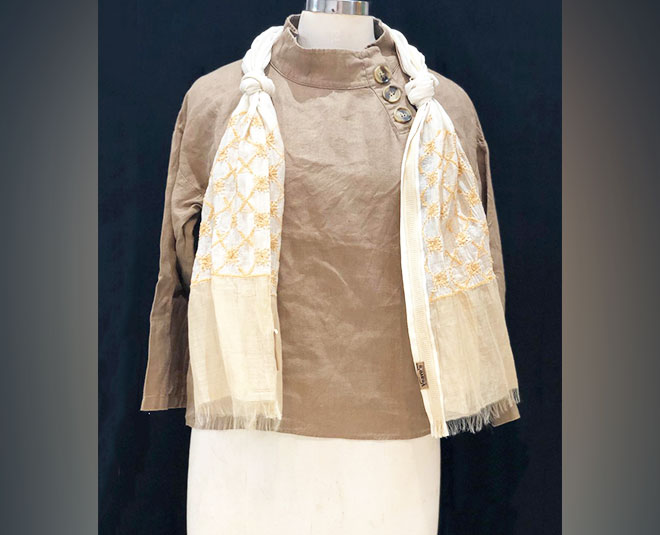 Tie up your scarf at the shoulder, on a sleeveless top or drape it over one of the shoulders and tie it under another shoulder in a loose knot or finish with a brooch.
Revamp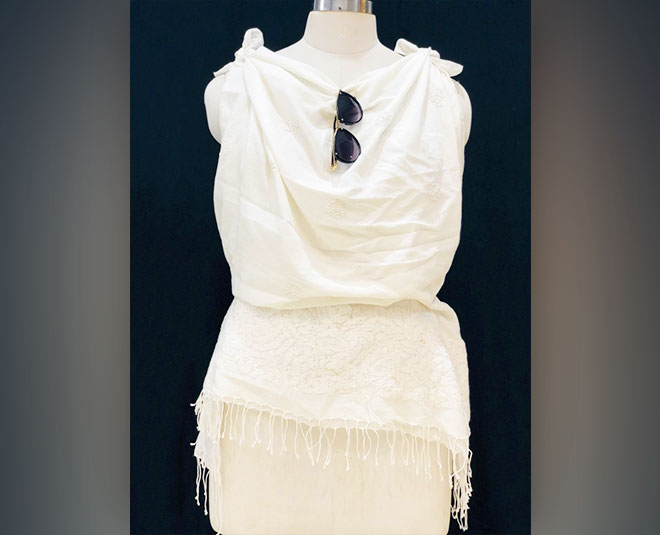 Take two scarves similar looking (size and colour). Tie two the ends of the scarf to each other. Secure the loose end with a belt or tie the front to back and vice versa.
French Knot
Just fold the scarf in half put it around your shoulders. Take one loose end piece and pull it over and under the scarf loop. Take the second end piece and go under and over the same loop.