We ladies love wearing jeans and leggings. While they are very comfortable, sometimes they can also put you in awkward situations. If you don't go for the right fit, you may end up with a camel toe down there.
Camel toe is basically the V-shape that forms down there if you wear a tight pair of pants. Mostly this happens with yoga pants and trousers made from light fabric. However, camel toe in jeans is also very common.
If you have a couple of pants that you are not waring due to the camel toe issue, check out some of these amazing celeb-inspired tops. These are long and will help you to hide that V-shape perfectly.
White Tunic Top

No matter if you are tall or petite, this top will suit you the most elegant way. The design will make you look tall because the top is divided into two parts, the frock section and the bodice. A long top like this can never go out of the fashion and can be worn to office, parties, get together and even an outing. Pair this with light blue jean and pointed heels to complete the look.
Loose Tunic Top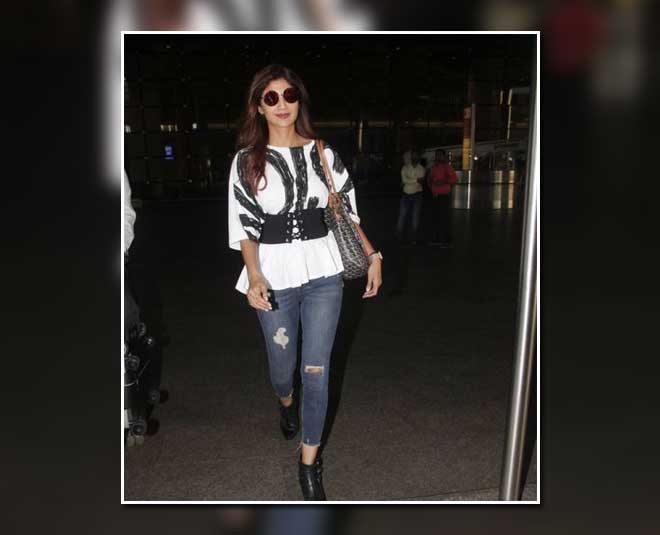 If you are thin and looking for something that is not so tight fitted, this loose tunic top is exactly what you should invest in. It has three-quarter sleeves and a boat neck. The actress has styled it with a corset black belt, which not only is accentuating her waist but also giving the top a very comfortable look. If you have a boyfriend t-shirt, you can wear it like this and make statement.
Plain White T-Shirt
A white t-shirt is a style staple, which every fashionista must have in her closet. You can pair it with anything or everything. If that awkward V-shape is bothering you simply club that trouser with a white tee. Tie it at the back, at let the length hide the camel toe. Not only you will look super stylish, but also you will not have to worry about camel toe forming down there anymore.
Checkered Shirt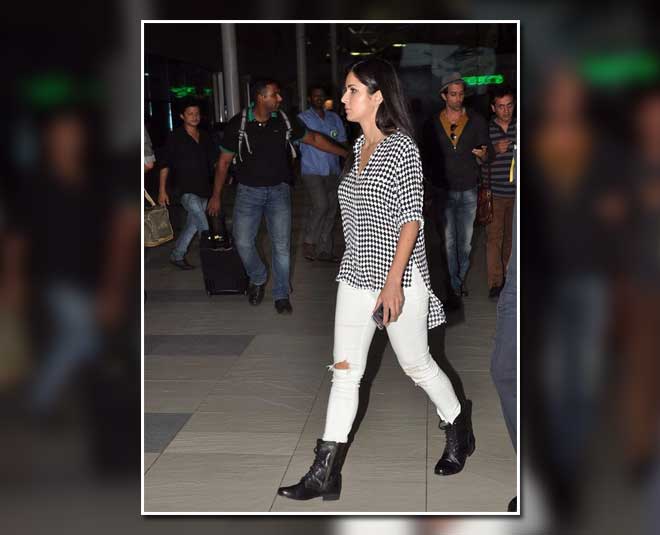 Checkered shirts are classy, comfortable and uber-stylish couture. You can pair it with skirts, shorts, pants, palazzos, and the list may go on and on! When it comes to covering up the camel toe, you can invest in a piece like the one Katrina Kaif in wearing in the snapshot. It will make you look slim, by also removing the focus from down there. Also, if you want to cover up your back portion, a shirt like this will solve the purpose perfectly.
Don't Miss: Hide Or Remove Camel Toe From Your Bottoms Using These Tricks
Sweatshirt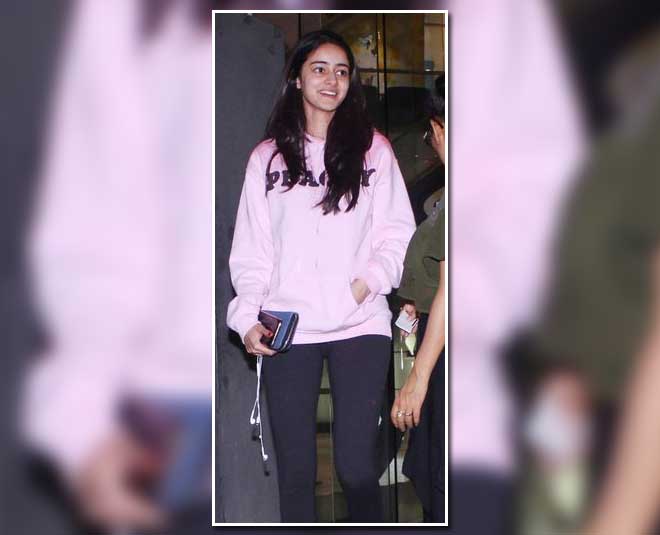 The fashion of sweatshirt is here to stay for all the right reasons. It is a comfortable piece that gives a simple and smart look, no matter what you wear it with. Sweatshirts are one of the best options to wear with a solid colour yoga pant. It gives a very sophisticated look, which you can carry to casual get-togethers, house parties, or random outings. Complete the appearance with a pair of white sneakers.
Don't Miss: Your Ultimate Guide To Buy Trousers Online To Avoid Camel Toe
Do let us know which of these styles suit you the best by commenting on our Facebook page. Stay tuned to HerZindagi for more such stories.