From a very young age, most of us start dreaming about how we will look on our wedding day. In the beginning, we imagine ourselves in a larger-than-life lehenga. Something that comes with gorgeous embellishments and striking gotta patti work. But, as we grow up, our dreams don't actually sit well with reality!
We are not talking about financial problems or trend change, but real issues such as back pain. For most working women, the back problem is so much worst that they struggle terribly on a daily basis. Wearing a heavy bridal lehenga can further take a toll on your health.
Don't take it like you only have to wear the lehenga for just one day. It will be a day-long ceremony, followed by many other rituals. To be able to enjoy your own wedding, you should consider going with a light lehenga. Here's how you can pick a perfect bridal lehenga while looking after your backbone health.
Banarasi Silk Over Velvet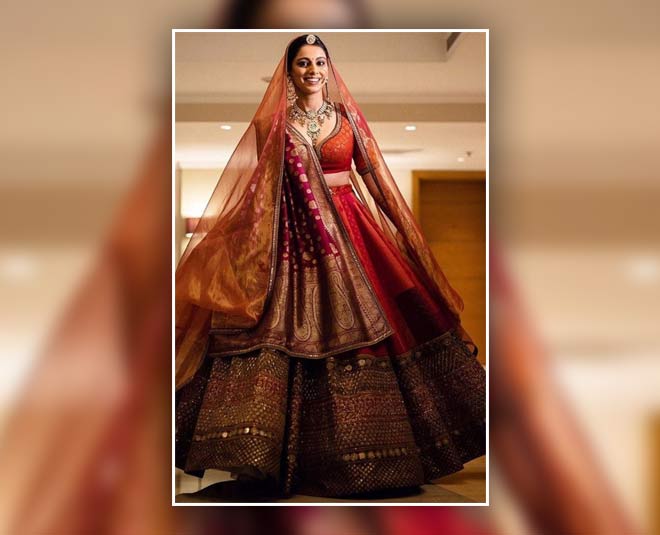 When looking to cut down the weight of your fabric, the most significant part is the fabric. Don't go for heavy materials like velvet. Instead, try something more regal and classy, such as Banarasi silk bridal lehenga. They are light in weight and comes with an amazing shine and glamour. Back in times, brides used to don silk pieces for their wedding, as they were considered a luxurious cloth.
Prints Over Embroidery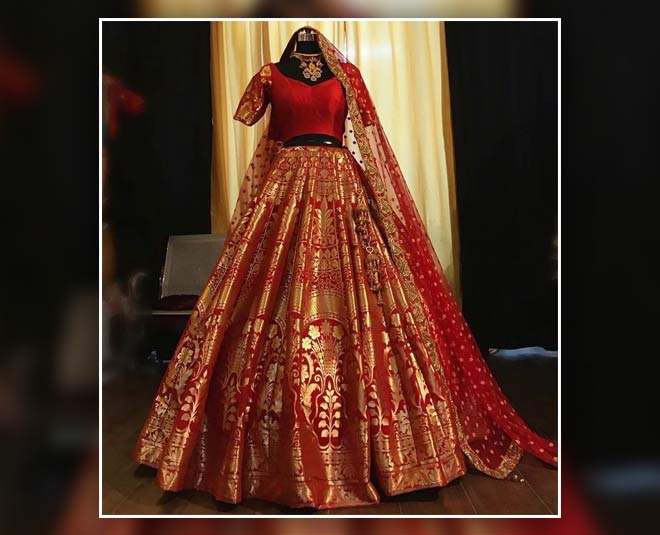 Yes, we love the intricate zari or zardozi work on bridal. It simply elevates the look, and make any garment appear far more royal and stunning. However, the embroidery also tends to make the lehenga way heavier, something that can give you an excruciating pain over time. Look for a bridal skirt that has great prints and not embroidery. It will look as amazing as any other embroidered piece.
Heavy Blouse Over Heavy Lehenga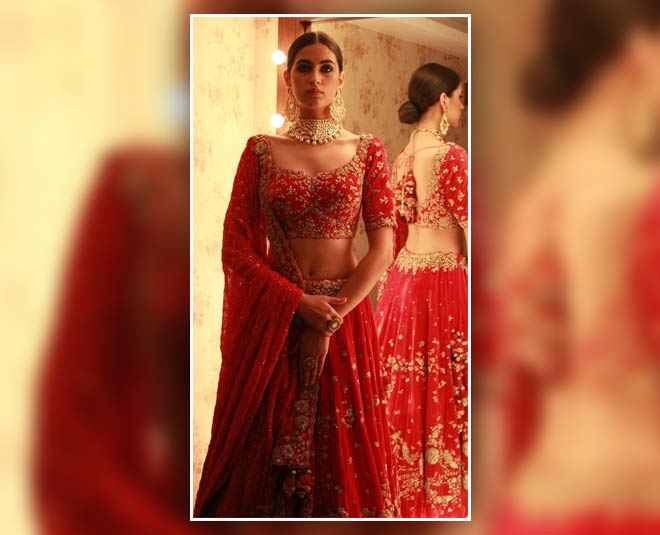 When it comes to back pain, you don't want to put more pressure on your midriff. Going for a heavy blouse will not feel heavy on your backbone, but a heavy lehenga will. Hence, even if you are going for an embroidered piece, try that the work is mostly on your bodice and not skirt to not put any further pressure on the back, other than your heavy hairdo and dupatta.
Heavy Waistbelt Over Heavy Border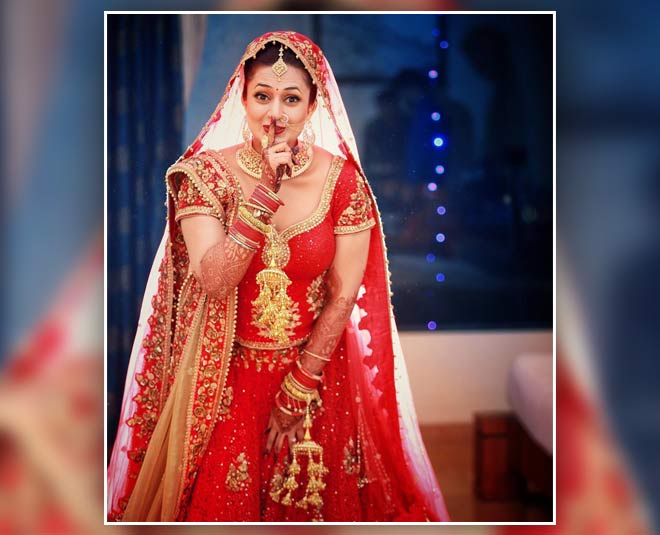 Other than the kali or the flow of the skirt, the focus remains on the border or the waistbelt. Choose a bridal lehenga that doesn't come with the heavy border but a heavy waist belt. Not only you will be looking taller in such a piece, but you will also be providing support to your back to be able to carry all the extra fabric and cancan. Celebrities such as Divyanka Tripathi were seen sporting a minimal border lehenga on her wedding day. You can take cues from her.
Don't Miss: 6 Tips To Help You Buy The Ideal Bridal Footwear
Fabric Latkans Over Metal Pieces

Back in times, the most subtle latkans (how to personalise bridal lehenga) were used to adorn lehenga or blouse. But now we witness brides carrying the most astonishing latkans that seems like to die for! While they are great looking, these latkans also happen to add extra weight to your skirt, especially if they are made of metal or any other heavy element. You should go with the fabric ones; they are cushiony and light-weight.
Don't Miss: Winter Wedding: These Style Hacks Will Keep The Bride Warm & Fashionable
If you liked this article, do comment on our Facebook page. Stay tuned to HerZindagi to read more such stories.