Gold Chain Necklaces With Layers That Are Perfect To Go With Any Outfits
Discover some pretty cool layering chains/necklaces that will work with any of your outfits.
A gold chain, whether in the form of a layered necklace or a tiny single strand, is a timeless accessory that can be combined with a wide range of ensembles. Layered necklaces are all the trendy now, as they add a dynamic element to the neckline-be it a deep v-cut or the delicate boat neck and there's more. Keep reading to know more about this.
1. Shell-Inspired Necklace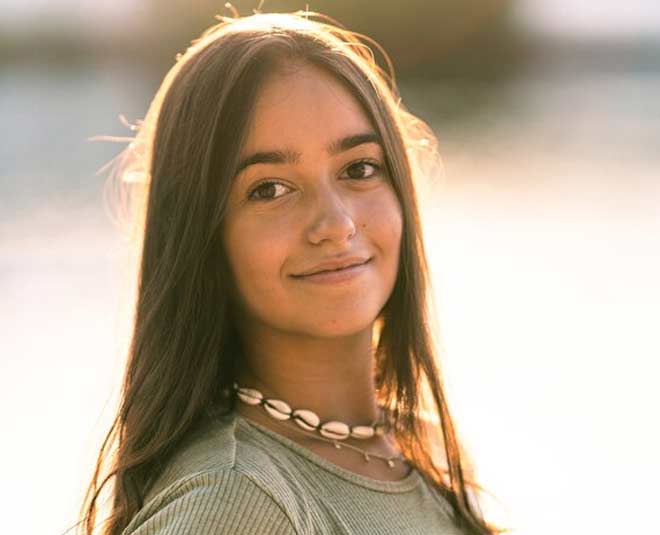 A shell-inspired necklace is ideal for daytime wear and beach trips. This shining will add a touch of opulence to your dresses and blouses. The choker-style shell necklace paired with a single shell pendant necklace would look fantastic with t-shirts, skirts, and outfits with jackets for casual wear.
2. Layer Necklace With A Ring Pendant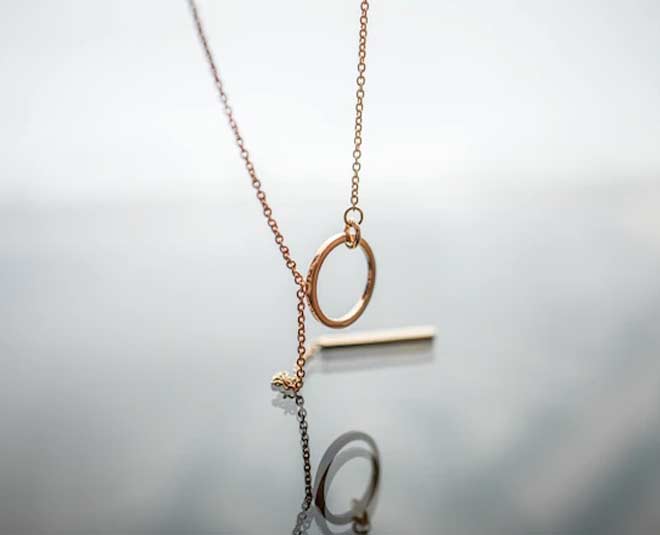 This classic layered necklace is simple and sophisticated, perfect for women who prefer minimal jewellery. This gold chain will go with both formal and casual outfits. To look put-together and classy, pair this gold chain with simple clothing styles.
3. 5 - Layer Necklace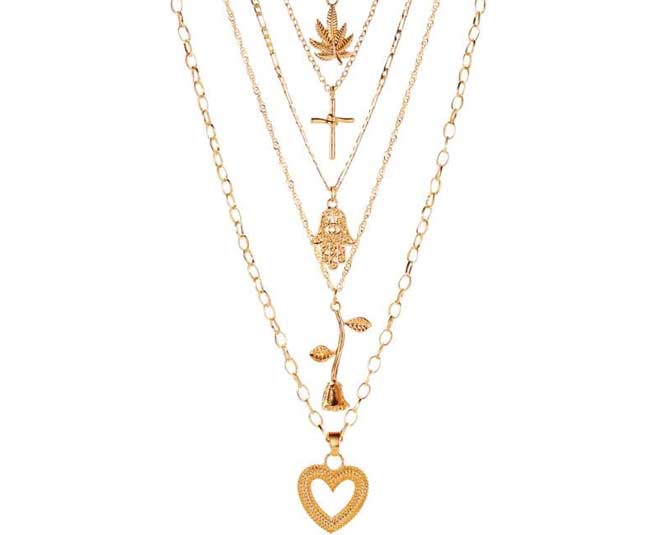 The central piece of this gold-plated 5-layer necklace is a cutout map. A little beaded chain and two chains with star and coin charms can stacked on the necklace. This layered necklace set would look great with dresses and blouses.
Don't miss:Celebrity Style Multi Layering Necklines At Weddings
4. Layer Gold Chain Necklace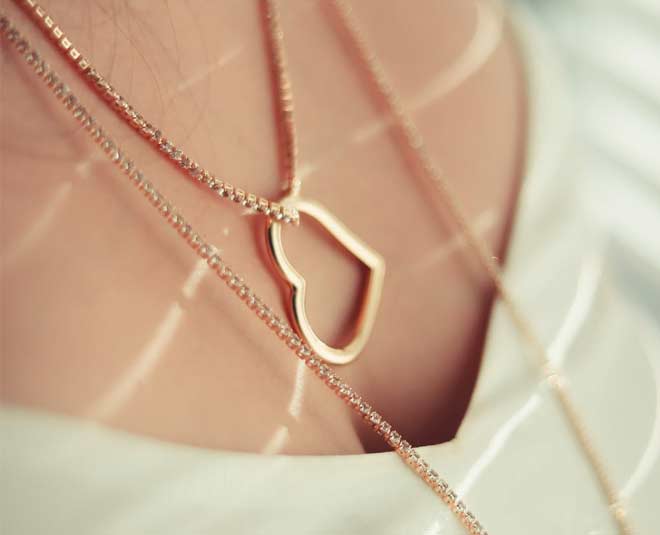 This chain necklace is dainty and delicate, making it ideal for everyday use. Like a beaded chain and a link chain with a heart pendant are featured on the gold chain necklace. For closure, both chains are linked with a hook and a clasp. This chain set would also make a wonderful present for birthdays and anniversaries.
Don't miss:See Pics: Mira Rajput Kapoor Loves Layered Necklaces & Here Is Proof!
5. Layered Gold Chain With A Lock Pendant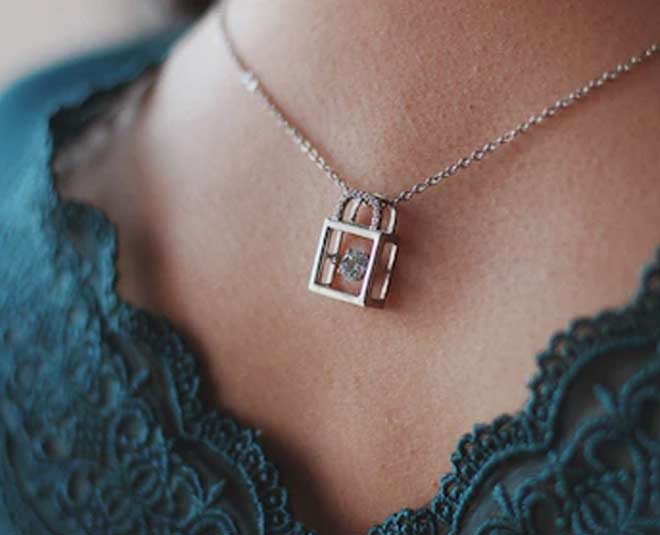 Quirky pendants on gold chainswill undoubtedly make you stand out and boost your fashion appeal. This gold plated layered necklace set will mix wonderfully with shirts, t-shirts, pullovers, kurtis and more. The rear of the set of three necklaces has a single hook and clasp.
Stay tuned with HerZindagi for more such stories.