Indian royal families are well known to have not just possessed but worn some exquisite jewels that only they could afford but are a treat to the eyes of commoners like you and me. From huge layered ruby chokers to the Patiala necklace and diamond dastar, take a look at what the royals had and can be drawn inspiration from for your next customised priced possession.
Diamond Crown Worn By Maharaja of Kapurthala
The Maharaja had great taste and his diamond crown along with the 12-string Basra pearl necklace are proof. Not just this, his bejeweled diamond belt was proof of his royalty. The royal had the Star of India brooch, which was an honour conferred to a few select Indian rulers by the British Crown.
Patiala Ruby Choker Worn By Maharani of Patiala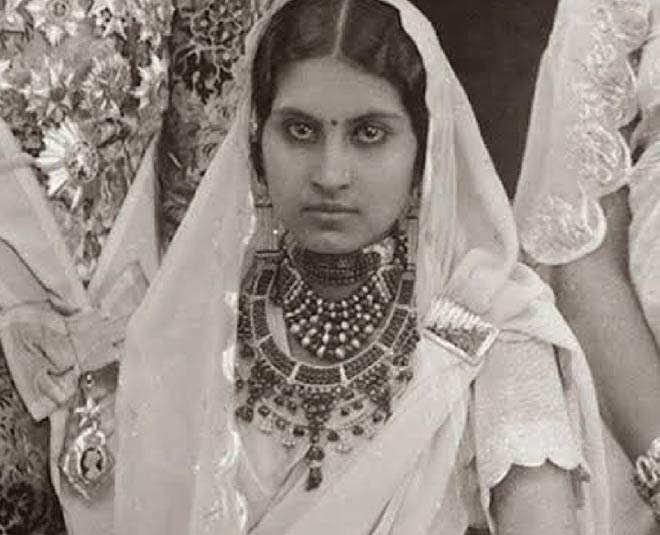 This grand choker possessed by Maharani of Patiala was created by Cartier Paris in the year 1931. It was known as the Patiala ruby choker and was made in platinum. Complete with rubies, pearls, and diamonds, the upper part of the necklace had six layers of rubies with diamonds with pearls on the sides. The center part is made of rubies with pearls and the lowermost part has diamonds and pearls.
Star Of The South Diamond Necklace Worn By Maharani Sita Devi Of Baroda
The 3-tiered diamond necklace was unmissable! The 128 carat Star of the South diamond was worn by Maharani Sita Devi of Baroda. It also had a 78.5 carat English Dresden diamond in it. The Mulhar Rao, Gaekwar of Baroda bought it for £80,000, or about 20 million Rupees. It was later bought by Rustomjee Jamsetjee of Mumbai and sold to Cartier in 2002.
Patiala Necklace Worn By Maharaja Bhupinder Singh of Patiala
This breathtaking royal necklace had 2,930 diamonds. It had the world's 7th largest diamond, which was a 234-carat yellow 'De Beers'in the center. It was a creation of Cartier Paris in the year 1928 for Maharaja Bhupinder Singh of Patiala. It has stones like diamonds, synthetic rubies, citrine, topazes, platinum, zirconia, Burmese rubies and smoky quartz.
Don't Miss: Maharani Radhikaraje Gaekwad's Jewellery Collection Is Subtle, Classy & Royal In Every Sense!
Diamond Serpech By Maharaja Duleep Sing of Lahore
The last Maharaja of the Sikh Empire, Maharaja Duleep Singh of Lahore, owned a marvelous diamond serpech. It is an accessory which is designed for turbans. The three plumes you can see are made of diamonds and an emerald right in the centre. From the earrings to layered neckpieces and bajubandhs, you can make out that the man loved his jewels and had great taste indeed.
Don't Miss: Aditi Rao Hydari, Bhagyashree, These Indian Celebs Belong To Royal Families!
Kundan Haar By Maharaja Prabhu Narayan Singh Of Banaras
Maharaja Prabhu Narayan Singh of Varanasi today, owned a massive and impressive Kundan diamond haar which was made using other precious gemstones as well. The typical sarpech with an attached feather plume is a head turner and you skip the intricate articles of jewellery with peal and polki diamond shoulder pads, bajubandhs, a belt of jewels, bejewelled sword, bracelets and rings.
Which jewellery piece would you like to take inspiration from?
Stay tuned to HerZindagi for more on Royal families and their assets.